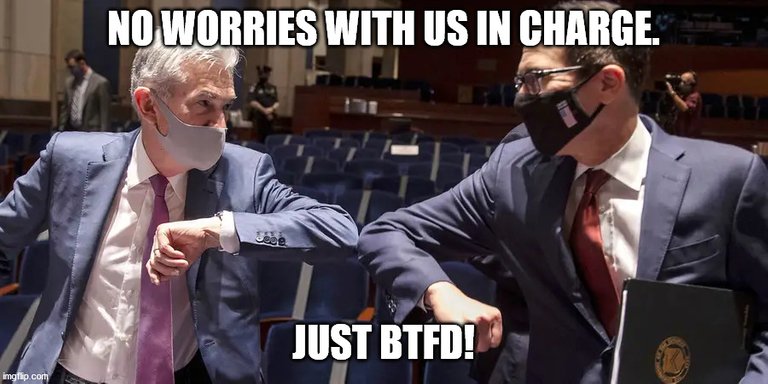 I had some fun yesterday posting some of charts I spotted and decided to do this again. Another reason is I wish to get my mind off the market as I missed out on entry points on many stocks I was watching. Everyday for the past week multiple high growth tech stocks have been shoring and feel frustrated that I missed the rise. FANG except Google, and then there is NET, ROKU, SQ, LVGO and so on.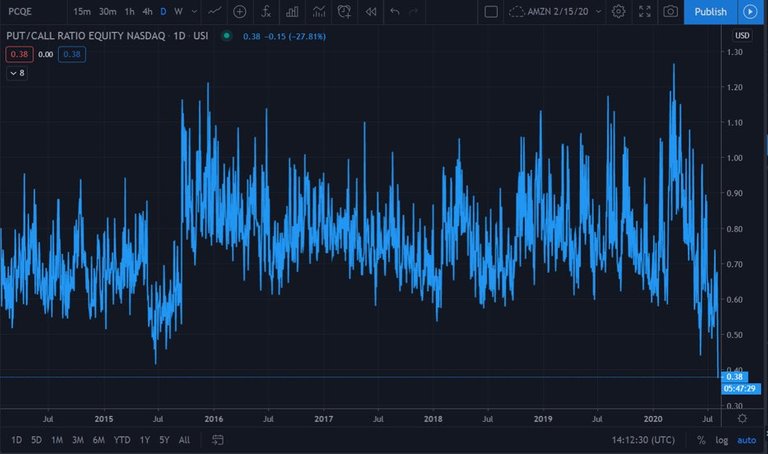 This first chart is very interesting because it effects how I will be trading in the near term. There is currently very few puts being placed relative to calls, lowest in the past five years and hence shows a lot of complacency on traders part that markets have no trouble moving up. Of course this is not the case as there are multiple head winds facing the markets. From Covid19, speed of reopening the country, government negotiating additional stimulus, global tensions, you name there is a problem.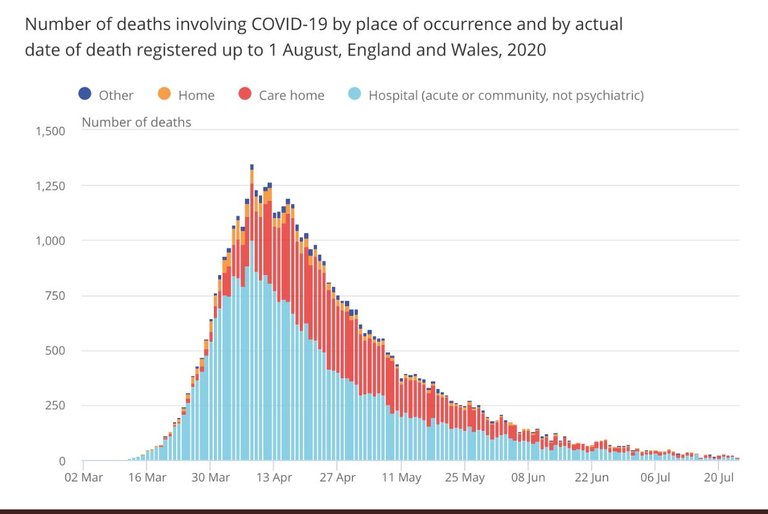 Speaking of Covid19 chart above is showing the results of England over time the curve of cases not only flat lined but is close to getting to zero. The potential for the US to produce the same results are not impossible since England has proven it can do so. US may want to learn a thing or two with what England has done to curb the virus spread.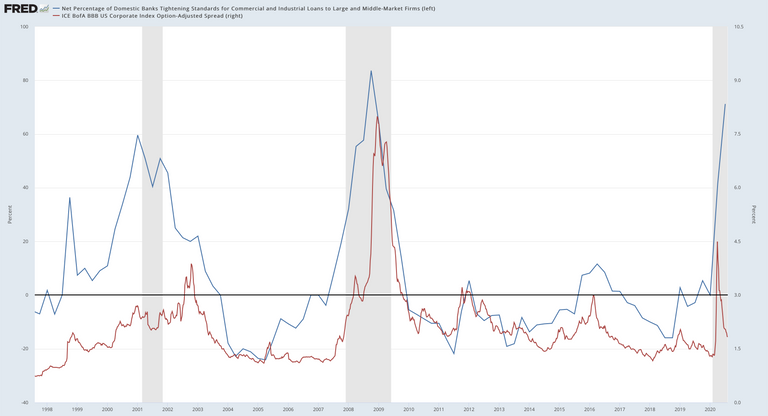 Another reason why there is a disconnect between the stock market and the real economy is shown in this chart. Banks are at tightening phase when it comes to retail lending which is signs that the real economy is not fairing so well. The grim reality is if the banks who know a lot about money flow is tightening it has got to leave some concerns for the general public that future financial outlook is looking bleak.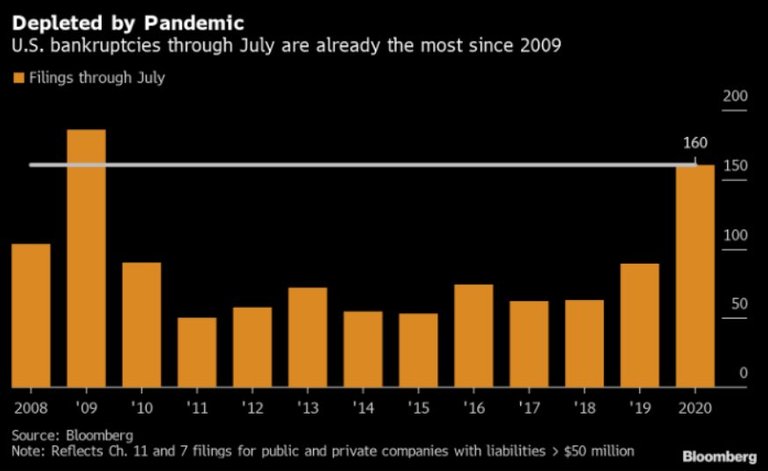 Chart before is related to retail consumers concerns and this chart is related to commercial concerns. For the year 2020 to date there has been as many bankruptcy as to what was in 2009. We are only half way through the year! This likely means a significant amount of jobs are lost and business assets depreciation. Not ideal if the economy is suppose to be in a V shape recovery.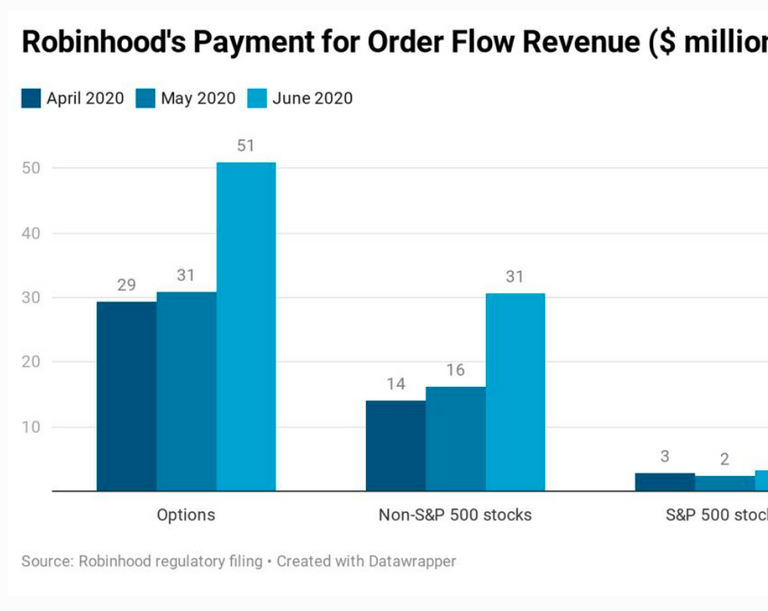 Here is an interesting one regarding the amount of revenue that goes through Robinhoods. Its interesting because a lot of people today are making jokes about new traders using Robinhoods, but the facts show that Robinhoods in total revenue for the year 2020 to date is less than $200 million. This is a drop in the bucket compare to larger brokerage firms such as Fidelity, Charles Schwab, TD Ameritrade.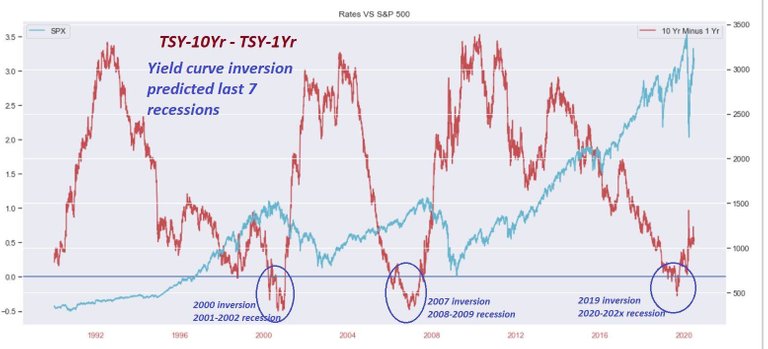 Yesterday I mentioned how no media outlet covered or mentioned that the current slow down in the economy is officially quantified as a recession and today I add to it a chart that shows how every yield curve inversion has perfected predicted a recession. It will be interesting to see if this current recession will turn a lot worse even though the inversion was shortest out of all the inversions.
Posted Using LeoFinance