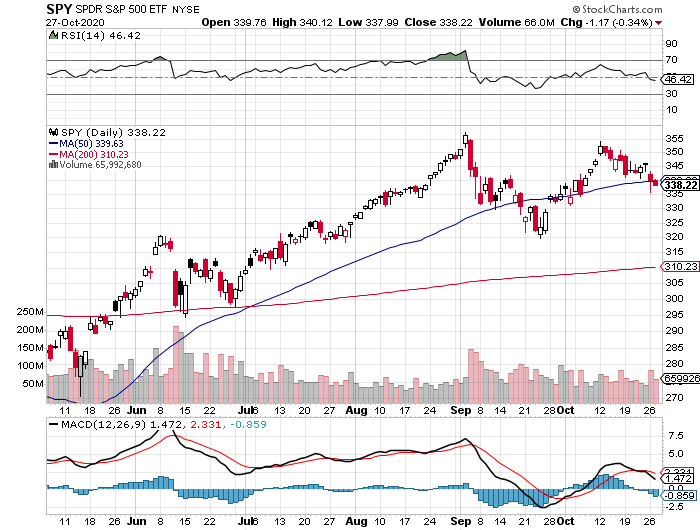 Markets have been trending down for two weeks now and it is clear that current drop in prices is persisting. The question is where will the markets find a bottom?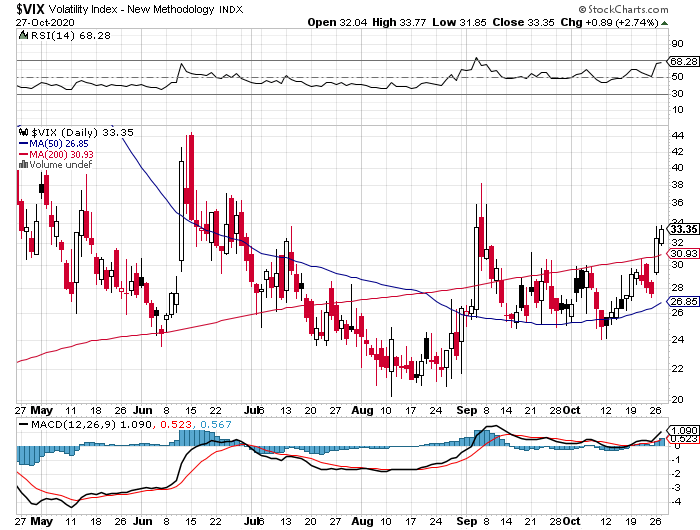 The VIX exploded as of yesterday even though last week it appear to have receded. It is looking to accelerate and since we are near elections day and even good earnings such as MSFT beat have to been met with buying I would have to lean more on the side of caution to further market drop.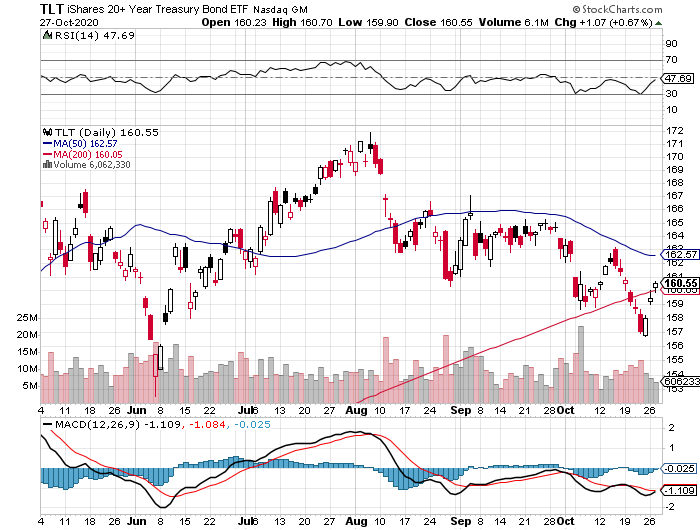 Bond market looked to have failed since beginning of August however the past three sessions we can see it rising off a lower low. Could a bottom for TLT have been in place and now it will increase in price? Another negative sign for markets ahead.
Exxon Mobil Earning?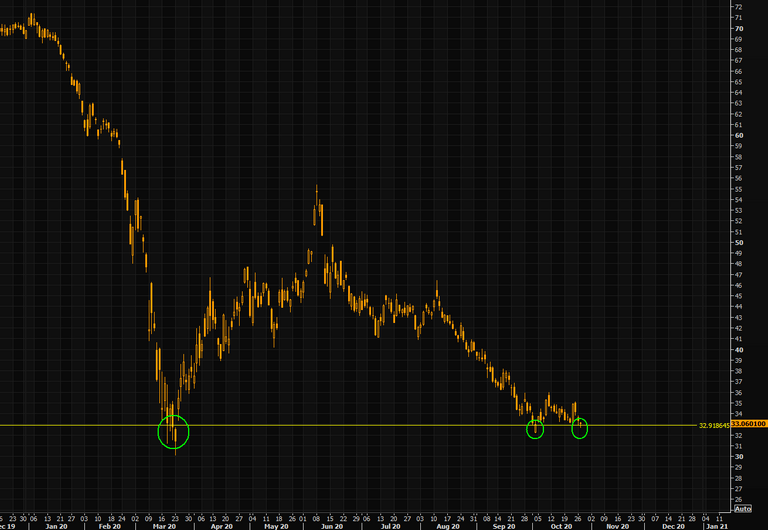 I have been eyeing for a bottom in this stock for quite some time and it has simply been weak. Never the less this Friday it will post earnings and currently it is at a support level. The stock has drop more than 50% from all time highs but pays a decent dividend to the tune of 10% APY. For now though it seems odd for it to sell of that much right before earnings and knowing how people are desperately trying to chase yields I would gather to believe Exxon may have some negative news that will effect its dividend and hence the continuous pressure on its share prices. Looking to see how it reacts during earnings and see if it reaches to the $30s.
Posted Using LeoFinance Beta