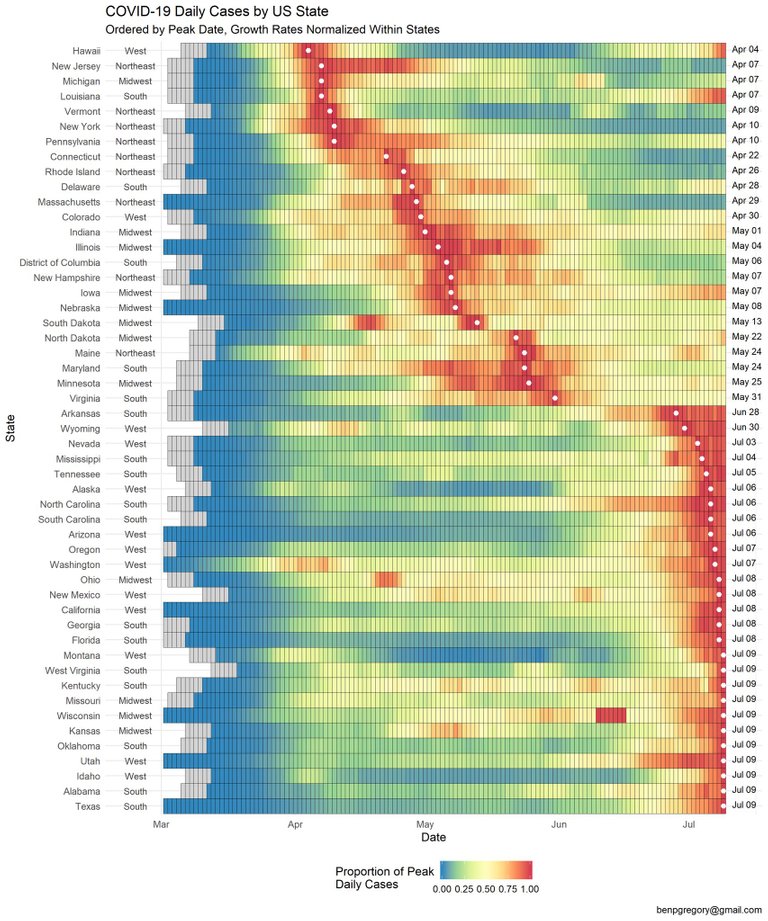 In May when states began to slowly reopen the expectation was high for everything going back to normal before covid19 very soon. Two months later the reality is a lot of states have just hit its peak in cases and now some of the reopening are specific states have to be curtail. In addition not having a lot of small businesses to remain open or even open has left a lot of people to continue to rely on jobless benefits. in the long run this can not be sustained.
Although the market is close to its all time highs there is real concern that the real economy can fail in its recovery if covid continue to spread at states that are hitting their peaks. The reliance on the government to pass an extension for those who lost their jobs and the progress of a vaccine. These headlines are basically swaying the markets to the upside when ever news of them comes out.
Some actions have already been taken with regards to stock prices. A lot of insiders, people who work at specific companies, have been selling their stocks/options in the companies they work for. List below are just this week's with trades over $1 million.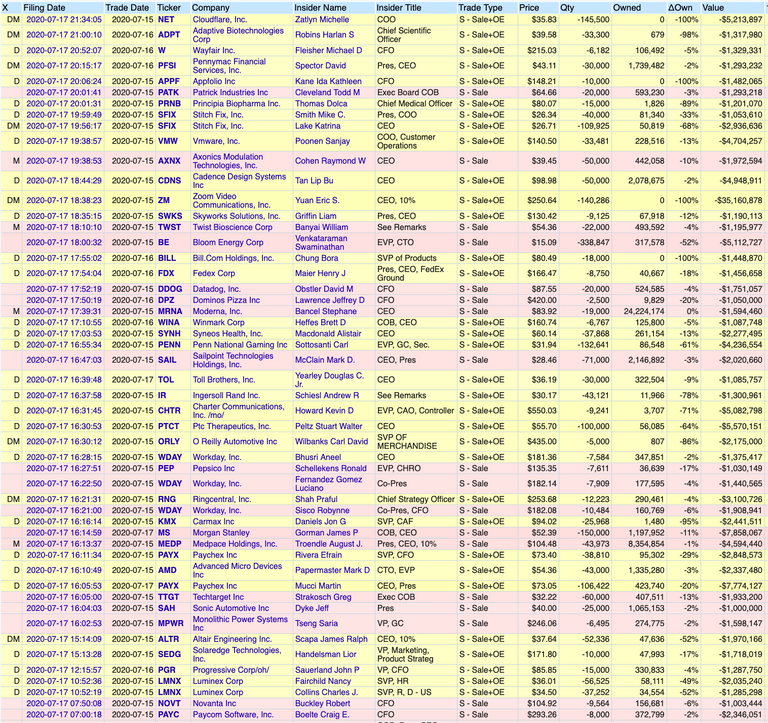 Then their is the traders' optimism in the markets. With any goodness making prices rise not a lot of traders are currently hedging their long positions. With a lack of puts versus calls there is less support at lower price levels and not a lot of people are prepared for a price drop. So contrarian view is if and when a drop does occur it will be swift.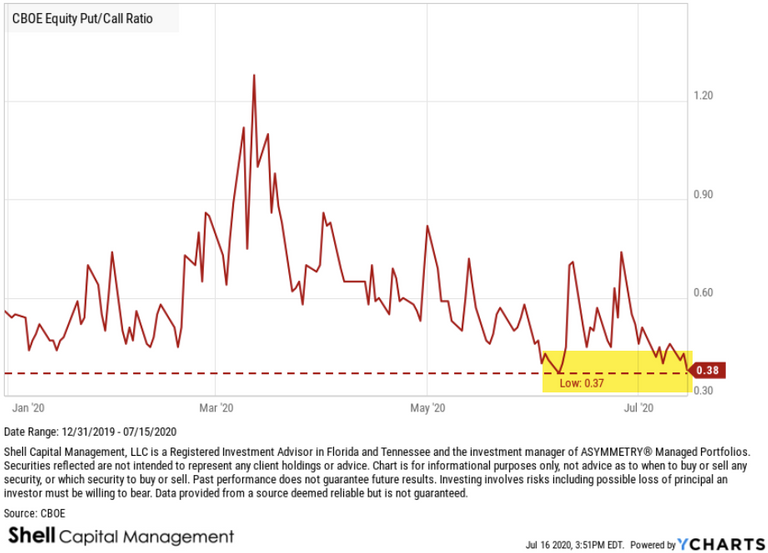 Posted Using LeoFinance