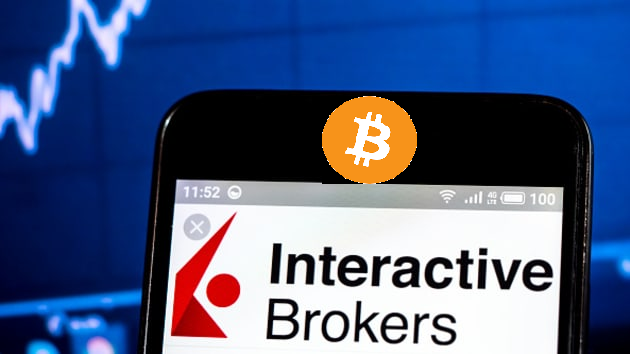 As each day goes by there seems to be more and more institutions whether in the banking industry, hedge funds, or corporations there seems to be more and more announcements of acceptable and adoption of cryptocurrency. Today is no exception with now Interactive Brokers announcing they will have access for customers to trade cryptocurrency by the end of summer 2021.
Brokerage Firms Trading Crypto
With Coinbase going public and having the ability to trade crypto by default and then there are Gemini and Robinhood it only seems reasonable that other brokerages would follow. Interactive Brokers currently has 1,330,000 customers as of 1st quarter of 2021 with a total of $331 billion of assets in total. It is such a large enough brokerage that will make the likes of TD Ameritrade, Fidelity, and Charles Schwab think or even follow what Interactive Broker is doing and have instruments for its customers to invest in cryptocurrency sooner rather than later.
Conclusions
Not that long ago I had a post talking about Robinhood's zero commissions for trading cryptocurrency. Now with Interactive Brokers leading to more crypto trading it only seems fitting that other brokerages would soon follow.
This is all positive for crypto as a whole since more money can potentially flow into crypto while also making it a viable stable investment with more liquidity traded. The only question then is when will this all happen? As with zero commissions it took only about a year later since Charles Schwab's announced zero commissions did the remaining competitors follow suite. It will be interesting to see if indeed within a year the other brokerages will follow Interactive Brokers when it comes to trading cryptocurrencies directly.
CNBC's Source Article on Interactive Broker's Crypto Investing.
None of this is cryptocurrency investment advice. This is for entertainment purposes only. Thanks for reading.

LeoFinance = Financial Blog
LeoDex = Hive trading exchange for Secondary Tokens, Low 0.25% fees for deposits and withdraws.
HiveStats = Hive stats per user
LeoPedia = Informative content related to anything about Crypto and how to make financial gains in crypto!
CubDefi = LEO Finance's Defi with CUB Token
Posted Using LeoFinance Beta