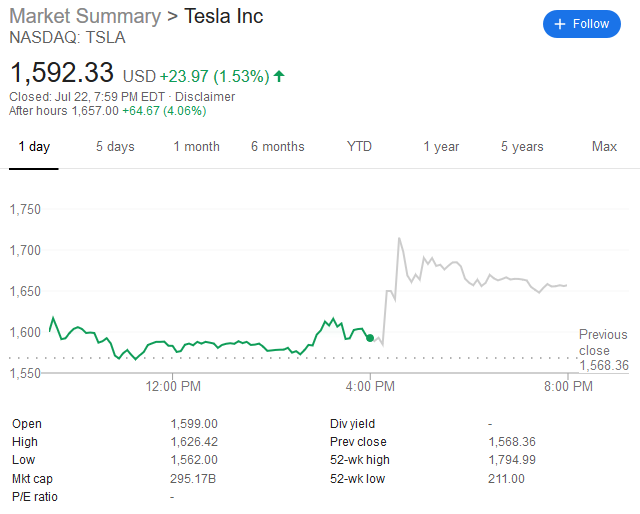 A revolution may have already begun and we are baring witness of it in the stock markets. TSLA today after market posted earnings and the reaction was more important than the results. Why? Simply put it TSLA rose another 4% and is less than 200 away from all time highs that was hit about a couple days ago.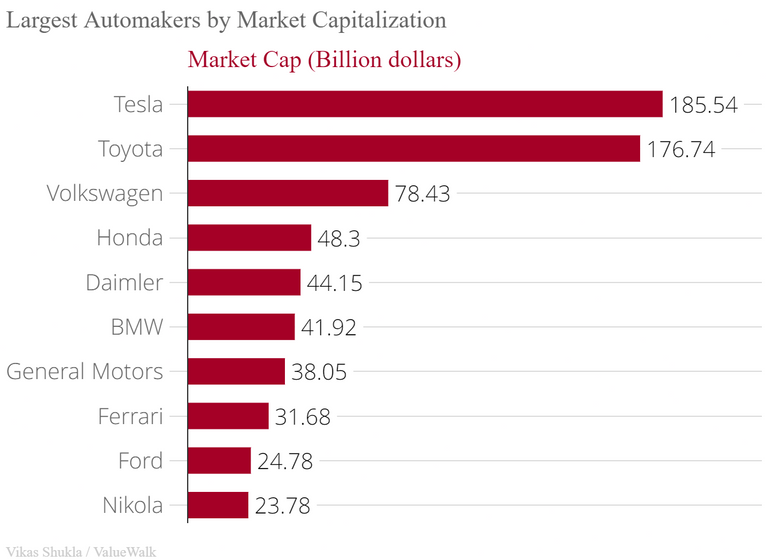 Tesla is now valued more than the top automaker in the world but it makes less than 100k in the last quarter.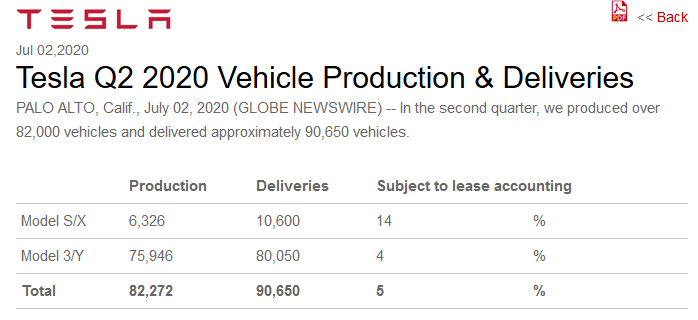 So what seems to be next for the company? A lot going for the company but at what evaluation will it be that will say it is too much? There has to be a point where evaluations simply do not meet with reality and when that is here it will be very memorable. I am not short nor plan to short TSLA as watching this stock through 2020 it is clear that there are more bullish forces on this stock than bears. What I will say is nothing rises up exponentially and continues forever.
Posted Using LeoFinance