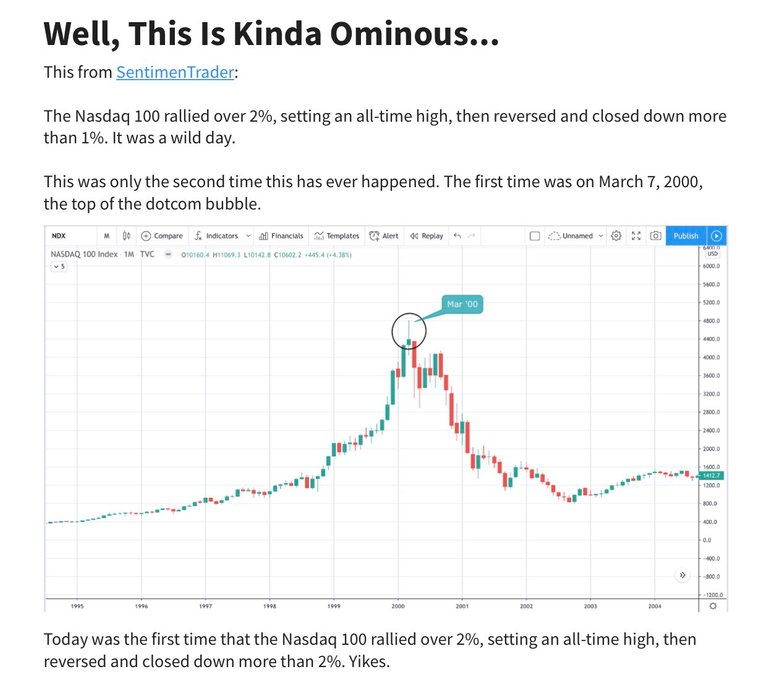 It has be quite a year for stocks as SPY went down over 30% in less than a month from all time highs and within 3 months is less than 20 points back to all time highs. Best to describe it as a very volatile market and its only July. Today was no exception, the market was very volatile. The market around early afternoon was at high of the day with SPY close to 4 points to the up side and then by closing it was down close to 3 points. An even worse picture was /NQ which is a futures trade of the Nasdaq, that got up to over +200 by early afternoon and only to close -250 points down.
Yet this was a perfect day to have been a day trader as for multiple weeks the markets have been on a tear to the upside only until today was there a violent down tick. How violent?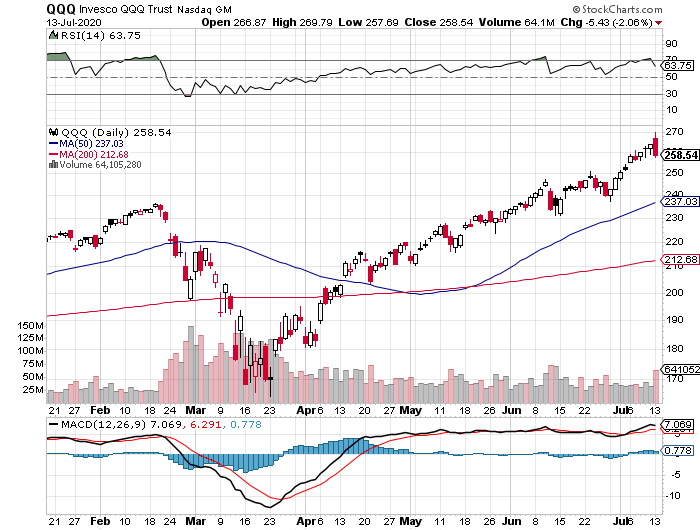 The red candle for QQQ today was not seen since early June were basically indexes besides tech had reach their highs. I focus on QQQ due to its relative to the tech industry and how the tech industry has lead this recent bull run. Now today's draw down has significant damage to the market as a whole but more so to tech industry. The potential for continue weakness in tech may or may not occur.
Here is what I will be looking out for if I wanted to short QQQ.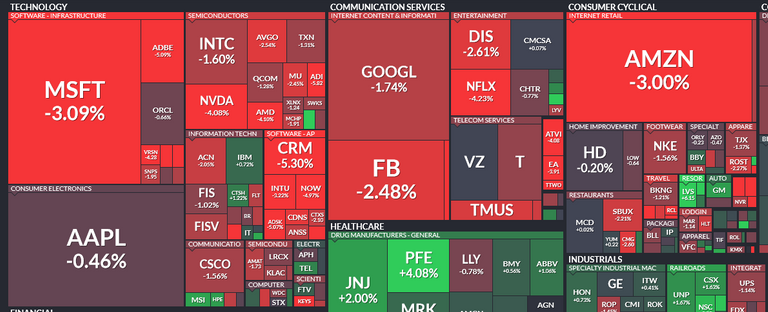 FANG and MSFT stocks. How they perform in the next session and coming week will give an indication on sentiment and weigh a lot on QQQ. For instance AAPL was up over $13 as day high only to be in the red for closing the day leads one to believe there is some signs of weakness. If this persists for too long any rally in tech stocks would likely be weak.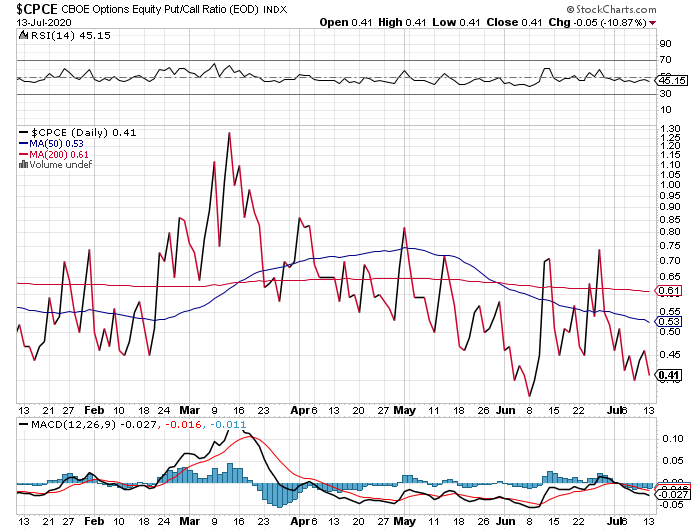 The CPCE which is the number of puts versus calls in equities has been at a low for a few weeks and although not as low as early June it is worth reminding that early June was where SPY hit a high before falling and in February where it had a free fall in March. The signs of not having enough insurance to the down side as a hedge proves there are still too many on the bull side.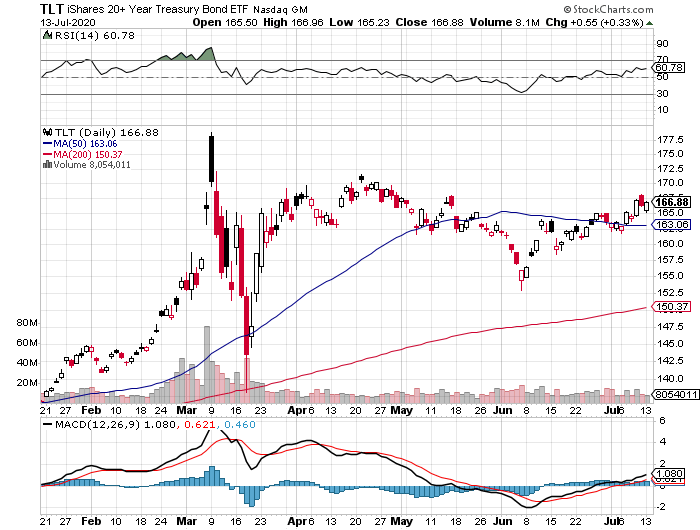 When the bond market took off in late Feburary to early March the markets had already had it's wheels coming off. As of now TLT did not get to a lower high and as in fact been consolidating and seemingly ready for a breakout. This would mean risk off in the markets.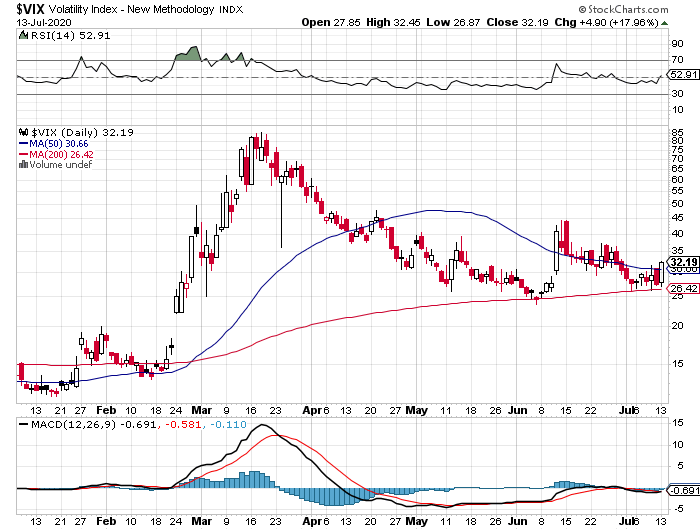 Volatility index is perking up again but not exploding higher. Today's stock draw down was telling as VIX from morning all the way up to the stocks highs were still up for the day by over 4%. The willingness of traders to pay extra to hedge their position is the fact VIX is higher. For VIX to continue leading up would likely mean stocks will face more head wind.
How to trade for tomorrow?
At the beginning of the post I mention how volatile markets have been all year but if someone was bearish or seeing to position to the short side and if they had waited since early June today was a very profitable day to be short. The market opened higher and multiple tech stocks like AAPL, AMZN, and TSLA were ramping up while VIX was also rising. Then there was a lot of negative headlines to digest such as virus spreading in multiple US states and US and China tensions rising again. The after news event of California planning to have statewide shutdown was the last straw that broke the camel's back.
Being patient and observe if SPY can sustain any recovery since today's draw down was swift and will likely need some type of upward retracement. Earning season for quarter 2 as also begun and banks such as Citi and JPM and WFC are posting results. How traders react to the earnings will be key to how the remainder of the month and summer be for stocks. Personally I have avoided a lot of earnings plays since I feel most of the time its a toss up. This time is no exception. Best of luck to you and stay safe.
Posted Using LeoFinance