Out of the gate tech stocks were leading a bullish open but quickly recede in price right at the open. The leading tech stocks like AMZN and TSLA were down in the red. Likely my trade in Roku was green after the first 15 minutes of trading and the stock popped!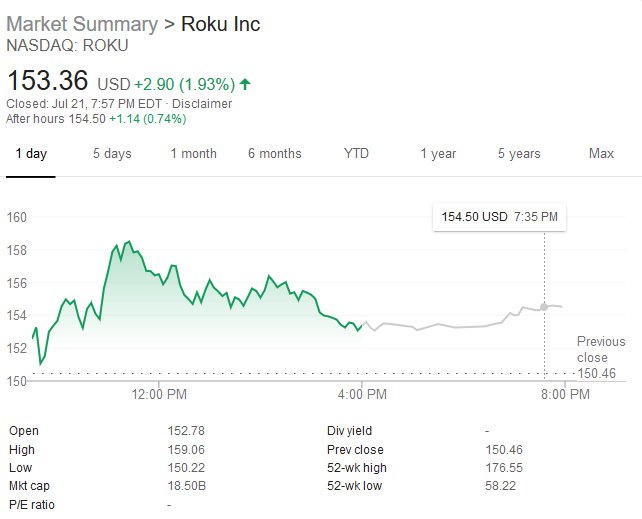 There was not much more positive beyond a couple of hours even for Roku as it started to give its' gains back in the afternoon. It did still close higher, but considering /NQ continue its selloff into the closing bell and big tech stocks such as AMZN, MSFT, NFLX, and GOOGL in the red I sold out of my Roku position and once again became flat in the markets.
What was difficult to determine was the weakness tech stocks have been getting and I am not sure if it is some sort of capitulation or consolidation. What may help guide me to better determining to buy or sell is earnings. MSFT and TSLA results are due out tomorrow. Then next week there is GOOGL, AAPL, and AMZN posting. All signs seem to lead to a trend depending on how traders react to corp. earnings.
Posted Using LeoFinance