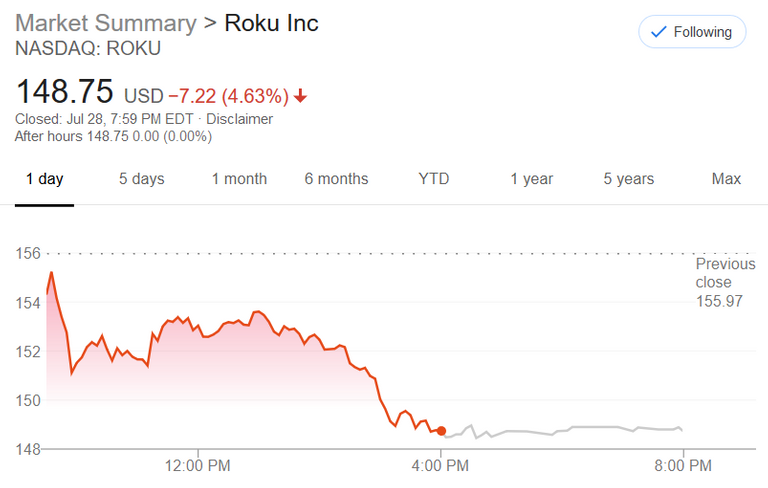 I was planning to scalp some tech stocks today but held too long and currently trap in a tech stock, Roku, after most tech stocks close at its lows. The sudden slide should not have come as a surprise since I knew first hand that indexes were extended and FANG stocks have sold off in the past few sessions. This was a bounce and with a lot of news ahead to move stocks it will be interesting to determine where we go from here. The FED is will post meeting minutes Wed and big tech firms AMZN, FB, GOOGL and AAPL report earnings at closing bell Thursday.
From Monday up to middle of Tuesday not much price movement but near the close of today stocks sold off. Including what I bought early in the morning with Roku. Lesson learn is when I'm ahead even slightly I have to put in a trailing stop. Will not know if prices would crash if I am not in front of the market daily and this is exactly what happened to me.
Here is a good video regarding trailing stop orders:
Stinks to have a winning position turn losing but I am a long term believer in Roku and see great potential in video streaming so will stick with the shares I bought and hopefully see more upside to come.
Posted Using LeoFinance