Splinterlands share your battle. Feral Spirit.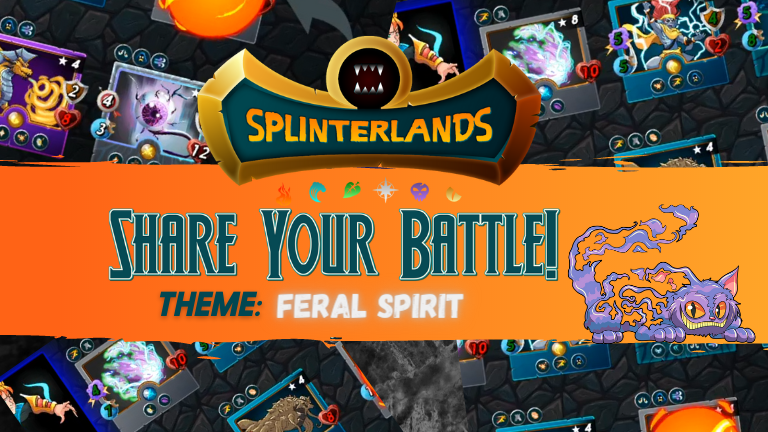 Feral Spirit, a feisty little minx.
For this weeks share your battle post the team has chosen one of my favorite cards for my favorite splinters. Some people are all about fire in the higher ranks but i'm all about life.
Feral spirit is a great first attack which paves the way for my Silvershield Assassin to do the real damage. Even better if i can insert Shieldbearer as my tank and take all of the damage. It's a lethal combination.
This battle is all about "Feral Spirit", however and for this example it is a low mana battle and so I needed to bring in the smaller units to try and win it.
The Battle.
The ruleset for this battle was:
Close range.
Holy Protection.
It had a mana of 12 which forced me to play 6 cards with a combined mana of 12 including two at zero mana.
I also have a gold Feral Spirit at level 7 because that's just how i roll.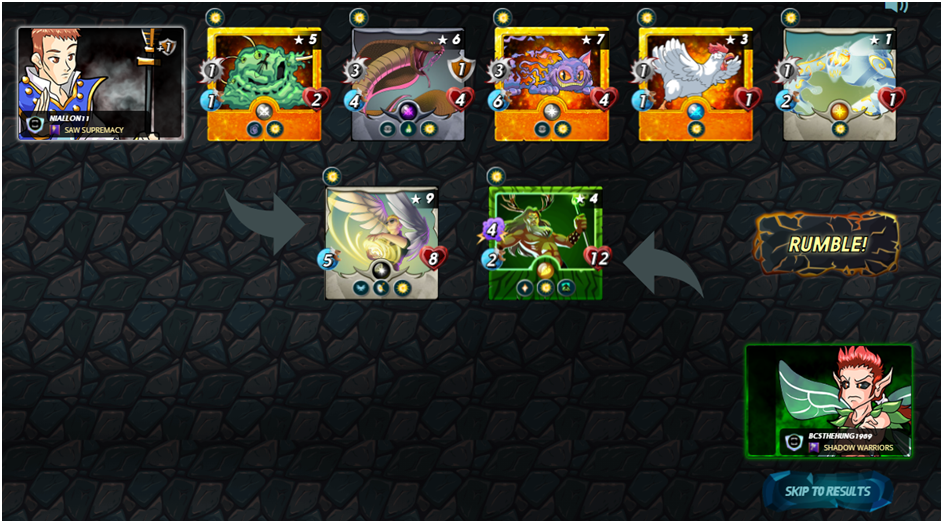 As you can see from the opening set up that I went with Pelacor Conjuror as my tank which is one of the most useful new reward cards. Very handy at two mana and with magic reflect.
I put in two sneak attackers and two zero mana to protect my flank with the ooze snuck in for my last mana point and to give me the advantage.
6 V 1 should only have one outcome but I'm up against the dirtiest trick in the book. KRON as a single monster with last stand automatically activated.
A low attack if ever there was one. 6 magic attack and 18 health with healing. This one card can wreck whole teams by itself.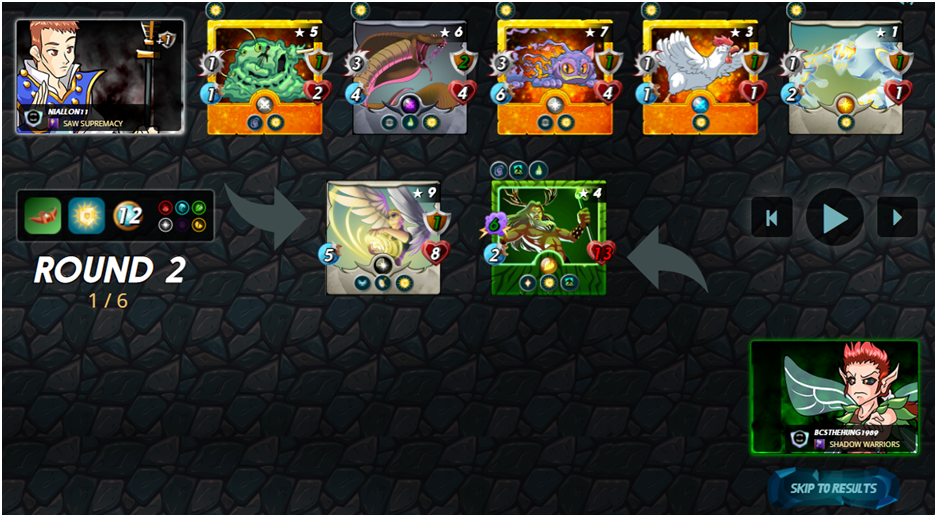 Round one went my way with poison taking hold for two damage combined with six attack points and three from reflect.
That's a combined damage of 11 per attack and hard to recover from.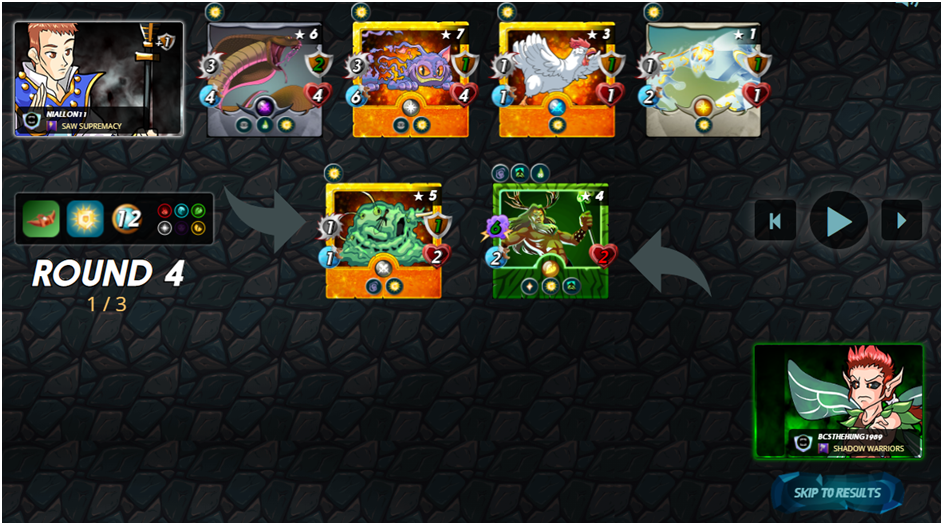 He managed to take out my tank after two attacks but the poison did the damage. 11 damage against 6 healing has only one outcome in the end. It is just too much to fight against and I took the win in the fourth round.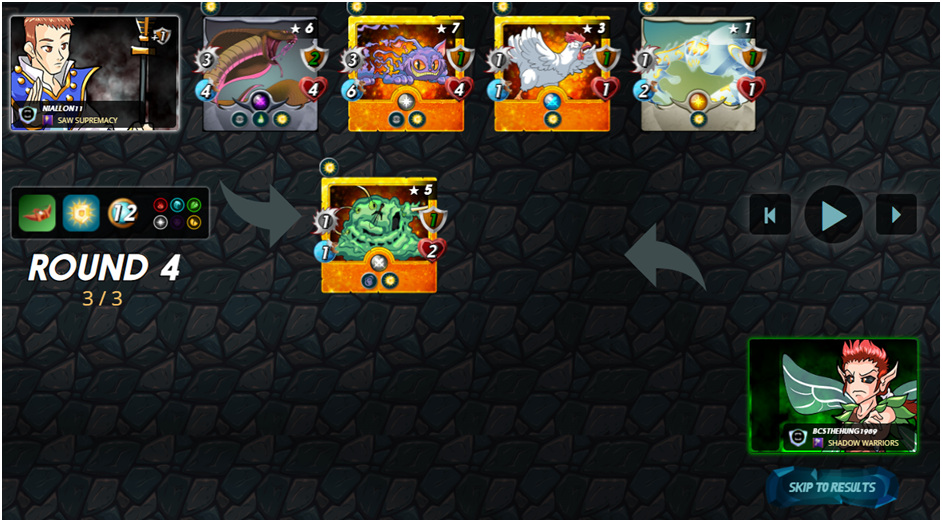 Conclusion.
This was a good win against a tough opponent. Their strategy can often work out very well as once the tank is gone then it's hard to recover. Poison made the biggest difference to the outcome and is always a good idea to attack the flank in low mana battles.
First kill often wins. The new reward cards are great and the fact that you can buy them so cheap at the moment is brilliant for any new player. I have maxed out most of them and will get the full set. They have really added a lot of new options and leveled the playing field.
Try for yourself.
If you haven't played the game before then now is the best time to join. Today is much better than tomorrow and a lot better than later.
Link to the game here,
Posted Using LeoFinance Beta
---
---