Well, don't I feel silly!
I was one of those losers who sold his LEO airdrop almost immediately back when it first came out. At the time, I wasn't really paying much attention, and there were tons of hive-engine tokens being dropped on people. Also, I just didn't really think I'd have any use for LEO, being that I am a terrible investor and really have nothing to say that would be of any help to anyone.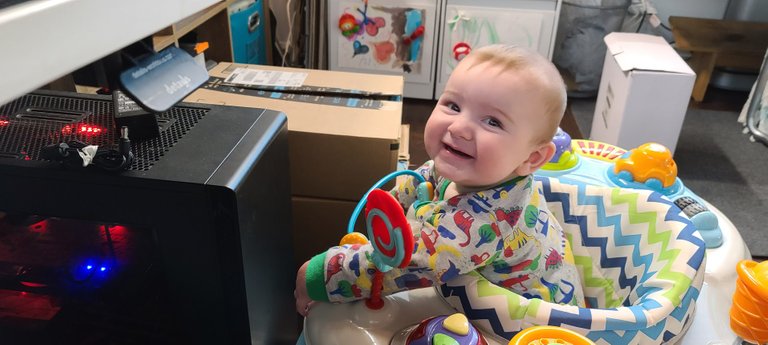 Future Crypto Genius in Training
However, it seems that LEO has become much more than just a tribe to post about what you think BTC is going to do this week. Every day, I keep reading about the incredible stuff that these guys are doing. I now regularly use hivestats.io, and am also embarrassed to admit that I only just discovered leodex.io! With only a 0.25% fee for withdrawal, I feel like a fool for all of the Hive that I've been losing using hive-engine.
When Leo started selling LEOM miners for 2 Hive each, I took the plunge and bought 900 of them. I was almost certain that they'd be worthless given my track record. I have been mining LEO for quite some time now, and immediately selling it for the purpose of getting a ROI, and then I'd just stake everything afterward.
I have been keeping track in a spreadsheet, and have amazingly made my money back already. Oh, I also bought about 12 LEOMM for 8 Hive each. I was blown away to see what all of these miners are worth now! Suffice it to say that those 900 LEOM are by far the best buy that I've made for several years in Crypto.
To be honest, I see some really good times ahead for Hive and Leo if the team keeps innovating and pushing forward like they are. I haven't felt this way in a long time about anything, so thanks a lot for your hard work! Looking forward to all the pain of the last couple of years being worth it!
Posted Using LeoFinance Beta