So some whale offloaded big on Hive today, well thank you!
A spike and then a dump
This scenario has happened a few times lately, Hive moves up on big volume and gets thrown up near the 2 dollar mark, and then there is (probably) a whale that takes advantage of this situation and dumps a shitload of his coins in the high volume market. A correction is the result. But we have seen too, that Hive recovers quite well from these dumps. And that's because Hive has got the momentum. Every new project attracts more nee users and makes more minnow accounts. And that is the best part of it. We need more smaller accounts and less or smaller whales. So, when this happens we should be thankful, it makes the platform more and more decentralised.
Stronger Blockchain
So, mister or misses whale, it's your right to do this and I am watching it with joy! You're actually making the blockchain stronger!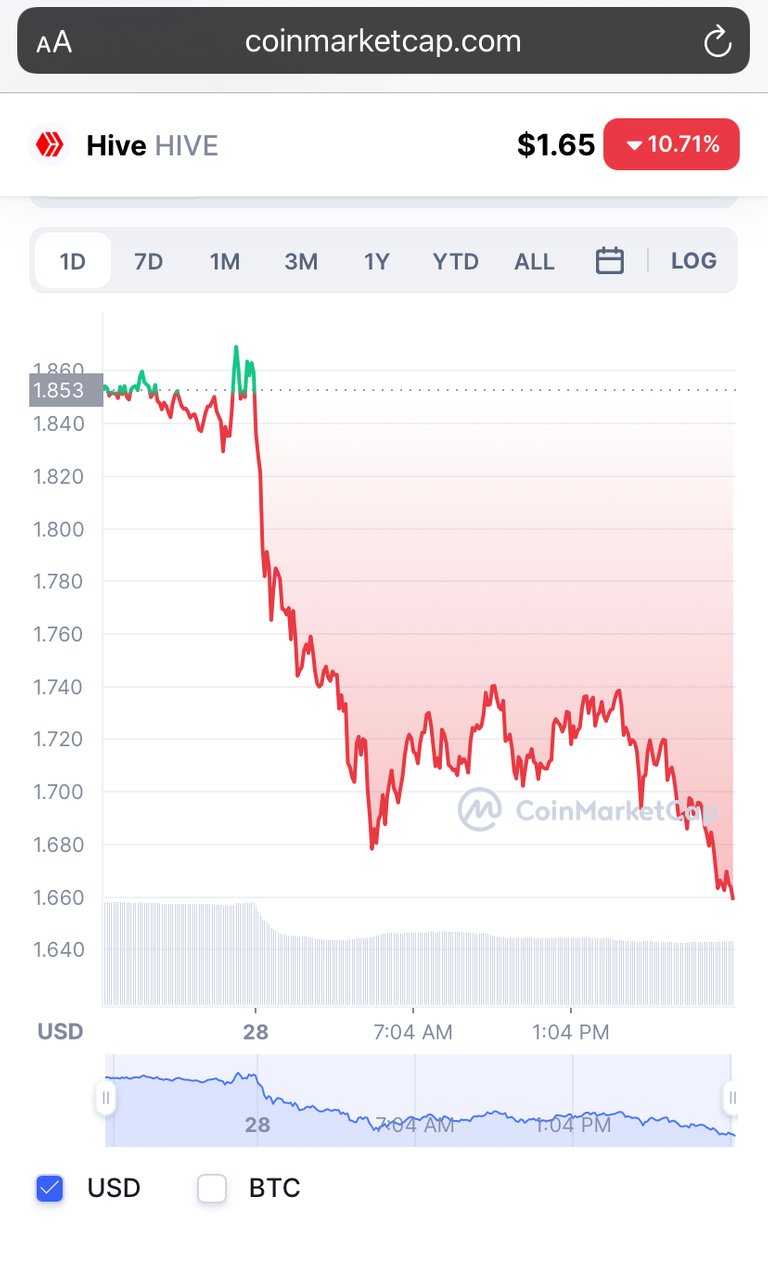 I expect this to happen a few times more in the coming months, and it is a great opportunity for swing traders. But believe me, I am Hodling strong, and accumulating even more!
Sincerely,
Pele23
---
---