HIVE NEWS @ 4 March 2021 - A Quiet Day on the Ranch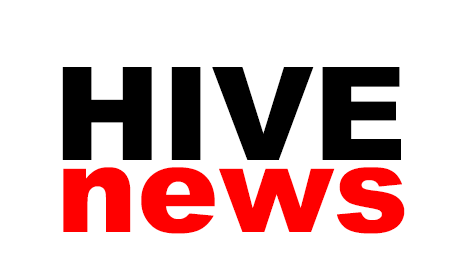 A slow news day as they say, but Hive is still buzzing.
@LordButterfly's Hive Marketing proposal jumped in record time into the funding zone of the DHF. This will be a marketing first for Hive.
Also in today's edition there is news about Hive Power Up Day, LeoFinance and SEO, HBD interest distributions and a Hive Spanish Meetup.
---
---
1. Hive Power Up Day (unofficial) Winners
Organiser @traciyork has posted the provisional list of winners of Monday's Hive Power Up Day.
In total over 40,000 HIVE was powered up on the day by 66 people. This was down on February's 47K HIVE total but still a very good total.
The winner with the highest percentage was @fieryfootprints who made a 198% power of 1180 HIVE.
@imtase, @gurseerat, @pusen and @johnspalding took the 2nd to 5th positions respectively...
@victoriabsb also posted the preliminary results for the Hispanic Community...
---
---
2. Growing LeoFinance.io Through SEO
A large proportion of the traffic to the Hive and LeoFinance sites is from organic search engine traffic.
@agr8buzz has produced useful guidance on how to improve the search engine performance of your posts on LeoFinance...
---
---
3. New Projects on LeoFinance
@gadrian has posted more on the upcoming new products on LeoFinance.
There is more in the pipeline thank just Project Blank and CubFinance...
---
---
4. HBD Interest Distributions begin on Hive
@ats-david has posted details about the first HBD interest distributions that are now beginning on the Hive blockchain.
The first distributions of HIVE Dollar (HBD) interest have occurred and will continue to pay out at a current rate of 3% APY, or approximately 0.25% per month...
---
---
5. Hive Spanish Meetup on 20 March
@victoriabsb is looking for support and suggestions for a Spanish virtual meetup to celebrate the first anniversary of the Hive blockchain on 20 March...
---
---
6. What Hive is Missing ... One Simple App
@taskmaster4450 discusses some of the barriers to mass onboarding for Hive.
He suggests one simple to use app is all that is missing...
---
---
Decentralized Hive Fund
The Decentralized Hive Fund (DHF) today has a daily funding budget available of approximately 12,500 HBD.
There are now 16 proposals receiving funding from the DHF - @howo (core blockchain development), @keychain (Hive Keychain development), @good-karma (Hivesigner), @guiltyparties / @spaminator (Spaminator), @hivebuzz / @hivechain.app (Hive Gamification), @lordbutterfly (Hive Marketing), @arcange / @hivesql (free HiveSQL), @steempeak / @peak.proposals (PeakD), @ecency (Ecency), @klye / @hive.loans (Hive.Loans), @smooth / @hbdstabilizer (HBD Stabilization), @hivewatchers (Hivewatchers), @inertia (Banjo hosting), @hivesearcher (Hivesearcher development), @fullalt (HiveTips, MyAltWallet, Hive Patron), @inertia (Hive Developer Documentation) and @martibis (app development - Haveyoubeenhere, Pinmapple, Buymeberries).
These successful proposals are currently receiving a total of 10,355.50 HBD per day from the DHF...
---
@lordbutterfly's new Hive Marketing Proposal has jumped into the funding zone receiving over 28M HP after just one day.
Also today @smooth's main HBD Stabilization proposal dropped below the Return Proposal and so lost funding, however the supplemental proposal remains in the funding zone.
---
@themarkymark has submitted a proposal to the DHF for support for further development of @poshbot.
He is seeking 35 HBD/day for a trial period of 2 months to work on extending @poshbot to cover Reddit rather than just Twitter...
---
---
Communities & Tribes
What makes a Community 'sticky'?
In the latest in the series @curatorcat asks what makes a community 'sticky'...
---
Abundance.Tribe
@trucklife-family has posted the latest biweekly question for the Abundance.Tribe...
---
---
Contest of the Day
Tiny Earthship Design Competition
Design a tiny home that is no larger than 40 meters squared or 430 sq ft. Up to 500 HIVE for a winning design. Organised by @eco-alex...
---
---
Follow @penguinpablo for more statistics.
---
---
This is #9 (4 Mar '21) of the Hive news service.
For more Hive news check out Hive Today that comes out every Saturday...
---
---
[ graphics by @pennsif ]
Posted Using LeoFinance Beta
---
---