HIVE NEWS @ 5 March 2021 - LeoFinance Launches, Crypto Puzzles and Splinterlands Stats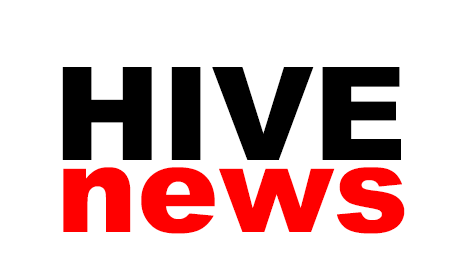 The pace of Hive news has ramped up as we head into the weekend.
LeoFinance prepares for the big launch of bLEO and Cub Finance on Monday, @onealfa tantalises with a 512 LEO puzzle, and @dalz does stats for Splinterlands.
Also in today's edition there is news about PeakD Tips, 3Speak.tv, PIMP.MEDIA, fake airdrop, MusicforLife, the CHARY project and an Excel Crypto Portfolio Tracker...
---
---
1. LeoFinance New Launches Coming Monday
@leofinance has announced short delays to the launch of the new bLEO and Cub Finance products.
They were due to arrive on Thursday, but the launch parties for both have now been delayed until Monday.
Private alpha testing for the LeoFi dashboard begins on Sunday and there will also be more news about ProjectBlank coming soon.
The rapid pace of new developments on LeoFinance continues apace...
---
---
2. Super Cryptic Puzzle with 512 LEO to be won
@onealfa has posted a tricky little crypto puzzle that has flummoxed many so far.
The longer the puzzle goes unsolved so the prize increases up to a massive max of 512 LEO.
Can you find the hidden five word phrase...
---
---
3. Splinterlands Stats
@dalz has produced the latest statistics for Splinterlands - games played, active players, new accounts created and DEC price...
@dalz also recently posted statistics for Hive accounts...
---
---
4. Fee Free Tips on PeakD
@peakd has announced that the 1% fee for tips has now been removed. Tips no longer have any fee...
---
---
5. 3Speak.co down - 3Speak.tv up
Due to an attack 3Speak.co is currently offline, and 3Speak have switched to a new domain 3Speak.tv...
---
---
6. PIMP.MEDIA is Live
@enginewitty has launched a new tribe at pimp.media...
---
---
7. Fake Airdrop Scam Alert
@juanmolina has posted a warning about a Fake Airdrop scam that is appearing on Hive...
---
---
8. Musicforlife is Booming
@al-gaming reports on a successful first week for the new MusicforLife tribe.
Sales of their VIBESM token have been strong and a curation team has now been recruited including @darrenclaxton...
---
---
9. Excel Crypto Portfolio Tracker
@theexcelclub, run by @paulag, has produced a very useful Excel Crypto Portfolio Tracker...
---
---
10. CHARY February Update
@achimmertens has posted the February update for the CHARY charity project.
2263 HIVE was raised and donated through the project during February - an increase of 262 HIVE over the previous month...
---
---
Decentralized Hive Fund
The Decentralized Hive Fund (DHF) today has a daily funding budget available of approximately 12,595 HBD.
There are now 16 proposals receiving funding from the DHF - @keychain (Hive Keychain development), @howo (core blockchain development), @good-karma (Hivesigner), @guiltyparties / @spaminator (Spaminator), @hivebuzz / @hivechain.app (Hive Gamification), @lordbutterfly (Hive Marketing), @arcange / @hivesql (free HiveSQL), @steempeak / @peak.proposals (PeakD), @ecency (Ecency), @klye / @hive.loans (Hive.Loans), @smooth / @hbdstabilizer (HBD Stabilization), @hivewatchers (Hivewatchers), @inertia (Banjo hosting), @hivesearcher (Hivesearcher development), @fullalt (HiveTips, MyAltWallet, Hive Patron), @inertia (Hive Developer Documentation) and @martibis (app development - Haveyoubeenhere, Pinmapple, Buymeberries).
These successful proposals are currently receiving a total of 8,160.50 HBD per day from the DHF...
---
@lordbutterfly's new Hive Marketing Proposal jumped into the funding zone receiving over 28M HP after just one day.
---
---
Follow @penguinpablo for more statistics.
---
---
This is #10 (5 Mar '21) of the Hive news service.
For more Hive news check out Hive Today that comes out every Saturday...
---
---
[ graphics by @pennsif ]
Posted Using LeoFinance Beta
---
---