Happy Friday! Today is a great day here in the LeoFinance Community, there will be featured updates on the LeoDex, which greatly enhance the user experience. The improvements are now live, and can be accessed by clicking the LeoDex tab at the top of the page. I have outlined three components of the enhanced LeoDex, which I believe are the best.
(1) Night Mode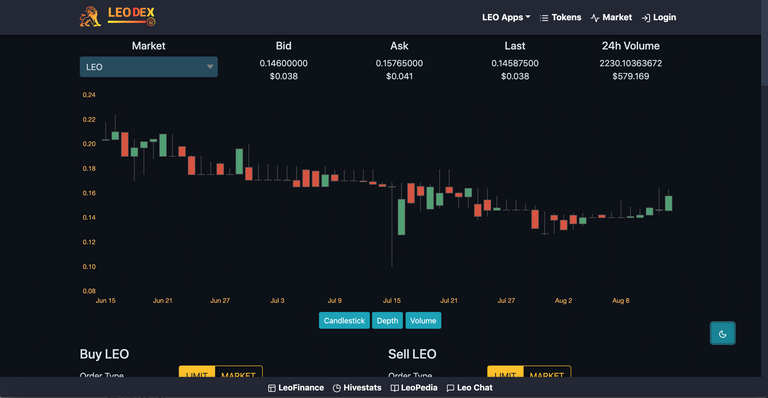 Check out the awesome night mode display in the picture above! I'm not saying the original, white display was bad or anything but having the choice to switch to night mode is a game changer.
(2) Market Orders

You can now set market orders when buying or selling Leo. This feature is excellent for user friendliness, before you had to look up the market price of Leo and type it in. Now, you can simply punch in the number of Leo to buy or sell, and the market price will be inputted automatically.
(3) Token History

The icon that looks slightly highlighted above, and looks like three lines on top of each other, is a token history page. What's amazing about this update is that it's not only for Leo tokens, you are able to see the history of any token in your LeoDex Wallet.
Posted Using LeoFinance