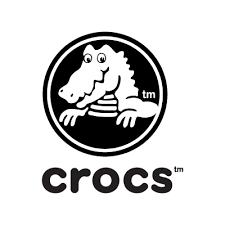 Crocs, Inc., together with its subsidiaries, designs, develops, manufactures, markets, and distributes casual lifestyle footwear and accessories for men, women, and children worldwide. It offers various footwear products, including clogs, sandals, flips and slides, shoes, and boots under the Crocs brand name.
They sold their first pair of Crocs at the Fort Lauderdale Boat Show in late 2002 and by 2007 the company was selling 50 million pairs per year earning $850 million annually.
Over 15 years ago, the ugly looking shoes were the IT and took the world by storm. Crocs was invented by three friends vacationing in the Florida Keys when one friend was wearing a slip-resistant clog made of closed-cell resin.
But over expansion and the Great Recession nearly bankrupt the company. In 2009, they ended the year with a loss of $200 million. That's when they reinvented themselves and came out with a bunch of new designs and those designs through partnerships keeps Crocs relevant.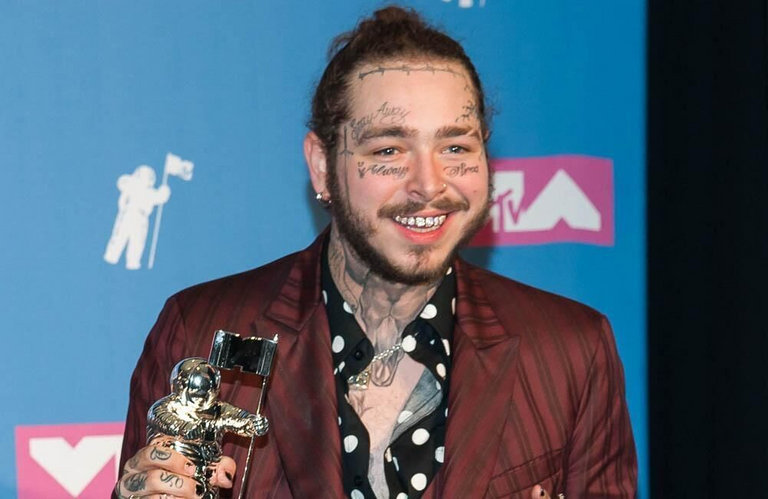 I thought Post Malone was a rapper, but the guy is also a rock star appealing to two different audiences. In late 2019, Post Malone and Crocs debuted their fourth design with the previous three designs selling out in minutes. The Post Malone x Crocs Duet Max Clog is a clog-inspired design featuring a black and blue camouflage pattern, chunky soles and pivotable backstraps. Needless to say, the fourth design sold out in two hours.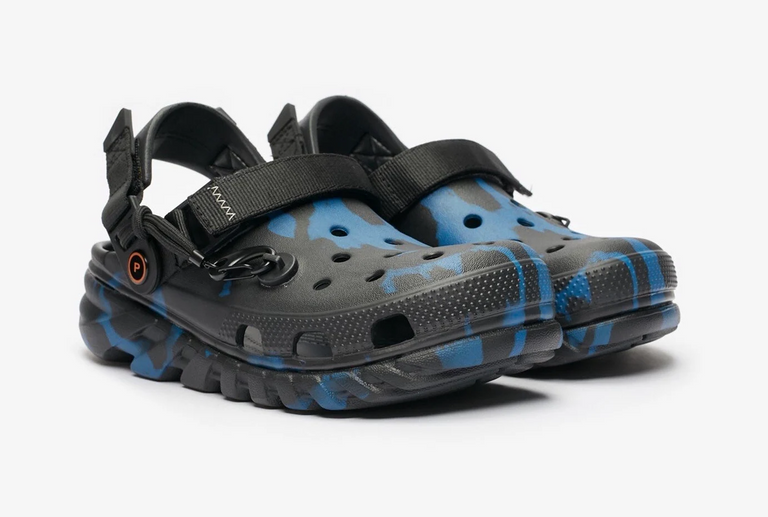 Two years ago, singer and rapper Post Malone teamed with Crocs for a special version of its signature foam-resin clogs. It was an unusual deal for a pop star, but Post Malone, with his offbeat style and face covered in tattoos, is a bit unusual himself. By then the company was already gathering a following with US teens, and the collaboration worked well enough that they've released several more special-edition shoes since.

Crocs hasn't rested. Since 2019, the company has released products with country singer Luke Combs—with more just announced—put out a line with Korean rapper Psy, and debuted a new partnership with Bad Bunny, the Puerto Rican trap and reggaeton sensation. Most recently, it teamed with Justin Bieber on a clog it released in select markets around the world.
Source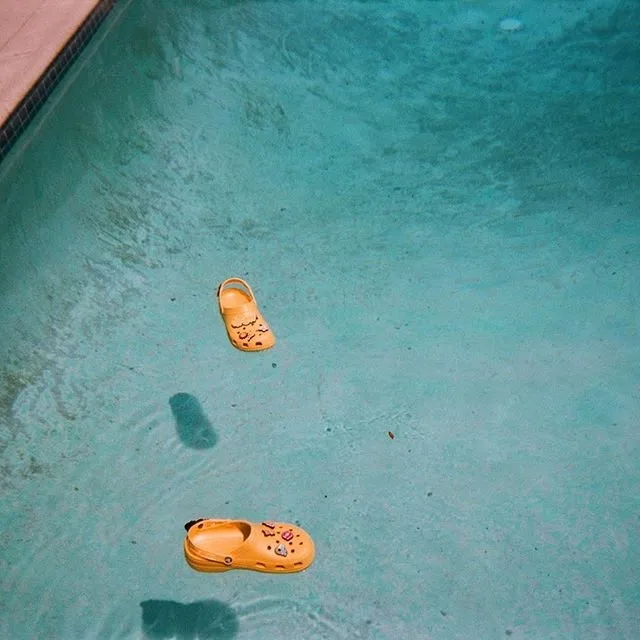 Crocs reported earnings today and the result were strong. Crocs earnings jumped to 94 cents a share, with revenue up nearly 16% to $361.7 million. Same-store sales rose 16.2%. Digital sales grew 35.5% and now total 37.7% of all. And for the 4Q, the company is forecasting revenue to be up 20%-30%. Thus, the chart suggests to buy Crocs on a pull back to the monthly demand at $40.
This post is my personal opinion. I'm not a financial advisor, this isn't financial advise. Do your own research before making investment decisions.

LeoFinance is a blockchain-based social media community for Crypto & Finance content creators. Our tokenized app allows users and creators to engage and share content on the blockchain while earning cryptocurrency rewards.
Posted Using LeoFinance Beta