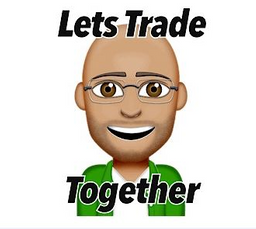 Several months ago, the Reserve Bank of New Zealand (RBNZ) left its interest rates at 0.25%, as expected, but said it was prepared to use additional tools "if and when needed" including further cuts and expanding its quantitative easing programme to include foreign assets.
Lets fast forward a couple of months.
Hedge funds are resuming bearish bets on the kiwi as the Reserve Bank of New Zealand's Aug. 12 policy decision draws near. Key economic data this week will determine if they are on the right track.

Leveraged funds' net short positions in the New Zealand dollar jumped to 6,492 contracts in week through July 28, bringing a recent run of declines to an end, according to Commodity Futures Trading Commission data.

The move comes as the currency's more than 20% surge from its March low has it nudging overbought territory on technical charts. But caution is warranted after investors were burned twice this year by the central bank.
Source
Many traders make all of their trading decisions on one single time frame, but many traders aren't aware of the larger trend.
I use multiple time frame (MTF) analysis to improve my discretionary trading decisions. MTF analysis involves analyzing the same asset on multiple time frames. The standard number of time frames (or tick charts or volume charts or range charts, etc) is three. If you use two charts, you may not get the full picture and you use more than three, you might be duplicating efforts.
In most of my posts, you will mostly see monthly, weekly, daily and sometimes 4 hr levels zones on my chart because my personality is best suited as a swing trader. But even as a swing trader, these time frames may not work best for another swing trader. The rule of thumb when using MFT is you want your charts to scale down/up by 4X – 6X. Below are some common used time frames when using MTF
So where is the Kiwi headed next, lets go to the charts?
Monthly Chart (Curve Time Frame) - monthly supply is 0.6800 and monthly demand is 0.5550.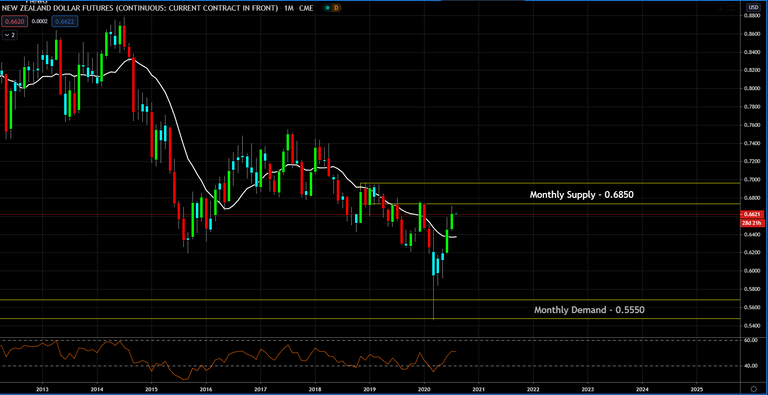 Weekly Chart (Trend Time Frame) – believe it or not, the trend is down with upside momentum.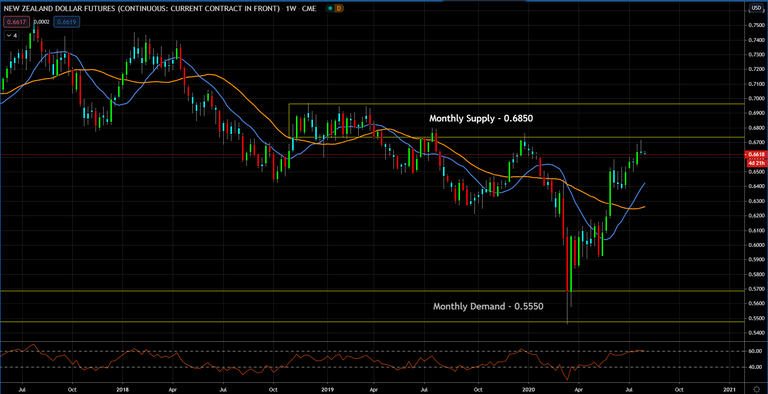 Daily Chart (Entry Time Frame) – despite price being close to the monthly supply, the chart suggests one can still go long at the daily demand looking for a Reward to Risk ratio of 1 to 1 or 2 to 1.
This post is my personal opinion. I'm not a financial advisor, this isn't financial advise. Do your own research before making investment decisions.

Posted Using LeoFinance