What what if you are the largest short on the Russell 2000 index? Well that's the situation Match Group finds itself.
Match Group, Inc. provides dating products worldwide. It operates a portfolio of brands, including Tinder, Match, PlentyOfFish, Meetic, OkCupid, OurTime, Pairs, and Hinge, as well as other brands. Match Group, Inc. offers its dating products through its applications and Websites in approximately 40 languages.
It was less than a year ago, Match was the largest short on the Russell 2000 index wasn't getting any love from investors with nearly 60% of its shares sold short. I think part of the issue was the Federal Trade Commission (FTC) had sued Match Group, claiming the company unfairly exposed consumers to the risk of fraud and engaged in other allegedly deceptive and unfair practices. The suit claimed that the company was sending notifications to entice unsubscribed users when Match knew the messages were coming from accounts already flagged as potentially fraudulent.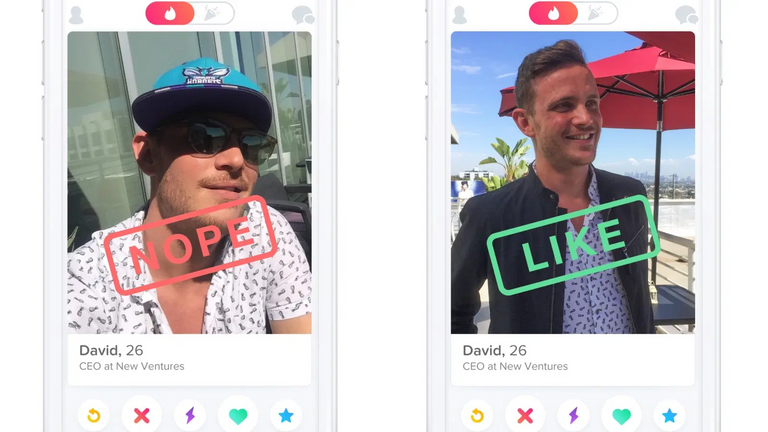 The Match Group Inc.'s proud and joy is Tinder. Tinder is a location-based social search mobile app and Web application most often used as a dating service, that allows users to use a swiping motion to like or dislike other users, and allows users to chat if both parties like each other.
Match Group (MTCH) late Tuesday reported June-quarter earnings and revenue that topped views. The Match earnings report sent shares up in extended trading as paid Tinder mobile app subscriber growth topped expectations amid the coronavirus lockdown.

The company said it had 6.2 million paid Tinder dating app subscribers as of June 30 vs. 6 million in the first quarter, indicating it added roughly 200,000 in the quarter. A year earlier, the Tinder app added 503,000 paid users. Analysts had estimated a gain of around 150,000.

"On top of 15% direct revenue growth for Tinder, for the first time since 2016 our non-Tinder brands delivered a second consecutive quarter of year-over-year direct revenue growth, increasing 9% in Q2," the company said in a letter to shareholders.
Source
Chief Executive Shar Dubey said despite COVID-19, users have been willing to pay for the companies products to satisfy a very critical human need, which will remain a constant, despite the times. In the last couple of months, the company rolled out offers one-to-one video chat / streaming capabilities on most of our major platforms, including Face-to-Face at Tinder in an effort to support social distancing. The need for such features was represented in the earning numbers as price is now trading at all-time highs.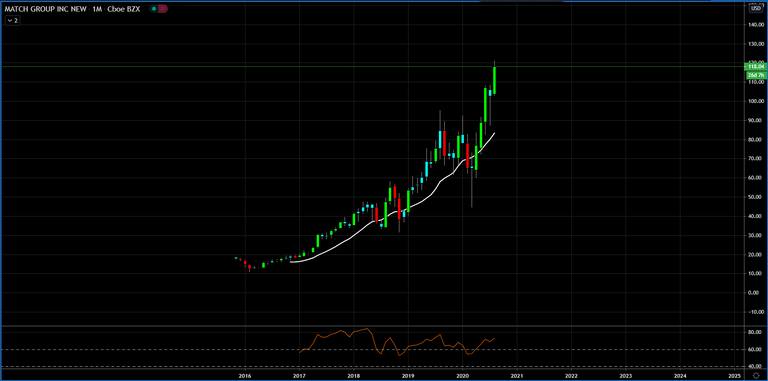 This post is my personal opinion. I'm not a financial advisor, this isn't financial advise. Do your own research before making investment decisions.

Posted Using LeoFinance