Forex Analysis Report 3/9/21 - AUD/JPY Is BBBBUUUULLLIIISSHHHH!!!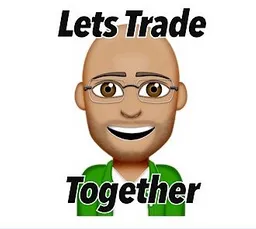 Risk aversion refers to when traders unload their positions in higher-yielding assets and move their funds in favor of safe-haven currencies. This normally happens in times of uncertainty and high volatility, "risk-off" environment.
During times of uncertain, capital flows out of other currencies and into the Japanese yen, causing it to strengthen. This is why the Yen is considered a safe haven currency. Safe haven currencies retain or increase in value during risk off environments, meaning when economic turbulence is upon us.
A commodity currency is a name given to currencies of countries which depend on the export of certain raw materials for income. The major currencies that are considered "commodity currencies" are the Australian dollar, Canadian dollar, and New Zealand dollar.
Commodity currencies gain early after Brent rises * Dollar supported against yen and Swiss franc by yields * U.S. stimulus, jobs data give sentiment a boost By Stanley White TOKYO, March 8 (Reuters) - The dollar fell against the currencies of major commodity exporters on Monday as investors increased bets on countries that will benefit from rising prices for oil, metals, and other goods. The dollar also fell slightly against the British pound and the euro, but held at multi-month highs against the yen and the Swiss franc because of rising Treasury yields.
Source
So when you put all this in a pot and stir it up, it means the AUD/JPY is bullish.
Monthly Chart (Curve Time Frame) - monthly supply is at 88.000 and monthly demand is at 58.000.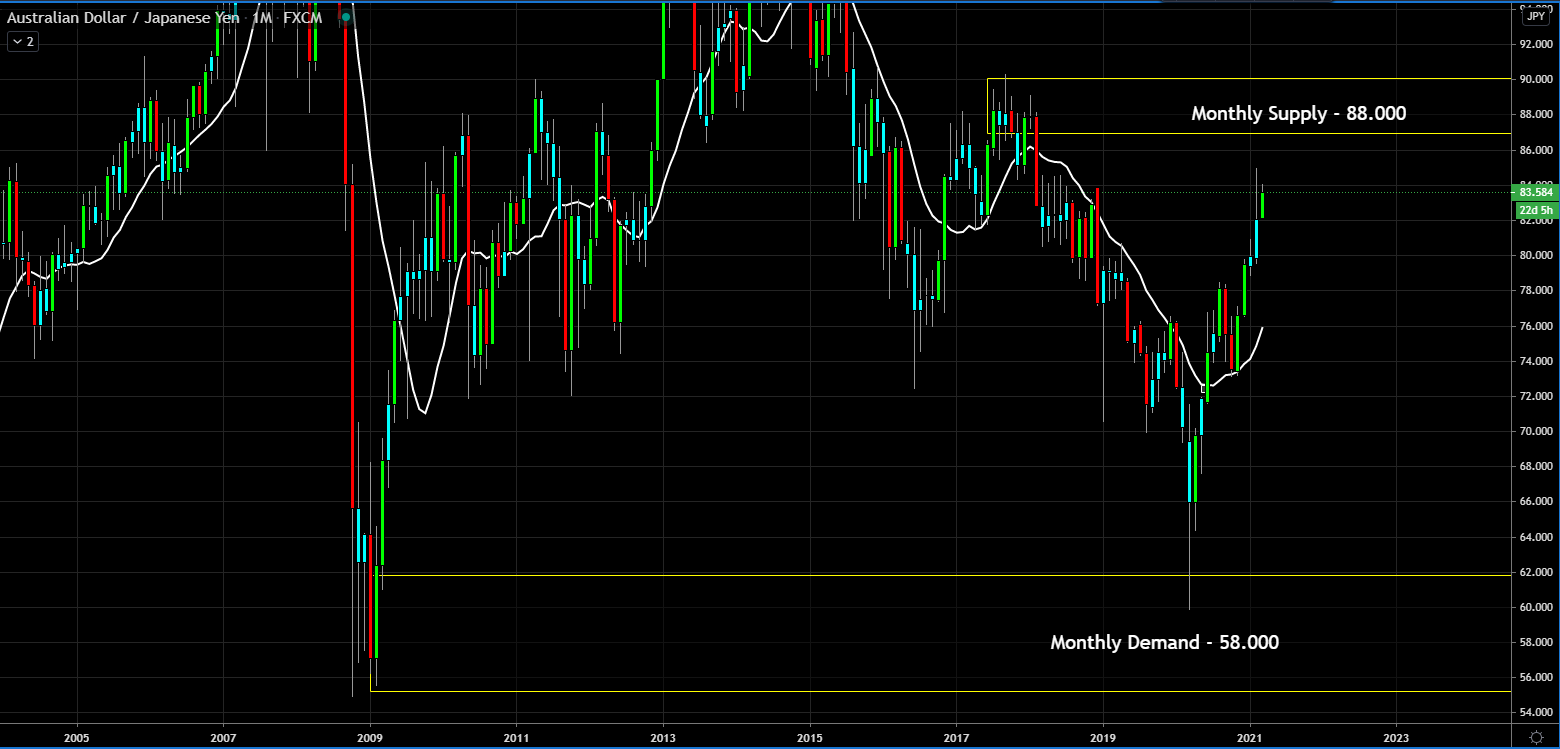 Weekly Chart (Trend Time Frame) – the trend is up.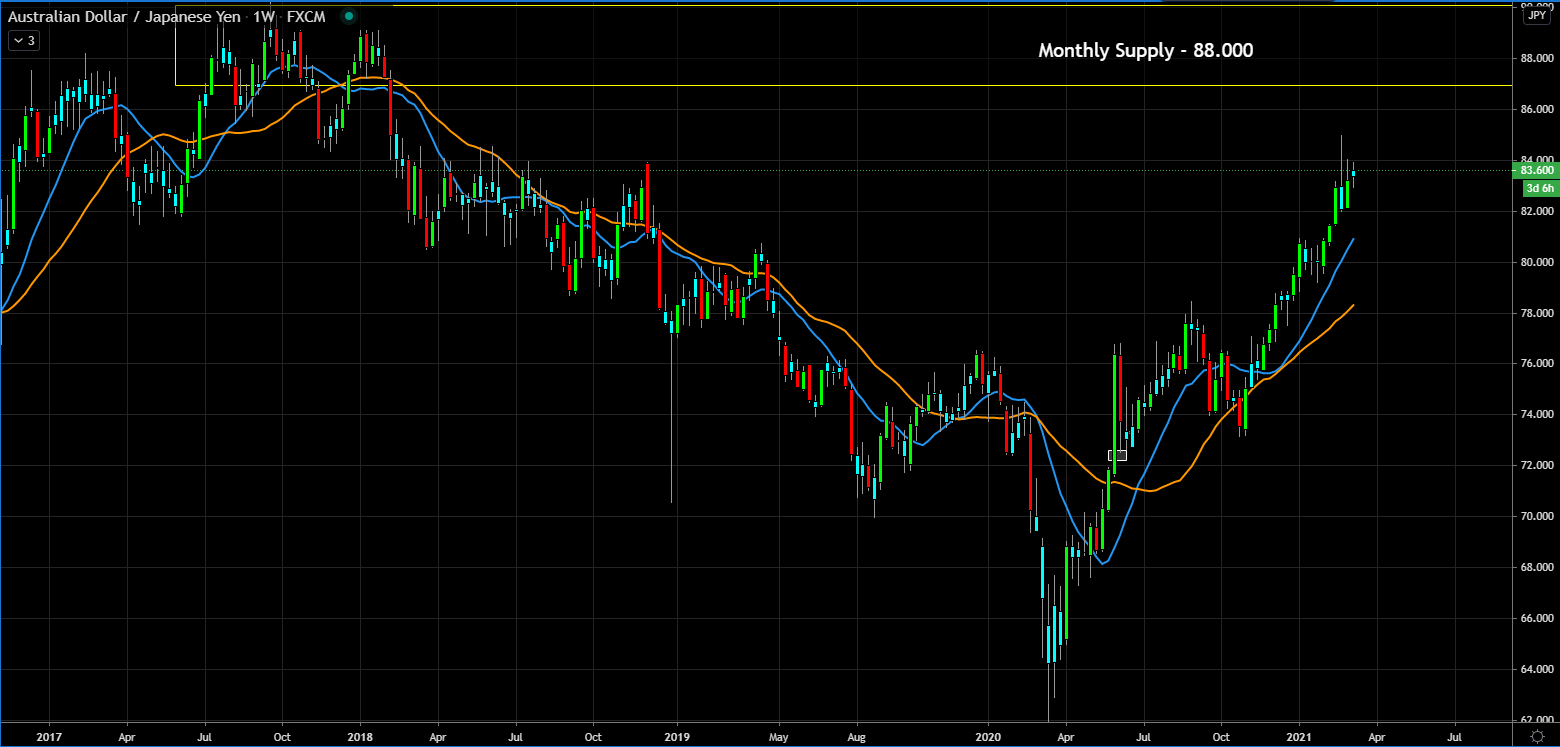 Daily Chart (Entry Time Frame) – the chart suggests to long at either daily demand, but the refer the lower demand best.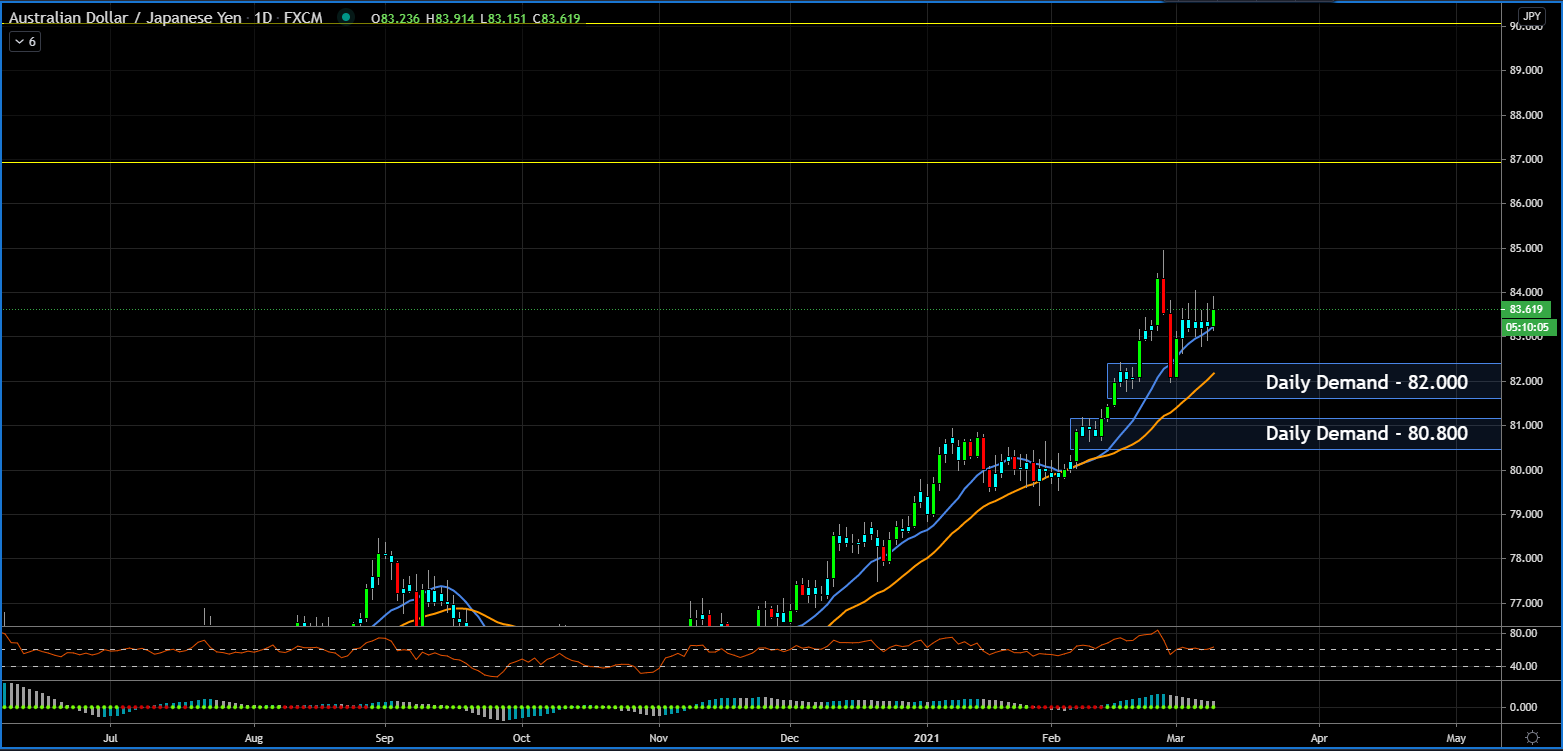 This post is my personal opinion. I'm not a financial advisor, this isn't financial advise. Do your own research before making investment decisions.
Posted Using LeoFinance Beta
---
---