Give Kohl's Credit, They Are Still Surviving.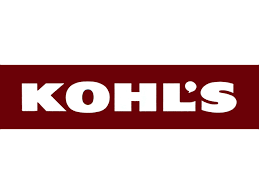 The rise of ecommerce outlets has made it harder for traditional retailers to attract customers to their stores and there is no bigger culprit than Amazon. So what did Kohl's do, the got in bed with the enemy a year ago and partnered with Amazon. Kohl's now accepts Amazon returns and has Amazon shops in their stores where they sell Amazon products such as the Echo smart speakers.
The partnership simplifying the returns process for Amazon and showcasing Echo devices and other Alexa-compatible hardware and in return brings in addition foot traffic into the Kohl's stores. Case in point, the partnership is even gaining traction with millennials, who otherwise would have ignored Kohl's.
Kohl has even teamed up with Weight Watchers, for an in-store studio and Healthy Kitchen products at some locations. In addition, in an effort to drive more foot traffic to its stores, Kohl's is partnering with Planet Fitness.
Give Kohl's credit, they are still surviving due to smart partnerships they have made over the last couple of years. Their partnership with Amazon bought exposed 2 million people into the Kohl's stores and 33% were millennials.
---
---