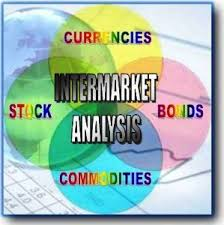 Instead of looking at financial markets or asset classes on an individual basis, intermarket analysis looks at several strongly correlated markets or asset classes, such as stocks, bonds and commodities. This type of analysis expands on simply looking at each individual market or asset in isolation by also looking at other markets or assets that have a strong relationship to the market or asset being considered.
After discussions didn't materialize into another stimulus package this week, U.S. Treasury Secretary Steven Mnuchin said Saturday that Republicans were set to roll out the next COVID-19 aid package Monday to the tune of $1 trillion. The packaging includes money for COVID-19 testing, loans for businesses and aid for assists the reopening of schools. The package also includes money for you and me in the form of $1,200 direct payments would be based on individuals making $75,000 or less.
This past week, the US dollar fell to a two-year low on after the Federal Reserve left its interest rates unchanged at near zero. The US dollar also continues to decline due to the continued rise in COVID-19 cases compared to other parts of the world.
The ICE U.S. Dollar Index DXY, 0.47%, a measure of the currency against a basket of six major rivals fell 1.6% in the past week, touching a 22-month low Friday below 94.40, according to FactSet.

That comes after hitting a more-than-three-year intraday high on March 22 just shy of 103, a day before the S&P 500 stock index SPX, 0.77% hit its low during the worst of the coronavirus pandemic. As the dollar has faded, stocks have rallied smartly, with the S&P 500 now just around 5% below its all-time high set on Feb. 21 after a 34% plunge earlier this year.

But over the long term, the dollar and stocks have exhibited a slight negative correlation, meaning that a weaker dollar has been marginally good for equities. Since 1973, the correlation between the trade-weighted broad dollar index and the S&P 500 on a monthly basis is -0.2, said Jeffrey Schulze, investment strategist at ClearBridge Investments.
Source
So when I look at the US dollar chart, the chart suggests the US dollar can move lower to the monthly demand at $90. I'm not saying the US dollar will get there, but that's the total downside risk at this time.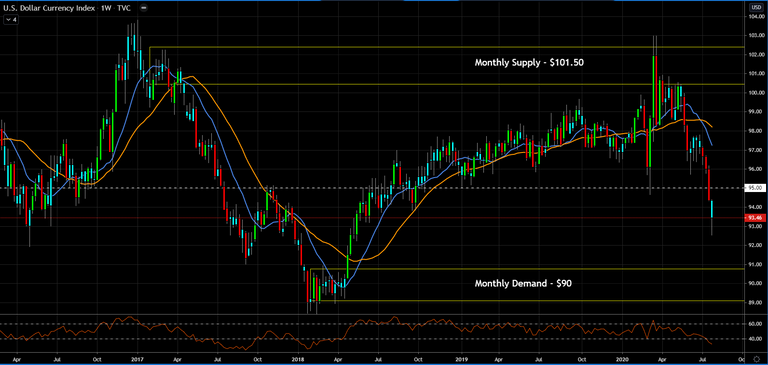 So, if we see continued weakness in the US dollar over the coming weeks, look for the SPX, the S&P 500 index to continue to move higher and close the gap that was established in February.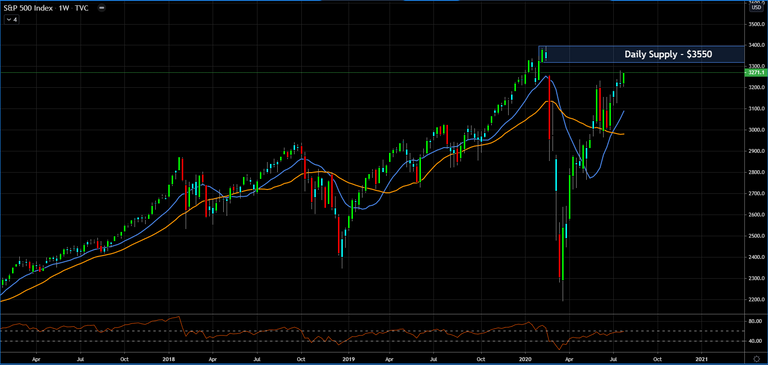 This post is my personal opinion. I'm not a financial advisor, this isn't financial advice. Do your own research before making investment decisions.

Posted Using LeoFinance