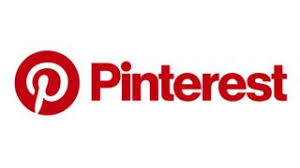 Pinterest, Inc. provides a visual discovery engine that helps users to discover ideas for various projects and interests worldwide. Its platform allows users to discover ideas for daily activities, remodeling a house or training for a marathon, ongoing passions, and planning a wedding or a dream vacation.
Pinterest doesn't directly compete with Facebook, since it mainly focuses on hobbies and interests instead of personal information and social engagement. But in March, February, Facebook launched Hobbi which was an app for collecting, organising, and sharing photos of projects you're working, so in essence it was designed to mimic Pinterest's business model. But last month, Facebook announced plans to shut down Hobbi, after it wasn't catching fire with users.
Late last week, Pinterest announce earnings and on Friday its best-ever day when the stock price rose more than 30%. Revenue only rose 4% year over year, but it was 39% growth in the company's global monthly active users (MAUs) to 416 million that excited investors.
Pinterest management said because of COVID-19, people are staying home and relying on Pinterest to cook at home, plan kid activities, etc and that has worked in Pinterest's favor.
I also think what's working in Pinterest's favor is their partnership with Shopify which his leading to users spending money, which will ultimately lead to more ad revenue. Since working with Shopify in May, the product catalog viewing is up by 350% from the first quarter, and product-only searches were up eight times in the first half from a year ago.
While Pinterest investors are celebrating the big numbers, S3 Partners analyst Ihor Dusaniwsky said Pinterest short sellers are getting absolutely crushed.

"PINS shorts more than doubled their year-to-date mark-to-market losses on today's price move and we should expect a short squeeze in the stock as short sellers look for more attractive short targets elsewhere," Dusaniwsky said.

The Numbers: Pinterest currently has $674 million in short interest, roughly 6.9% of its total float. As of the end of last week, Pinterest short sellers had endured $375 million in year-to-date mark-to-market losses, including a $207 million hit on Friday alone.
Source
You can count me in as one of the shorts because on Friday, I sold a $35/$40 bear call credit when price hit the daily supply at $34. On the trade, I'm risking $430 to make $70.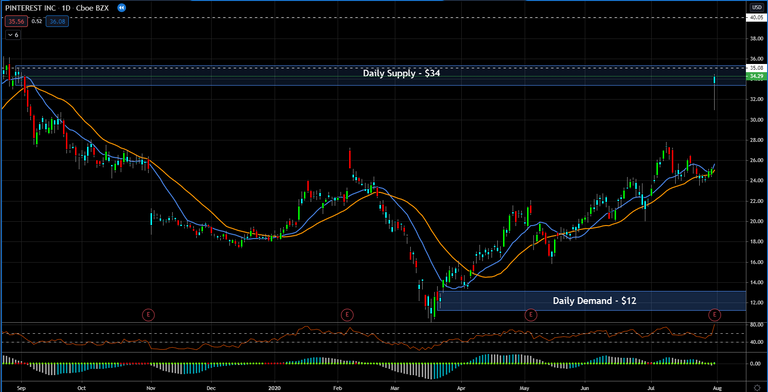 Today, UBS upgraded the stock which bought in more buyers,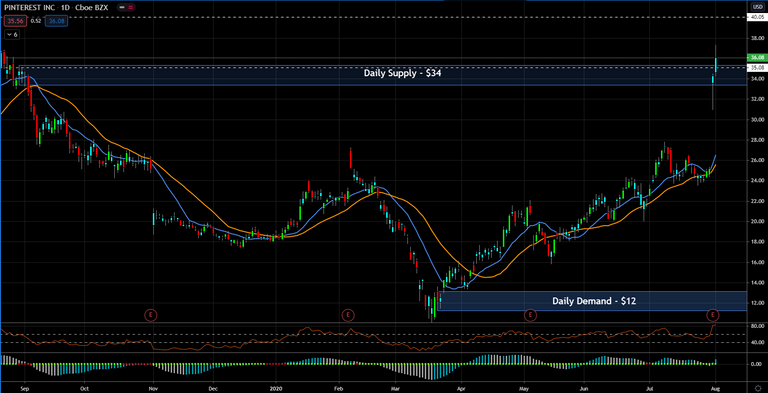 so at the moment I'm down on the trade.

This post is my personal opinion. I'm not a financial advisor, this isn't financial advise. Do your own research before making investment decisions.

Posted Using LeoFinance