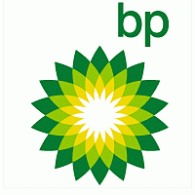 BP PLC engages in the energy business worldwide. The Upstream segment is involved in the oil and natural gas exploration, and field development and production, etc. The Downstream segment refines, manufactures, markets, transports, supplies, and trades in crude oil, petroleum, and petrochemical products and related services to wholesale and retail customers. BP is very much like Exon and Chevon, an oil integrated oil company, these companies explore, produce, refine and store oil.
BP, short for British Petroleum dates back to the early 1900s, the onset of the industrial era. From 1920 to 2019, global oil production increased about 50 fold and BP was along for the ride for the entire time. As a result, BP has bear fruit for investors in the form of dividends. Dividend Aristocrats are companies in the S&P 500 Index that have increased dividends every year for the last 25 straight years. In order to be a dividend aristocrat, a company must have a strong sustainable balance sheet and capital growth.
However, BP like all other oil companies are facing difficulties as COVID-19 wrecks ever and all industries. And the energy sector has had their fair of loses in the form of bankruptcies and massive capital and/or dividend cuts.
BP reported their earnings yesterday and highlights can be summed up as the following:
Very early Tuesday morning, from abroad, BP PLC reported adjusted Q2 EPS of -$1.98. That number missed the street by about $1.40. Remove the adjustment, and GAAP EPS landed at an astonishing -$5.00. Astonishing because that was better than expected.

The revenue story is downright awful. For the quarter the firm posted $31.19 billion. This number missed the mark by a rough $7.5 billion, and was "good enough" for a year over year earnings decline of 57.7%. Production on the whole landed -3.8%, while "Upstream Production" hit the skids badly, as refinery utilization took a more than 10% beating as both OPEC+ restrictions and a forced reduction in demand due to the global pandemic left their marks.
Source
But after BP reported their earnings, the stock price jumped higher the next trading day. BP became the latest energy company to cut its dividend. BP cut its quarterly payout by 50%, so what was a yield of 10.7% will not be reduced to 5.3%. I'm sure BP felt bad because it was the first time since 2010 that the company has to cut / eliminate the dividend. However, Wall Street loved it, including the Smart Money as they bought over 30,000 call options at the $25 strike price that expire on Sept. 4th
So I decided to join the Smart Money, instead of buying calls, I bought a bull put credit spread. On the trade, I'm risking $236 to make $64.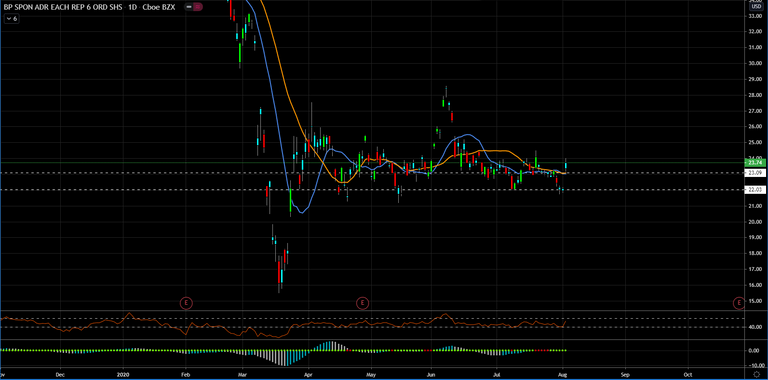 This post is my personal opinion. I'm not a financial advisor, this isn't financial advise. Do your own research before making investment decisions.

Posted Using LeoFinance