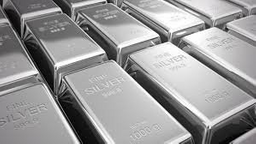 On Monday, Republicans rolled out their proposed HEALS Act, which is another stimulus package that includes a second check. The Senate proposal for another round of stimulus checks follows the Democrats' plan for new payments outlined in their Heroes Act. Under the HEALS Act, people who qualify are:
US residents with an adjusted gross income less than $99,000.
Head of a household earning under $146,500.
Couple filing jointly without children and earning less than $198,000.
A dependent of any age.
On the news, along with other catalysts, we saw Gold prices come within $25 of the $2000 level before pull back. Citi analysts were predicting that gold would hit $2,000 per ounce within the three to five months, not this week or next week. Thus, many are starting to feel gold is over extended.
"After maintaining a bullish view on gold prices for over two and a half years, we believe bullion will likely see on last hurrah before prices turn lower into year end," wrote a group of J.P. Morgan commodities analysts led by Natasha Kaneva.

The analysts see the precious metal reaching a high of about $2,000 an ounce amid a move that is not supported by fundamentals.

J.P. Morgan isn't the only Wall Street firm expecting gold to top out near $2,000.

Earlier this month, analysts at Goldman Sachs predicted rising inflation expectations would be the "key to pushing gold higher" to their $2,000 target.
Source
GLD is the SPDR gold ETF with the objective of the Trust to try and reflect the performance of the price of gold bullion by holding gold bars and issuing Baskets in exchange for deposits of gold and distributes gold in connection with redemptions of Baskets.
Yesterday, I searched and searched for an opportunity to short GLD through a bear call spread, but the premiums weren't worth the risk. I don't want to risk $480 to make $20 no matter what the probability is of being right.
Fortunately or unfortunate for me, I noticed unusual options activity in the Silver ETF, SLV which attempts to mimic the performance of silver prices. Yesterday, I noticed unusual options activity in SLV, the Smart Money bought a boat load of call options that expire in September at the $28 and $30 strike price.

So, I decided to play along, but instead of buying the calls, I placed a bull put spread that expires on Aug. 21st. With this spread I'm risking $200 to make $100..which is a great Reward to Risk ration for credit spreads.

Well, what do you know, those strike price line up great with my medium to longer term price targets.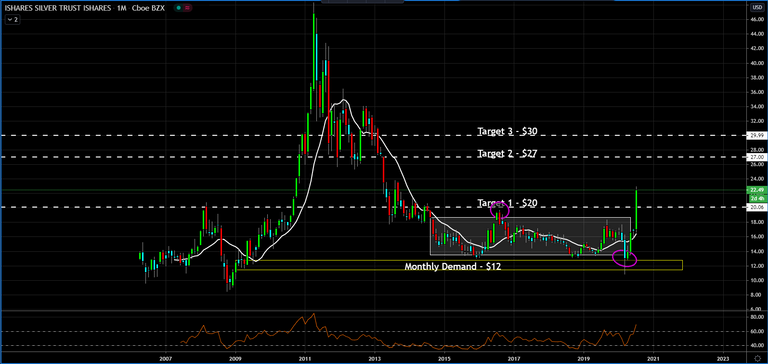 This post is my personal opinion. I'm not a financial advisor, this isn't financial advise. Do your own research before making investment decisions.

Posted Using LeoFinance