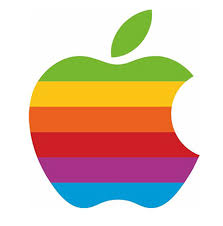 Warren Buffett's portfolio with Berkshire Hathaway consist of about 20% in Apple shares. Buffett recent said about Apple in an interview that he can care less about the sales in the next quarter or following year, he cares more about the billions of people around the world who has a smartphone attached to there hips and when it comes to Apple, it's probably the best business he knows in the world.
Apple shares AAPL, +10.46% powered to another record high Friday, with the stock crossing the $400 mark for the first time and eventually gaining 10.5% as analysts cheered the company's "amazingly strong" earnings results. The smartphone giant easily weathered the pandemic in its June quarter, according to a Thursday announcement, delivering revenue of $59.7 billion that came in comfortably above estimates even from earlier this year, before analysts slashed their forecasts to account for closed stores, weaker budgets, and other impacts from COVID-19.
Source
What made Apples result so good was China's contribution. China iPhone sales between March and June soared 225% from four million to 13 million, a 62% increase year over year.
And by the end of the today, day Apple became the world's most valuable company with its market value overtaking Saudi Aramco. But that wasn't the highlight of the earnings announcement, it was Apple announcing a 4 for 1 stock split. On August 31, trading will begin on a split-adjusted basis, so say if Apple drops to $400 on August 31, each stock will start trading at $100.
As soon as I heard the news last night, I know my bear call portion of my iron condor was cooked...not Tim Cook, but cooked. Quite simply, Apple splitting their stock will now allow more retail investor the opportunity to own Apple shares. And this anticipation along will drive the stock price higher.
So here's how I finished the day with my options on Apple (that I bought 1-2 wks ago) of which expiring today, which amounts to a -$388 lost.

Some lessons learned, well I didn't anticipate the split announcement nor can I anticipate any events in the future that may or may not affect my credit spreads. Another thing I learned is that I was so focused on my bear call not losing money, that missed the opportunity to ride the momentum by selling my short leg and letting my long trade ride and/or just going long the stock with a call option.
The venture into selling credit spreads has been an interesting one, although I'm not sure if this is something I will do longer term. It's a cool way to make some passive income, but one trade could wipe out lots of gains if you don't select the right strike prices.
This post is my personal opinion. I'm not a financial advisor, this isn't financial advise. Do your own research before making investment decisions.

Posted Using LeoFinance