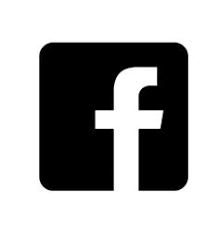 Triller is an entertainment social video platform and community where you can create, upload and share videos in seconds. Personally, I never heard of Triller…that was until this past week. That's because Triller has seen its number of user downloads increase by over 20 times in the last week to over 250 million downloads worldwide. That's because Josh Richards, a TikTok star with over 20m followers, is now the Triller's Chief Strategy Officer.
This past week, President Trump issued executive orders to ban TikTok and WeChat, citing they both cause national security issues. So by mid-September, Americans / US based companies can't advertise, download or agreements involving the two platforms.
Thus, Triller isn't the only company benefiting from the pending ban.
While the market may have not quite known what to make of Instagram's Reels upon Wednesday's release Wednesday, investors seem to now understand the TikTok rival's potential. One of Facebook's strategies to build out Instagram's Reels product has been to attract TikTok's content creators and convince them to move their short-videos over ahead of the product's launch.

Investors appeared to have needed a day to come to grips with the potential upside from Facebook's newly released Reels products for Instagram.

They sent Facebook stock (ticker: FB) soaring, to close 6.5% higher at $265.28 on Thursday, the day after the new short-video product launched. That marks its 11th largest percentage gain in the past five years.
Source
On July 30th, I put on a $260/$265 bear call spread prior to Facebook announcing earnings on July 30th.

Earnings were good, which sent the stock higher the following day, but then stalled out, which meant I was good right...wrong.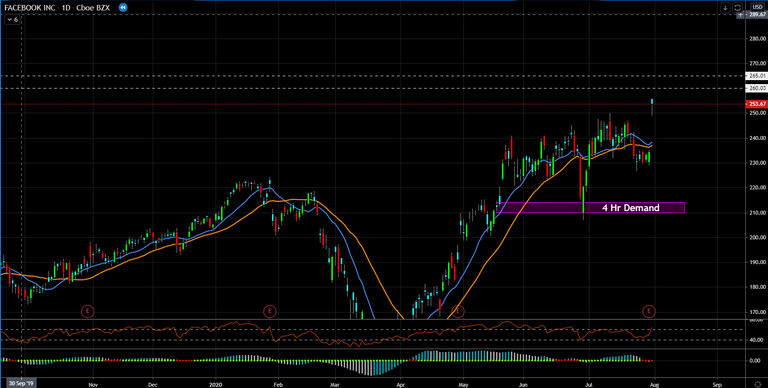 With two days remaining, what I thought was going to be a winning bear call for $33 profits, turned out to be a max loss of $467.
Some lessons learned from my Apple bear call...I didn't anticipate the split announcement nor can I anticipate any events in the future that may or may not affect my credit spreads. Another thing I learned was that I was so focused on my bear call not losing money, that missed the opportunity to ride the momentum by selling my short leg and letting my long trade ride and/or just going long the stock with a call option.
So what did I do, on the bear call spread, you guess it, I closed out my short position and just held onto my long position? This adjustment made a huge difference in the end result. Instead of losing $467, I actually made $376..which was a $843 swing.

I'm not sure if I'm in love with credit spread, but I believe I have found one way to further manage them if the credit isn't going in my favor.
This post is my personal opinion. I'm not a financial advisor, this isn't financial advise. Do your own research before making investment decisions.

Posted Using LeoFinance