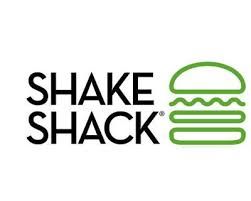 Last month, several health officials testified to Congress about the government's pandemic response. Dr. Fauci, told House lawmakers that the nation is experiencing a "disturbing surge" of coronavirus infections as states reopen too quickly and without adequate plans for testing and tracing the contacts of those infected and that the next couple of weeks are going to be critical.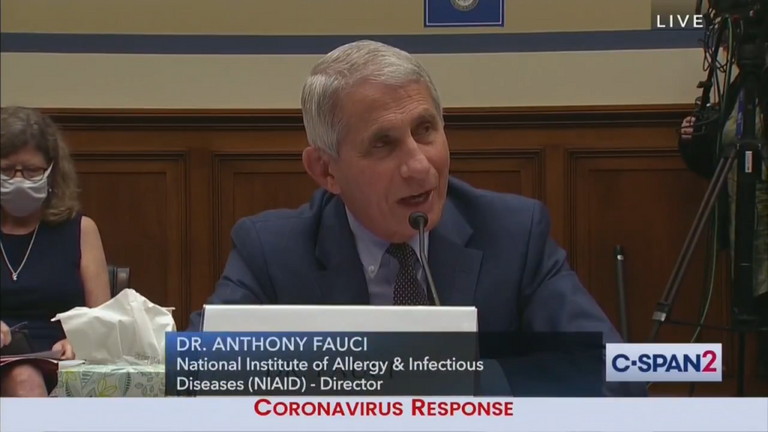 This past week, here's what Dr. Fauci had to say when he sat down with Marketwatch.com
This is not the first public-health emergency Dr. Anthony Fauci says he has faced, but it's up there with the worst of them — and it's not close to being over yet.

Fauci, director of the National Institute of Allergy and Infectious Diseases for three decades, was on the front lines of the AIDS pandemic in the early 1980s, and has been dealing with crises ever since. America grappled with anthrax attacks, and dodged a bullet with Ebola and Zika. It did not dodge COVID-19. "This is probably a cut above all of those because this is very intense," he says.

I would not get on a plane or eat inside a restaurant. Indoors is much worse than outdoors. If you're going to go to a restaurant, try as best as you can to have outdoor seating that is properly spaced between the tables.
Source
This afternoon I went blueberry and blackberry picking with my family. On our way back home, we passed many restaurants which set-up outside eating. However, I was telling my wife, who once to eat food in 90 degree weather. And despite many restaurants limited to 25%-50% capacity mandates, can one feel 100% comfortable eating in.
Shake Shack Inc. owns, operates, and licenses Shake Shack restaurants (Shacks) in the United States and internationally. Its Shacks offers hamburgers, hot dogs, chicken, crinkle cut fries, shakes, frozen custard, beer, wine, and other products.
Like most restaurants, who had to temporarily close when COVID-19 kicked into full gear, although about 60% of its dine-in facilities reopened, though at reduced capacity, some of its restaurants are now closing again with take-out as the only options. Needless to say, the proof was in the pudding this past quarter.
Shake Shack's reported their earnings this past Thursday. Revenue fell by almost 40% year over year to $91.1 million. This was on the back of same-store sales that declined by 49%. When the dust settled, they had an earnings / share loss of $0.45 vs. expectations of $0.37. However, the company did see an improvement late in the 2nd quarter and early in the 3rd quarter. Wall Street wasn't trying the hear that as the stock price fell almost 20% on Friday.
Now for all you Shake Shack stock owners out there, your saving grace might be the major resistance/support band at $47.50. However, if price breaches this band, look for price to retest the March Lows.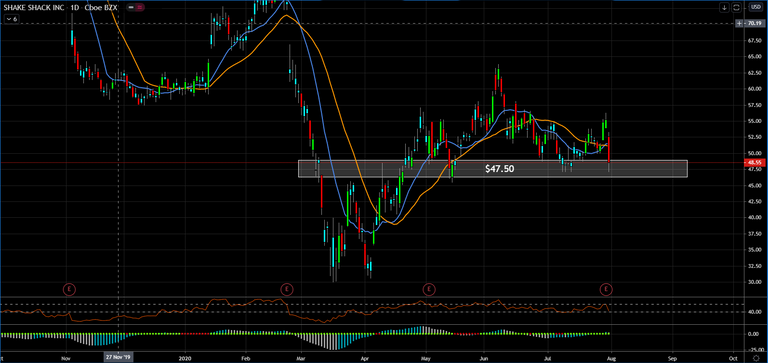 However, if price breaches this band, look for price to retest the March Lows.
This post is my personal opinion. I'm not a financial advisor, this isn't financial advise. Do your own research before making investment decisions.

Posted Using LeoFinance