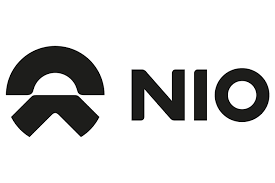 I can't believe I'm saying this, but Tesla is in the process of testing the $1,400 level as investors continue to bid up the world's most valuable car company after last week's stronger-than-expected second quarter shipments.
Last week, Tesla's shipped a little over 90,000 cars for the second quarter, which that topped Wallstreet estimates, despite their Freemount, plant in California being shut down for six weeks and despite declines in US auto sales in recent months.
Tesla couldn't have done it without China. Tesla's Shanghai factory now up and running, and will be pumping out 4,000 vehicles a week in the coming months. Thanks to the the stock price being up over 200% in 2020, Tesla is now more valuable than Toyota and 4X more valuable than Ford.
But there's another company that is having just as great as Tesla in terms of stock appreciation is Nio.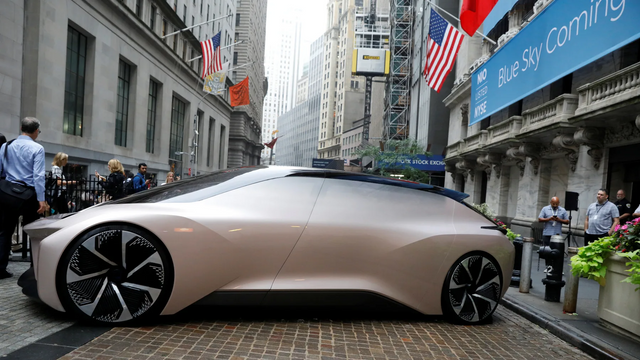 Nio manufactures and markets electric vehicles. Nio was founded in 2014 and is headquartered in Shanghai, China and already has financial backing from Baidu and Tencent.
They too have an aggressive global long term plan which includes mobile charging stations inside electric vans, several electric car service centers, and battery swap stations. However, their plans were too aggressive.
Due to uncertainty around China's economy, the status of a government subsidy for buyers of electric vehicles and delays in building their own factory, the stock price has declined over the last 12 months. But now there is renewed optimism about China's economy reopening and planned stimulus for automakers.
Shares of Nio Inc. NIO, +22.70% were vaulted 21% higher in premarket trading Monday, after DigiTimes reported that the China-based electric vehicle (EV) maker recorded a big jump in sales in June. The rally puts the stock on track for a fifth-straight gain, to the highest price seen during regular session hours since Sept. 14, 2018, which was Nio's third day as a public company; the stock's record close was $11.60 on Sept. 13, 2018. The stock rocketed 35.9% over the past four sessions through Thursday. DigiTimes reported Monday, citing industry sources, that Nio sold 3,740 EVs in June, up 179% from a year ago.
Source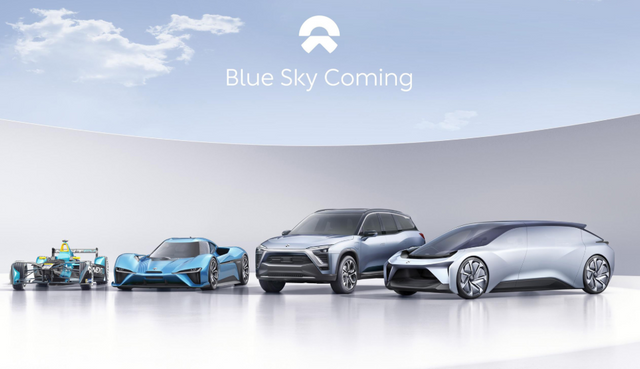 And May was the same thing. In May, Nio announced deliveries of 3,436 which was an over 200% delivery growth year over year. Just like Tesla, Nio has an aggressive global long term plan and once to deliver 160,000 vehicles by 2025.
Just like Tesla's stock, price got out of hand, but if one has patience, Nio is a great buy for the long haul at prices below at or less than $7.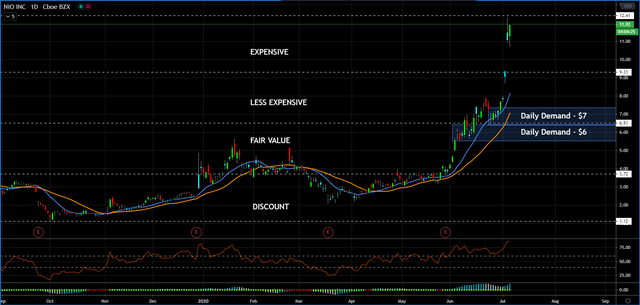 This post is my personal opinion. I'm not a financial advisor, this isn't financial advise. Do your own research before making investment decisions.

Posted Using LeoFinance