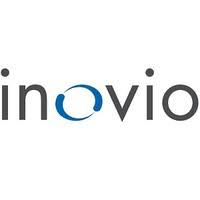 Inovio Pharmaceuticals, Inc., a late-stage biotechnology company, focuses on the discovery, development, and commercialization of DNA-based immunotherapies and vaccines to prevent and treat cancers and infectious diseases.
Inovio Pharmaceuticals is one of several companies trying to develop a vaccine and/or a treatment for COVID-19. Inovio Pharmaceuticals' candidate is INO-4800. Preclinical testing was performed in late Jan and Feb and company begin clinical trials in April. Inovio said it expects to have the first results from the trial in the Fall. But Andrew Left of Citron Research, isn't buying what Inovio Pharmaceuticals is selling.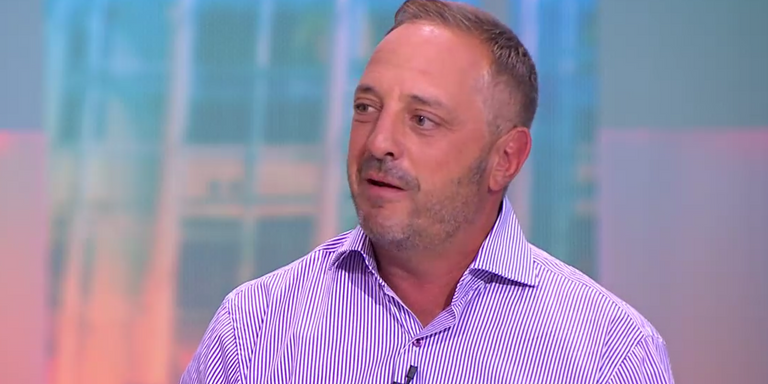 If you don't remember, Andrew made headlines some months ago saying Peloton is heading to $5 by the end of 2020 unless Peloton invents a piece of equipment that works out for you. Andrew's thesis was Peloton's enterprise valuation didn't make sense compared to Planet Fitness and Fitbit. But then COVID-19 kicked into full gear and now Peloton's stock price is close to $70 now.
About five months ago, Andrew stated the SEC should immediately halt Inovio's stock and investigate the ludicrous and dangerous claim that they designed a vaccine in 3 hours and slapped a $2 target on the company. And it appears Andrew isn't alone as 25% of the shares outstanding are short. Now the Andrew is getting support from the Robinhood millennials.
Because of COVID-19, there hasn't been a hotter industry of late than vaccine developers. Few have delivered more impressive returns than Inovio Pharmaceuticals (NASDAQ:INO), which is up more than 600% year to date, as of this past weekend. Unfortunately, this hot stock brings little substance to the table for shareholders.

On a more company-specific level, Inovio has little to show for itself after more than 40 years. Despite reporting positive early stage clinical data on INO-4800, its COVID-19 vaccine candidate, the company still doesn't have a U.S. Food and Drug Administration approval under its belt, and its primary means of raising capital has been through share issuances. A 43-million-share at-the-market offering earlier this year served to line the company's coffers at the expense of shareholders.

Over the past 30 days, no company has been sold out of Robinhood investors' portfolios more than Inovio Pharmaceuticals. Even short-term traders appear to be catching on to Inovio's long history of failing to produce.
Source
In June, the U.S. government selected several companies to participate in their Warp Speed Program, designed to expediate the development of COVID-19 vaccine. But Inovio wasn't one of the companies selected.
Also, Inovio recently released their Phase 1 results, but the data was unclear how effective the vaccine was. As a result, the stock was downgraded.
On Friday, I noticed usual options activity in Inovio. The Smart Money bought close to 11,000 put options at the $15 strike price that expire this coming Friday.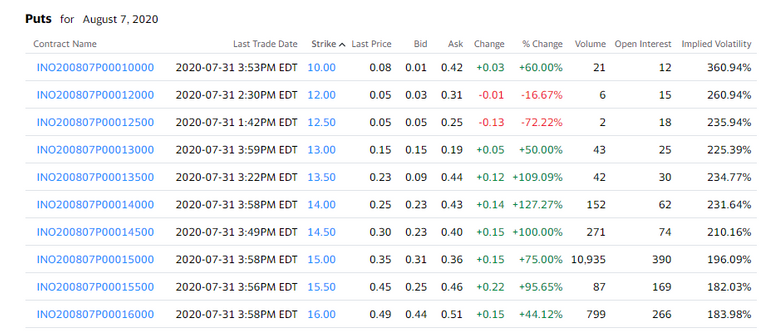 On Monday, I will probably jump in with the Smart Money by buying a bear call credit spread.
This post is my personal opinion. I'm not a financial advisor, this isn't financial advise. Do your own research before making investment decisions.

Posted Using LeoFinance