Why Did Rocket Companies Moon and Crash Land Within A 24 Hr Period???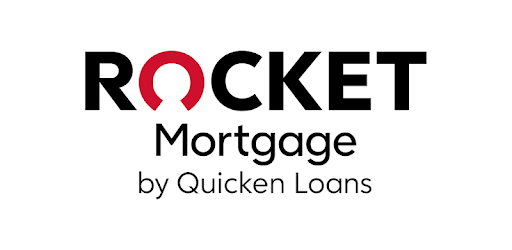 Rocket Companies is a Detroit-based holding company consisting of personal finance and consumer service brands including Rocket Mortgage, Rocket Homes, Rocket Loans, Rocket Auto, Rock Central, Amrock, Core Digital Media, Rock Connections, Lendesk and Edison Financial.
Rocket Companies just had a great quarterly earnings report. For the fourth quarter, revenue and profits were both up over 100%. The results were so good, the company dished out a special dividend. Yet, at the time, the stock price barely moved. You see, 40% of the shares are being shorted. You see the Smart Money is trying to shake out the paper hands, so they can become the diamond hands.
To help the cause of the Smart Money, JP Morgan even gave the company a double downgrade once upon a time. And to add insult to injury there was a share lock up expiration period that also took place.
But the WallStreetBets crew wasn't trying to hear it. The Reddit community started rallying the troops this past Money with massive out of the money calls being bought.
Video Source: https://www.youtube.com/c/YahooFinance/videos
Rocket Companies (NYSE:RKT) plunged 33% on Wednesday after analysts warned that the stock had come too far, too fast.

Rocket's share price surged more than 70% on Tuesday in what appeared to be another Reddit-fueled short squeeze. Yet late last night, RBC Capital analyst Daniel Perlin cut his rating on Rocket's stock from outperform to sector perform and reiterated his $30 price forecast. That was 28% below where Rocket's stock closed yesterday.

Perlin argued that the risk-to-reward potential for investors was "now more balanced, if not skewed to the downside" following the stock's rapid ascent.

Many traders apparently took these analysts' comments as a reason to sell their shares today.
Source
But the companies isn't just a mortgage origination company, they are a tech company that data mines information on their customers and able to offer them other type of loans...just at the right time.
I think Rocket has a great future and this is one company to keep on your watch list. If the gap is filled, could be a nice entry to go long.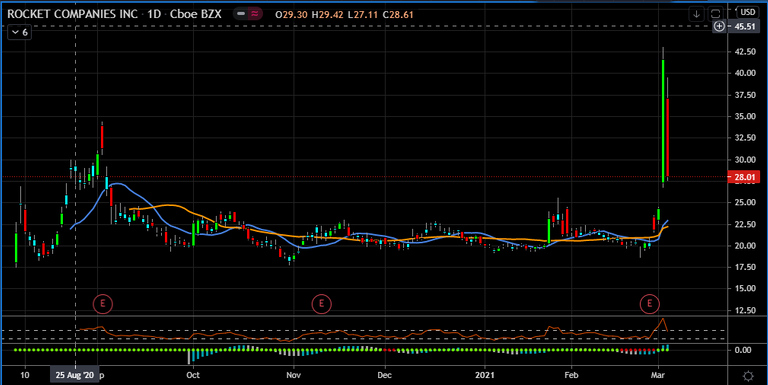 This post is my personal opinion. I'm not a financial advisor, this isn't financial advise. Do your own research before making investment decisions.
Posted Using LeoFinance Beta
---
---