The day before yesterday @steem.leo announced new changes in Hivestats.io, and today I discovered a new tab Analytics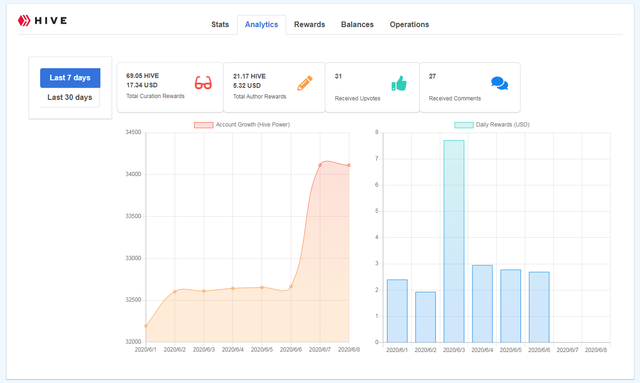 Maybe this function was a night before? and I just didn't notice her? In any case, I like the development of leofinance.io and am their regular reader.
Wish you all the best!

You Can Follow Me Here:
➡️ Twitter: https://twitter.com/bitinvest_news