Most people think of the Caribbean when they think of buccaneering pirates, but in reality pirates have been a plague upon civilization for more than 500 years. The threat continues to this day in certain corners of the world.
Jolly Roger is the traditional English name for the flags flown to identify a pirate ship about to attack, during the early 18th century (the later part of the Golden Age of Piracy).
The flag most commonly identified as the Jolly Roger today, the skull and crossbones symbol on a black flag - most often, depicted with the crossed bones below the mandible (if present), was used during the 1710s by a number of pirate captains. It went on to become the most commonly used pirate flag during the 1720s, although other designs were also in use.
Flying a Jolly Roger was a reliable way of proving oneself a pirate. Just possessing or using a Jolly Roger was considered proof that one was a criminal pirate rather than something more legitimate; only a pirate would dare fly the Jolly Roger, as he was already under threat of execution.
Jolly Roger, 2.5 troy ounces, .999 FS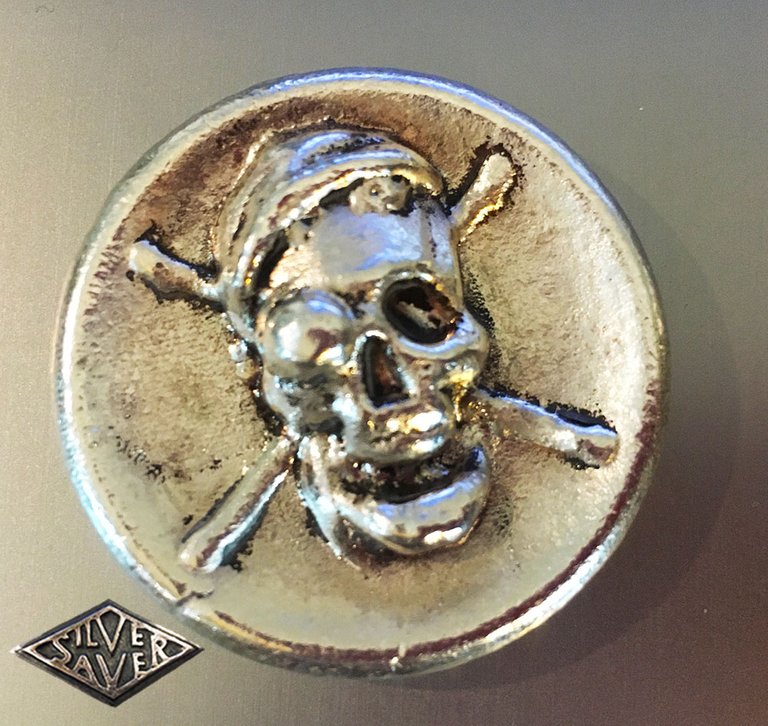 ---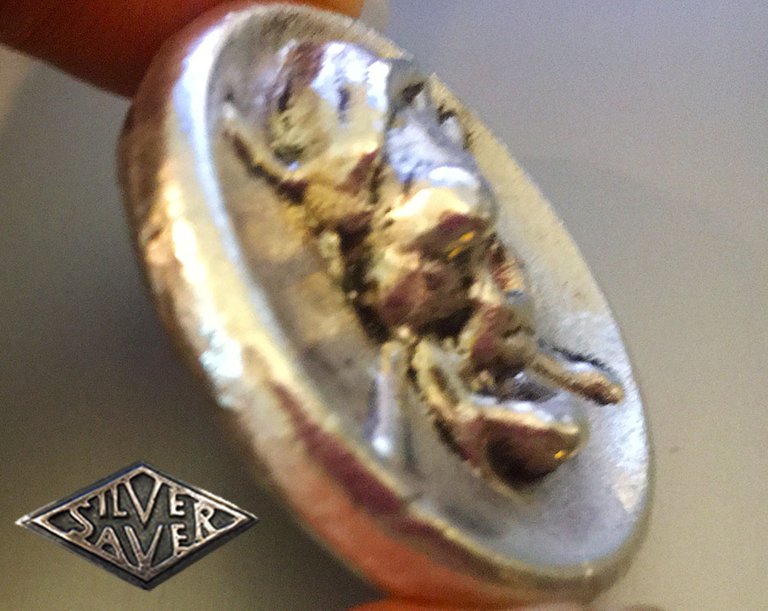 ---
This was the first work of MrZeke. It is unmarked.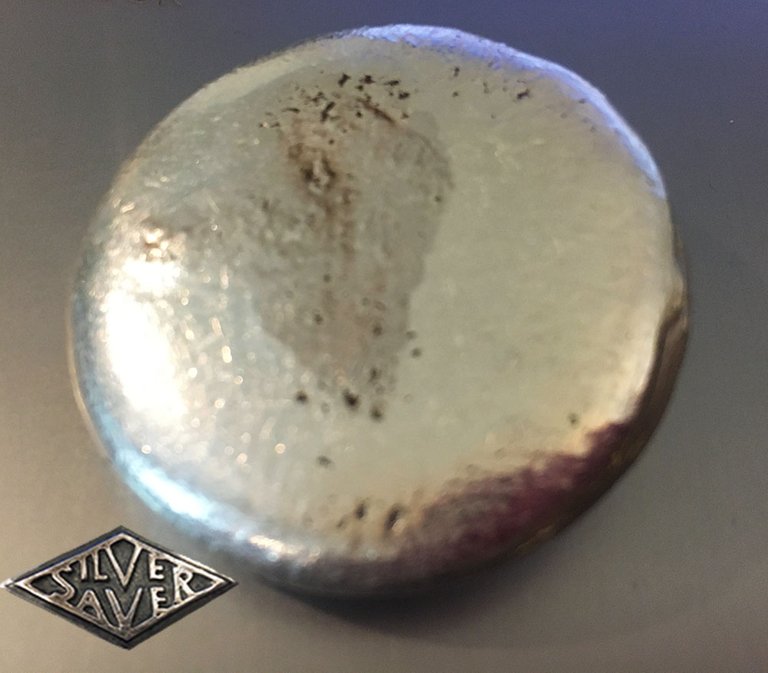 ---
Sources:
,

#piratesunday was initiated by @stokjockey. It is one of the favorites in the #silvergoldstackers community!
Anyone may use the tag and you are certainly encouraged to do so. Write anything pirate-themed related or not, just use the tag, and join in!
---
😍#ilikeitalot!!! 😍

All photos, gif and videos were taken by me using my iPhone6 unless specified otherwise.
Make it an awesome day!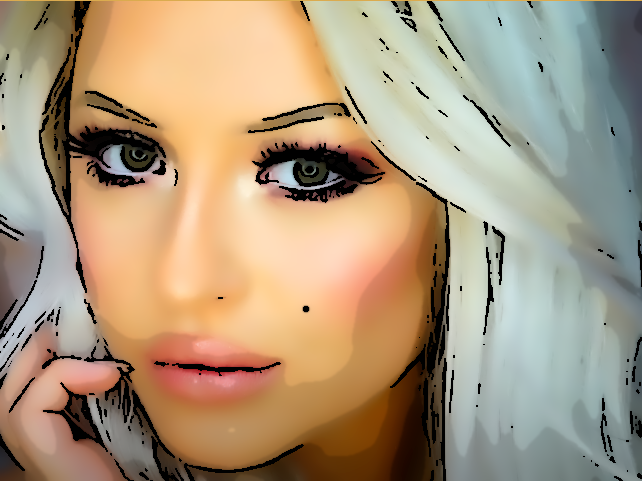 Thank you for stopping by to view this article.
I post an article daily, and I hope to see you again soon!
Hugs and Kisses 🤗💕💋!!!!
---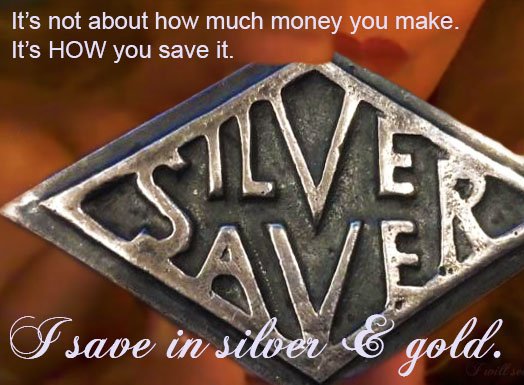 ---

---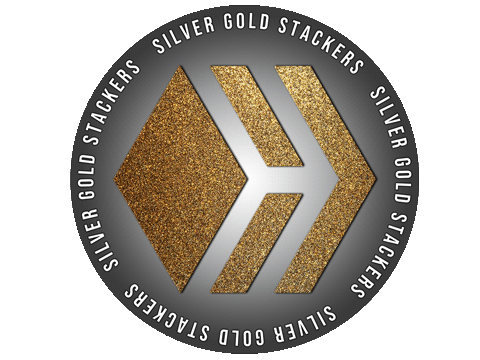 ---
#TeamUSA is a growing community of quality-content people from the United States or those living here. Check us out on Discord!

---
The Alliance

---
and My California.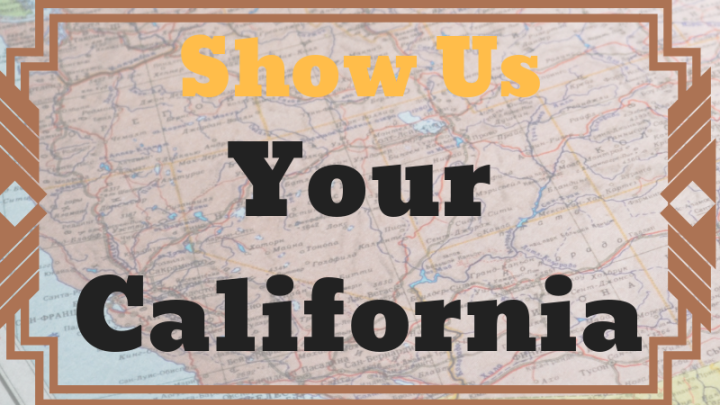 ---

Project Designer: @arcange Web Designer: @techybear Graphic Designer: @captaink


Would you like to support The Ladies of Hive Community? Consider giving a delegation!
25 HP - 50 HP - 100 HP - 150 HP - 200 HP - 500 HP - 1000 HP - 5000 HP

Posted Using [LeoFinance Beta](https://leofinance.io/hive-167922/@silversaver888/hand-poured-silver-part-20)