Hello Hivers and Splinterlands gamers!
Thank you to the organizers of this fun challenge: @splinterlands and @carrieallen, and those who have been helping in the curation of articles! KUDOS to all of you.
* * * * * * * * * *
The Featured Monster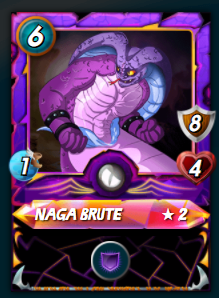 This week's featured Monster is the Common NAGA BRUTE from the Dragon Splinter.
It comes with a Void Armor ability. Magic Monsters attacks hit the Monster's armor first before its Health.
It has zero Attack, a Speed of 1, 8 Armors, and Health of 4.

The Ruleset
1. Healed Out - All healing abilities are removed from all Monsters and Summoners.
2. Broken Arrows - Range attack Monsters may not be used in battle.

The Strategy
1. The ruleset precludes the use of Range attack Monsters. The opponent will most likely field Magic attack monsters at the back positions. Utilizing the NAGA BRUTE is appropriate for this battle.
2. Field good tanks in the succeeding positions.
3. Winning strategy: The strength of the team matters.

The Line Up
Click the photo to watch the battle.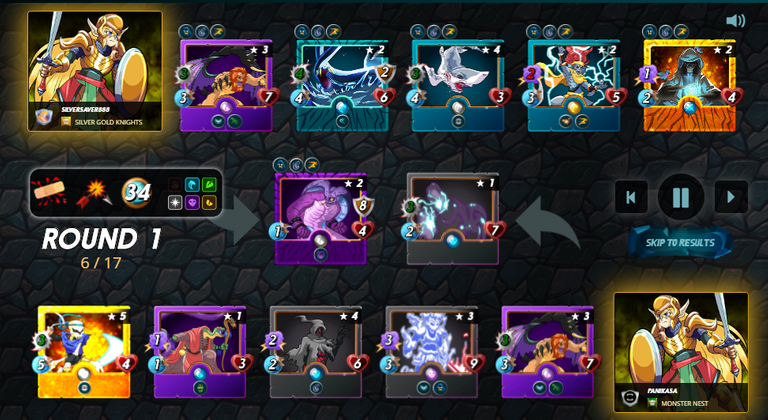 Summoner: Daria Dragonscale- gives additional +1 Melee attack to friendly monster
1. Theme Monster: NAGA BRUTE: Void Armor- has a Speed of 1, an Armor of 8, and a Health of 4. Magic attacks hits the armor of this Monster first before hitting its health with the Void Armor.
2.Manticore: Flying, Reach, Thorns- has 2 +1 Melee attack, Speed of 3, Health of 7. This Monster has increase chance of evading attacks from Melee or Range monsters. It has the Reach ability that allows it to attack when at the second position. I always use Manticore in the second position, also great as a tank.
3. Serpent of Eld: Dodge - has 3 +1 Melee attack, Speed of 4, an Armor of 2, and a Health of 6. It has the Dodge giving it increase ability to evade Melee or Range attacks.
4. Sabre Shark: Sneak - has 2 +1 Melee attack, Speed of 4, and Health of 3. It tragets the last enemy in the team.
5. Ruler of the Sea: Blast, Swiftness - Melee attack of 3, a Speed of 3, and a Health of 5. The Blast ability allows the Monster to do additional damage to the target Monster. This is a useful ability! It also has the Swiftness ability that gives all friendly Monster increased Speed.
6. Elven Mystic - has a Melee attack of 1, a Speed of 2, and a Heath of 4.

The Battle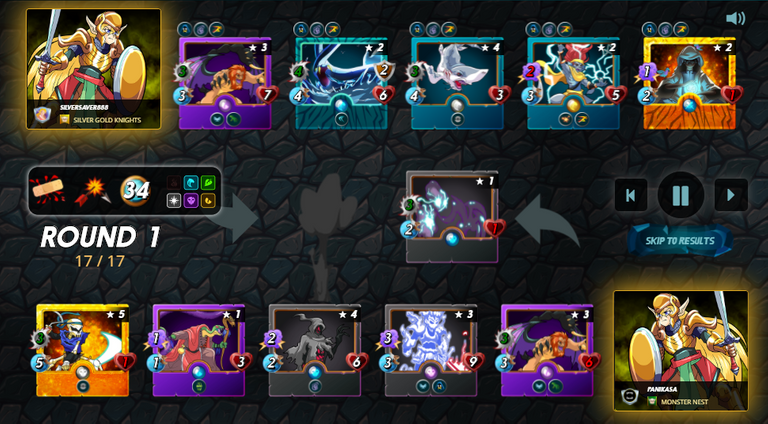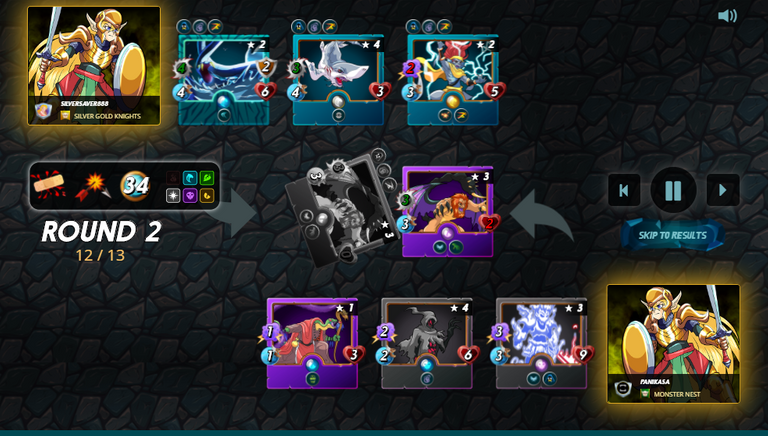 ---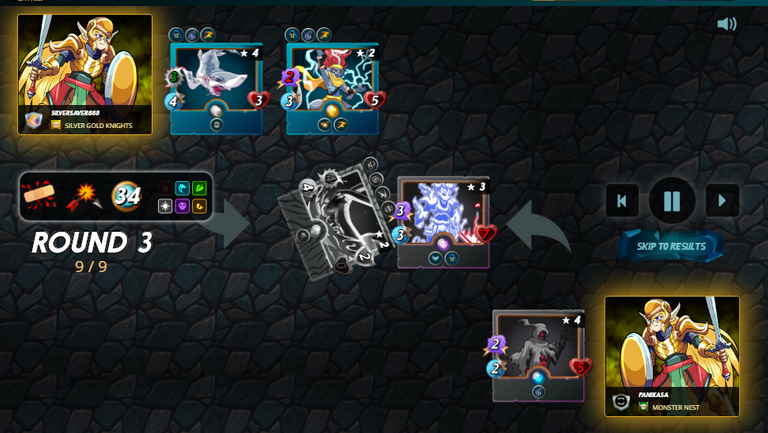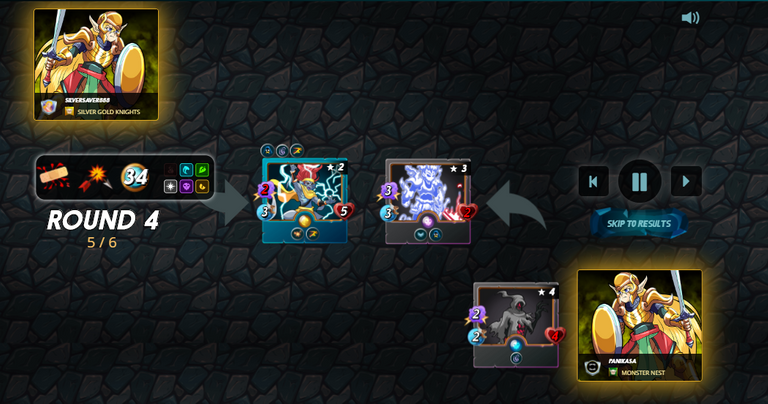 <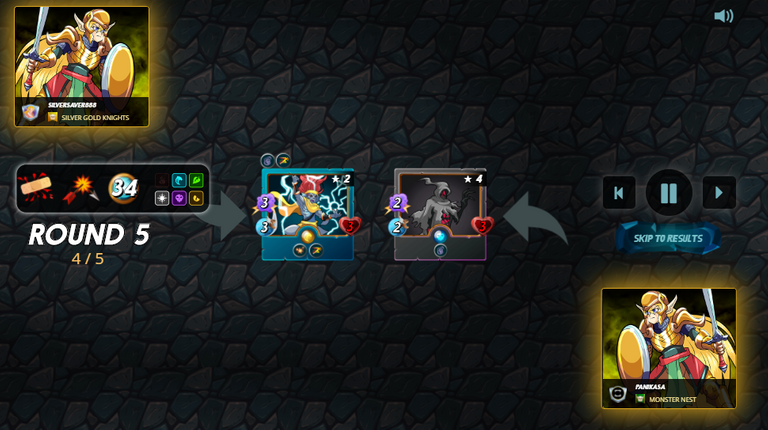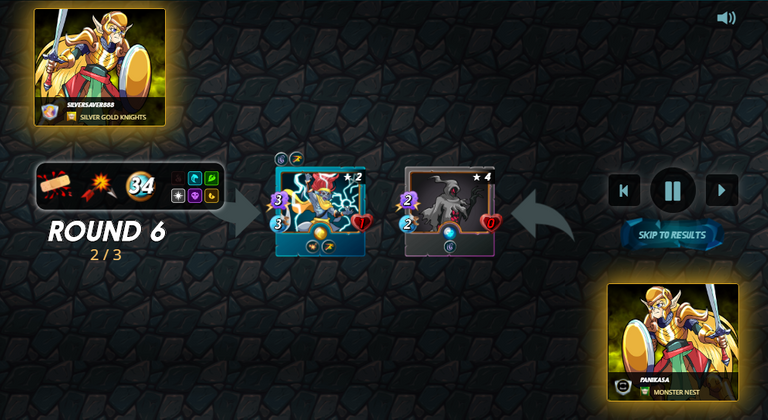 ---

The Battle Result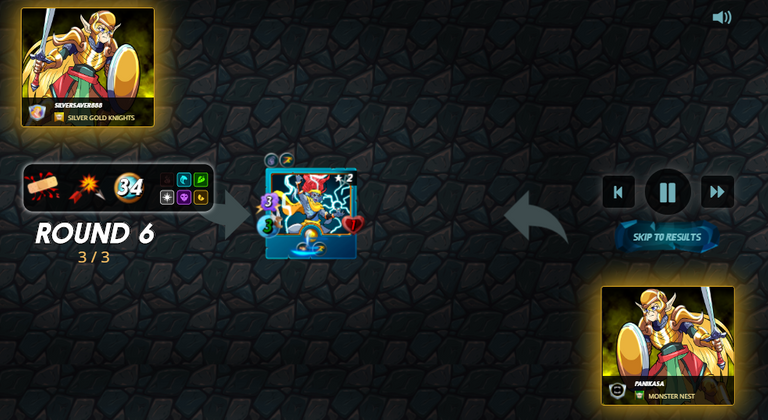 This is the longest battle I have ever fought. My opponent had over 150 points ahead of me.
I knew that my strategy would work, and it did!
It was a hard win, but... the enemy monsters were obliterated.

There you have it Splinterlands! I hope you enjoyed the battle above!
In your comments below, please feel free to let me know if you have any other suggested card positioning or drop me a tip or two that could help me and others play the game better.
I want to thank @aggroed and @yabapmatt for creating such a fantastic game and another good way to build a bit of NFTs. Keep it coming!!!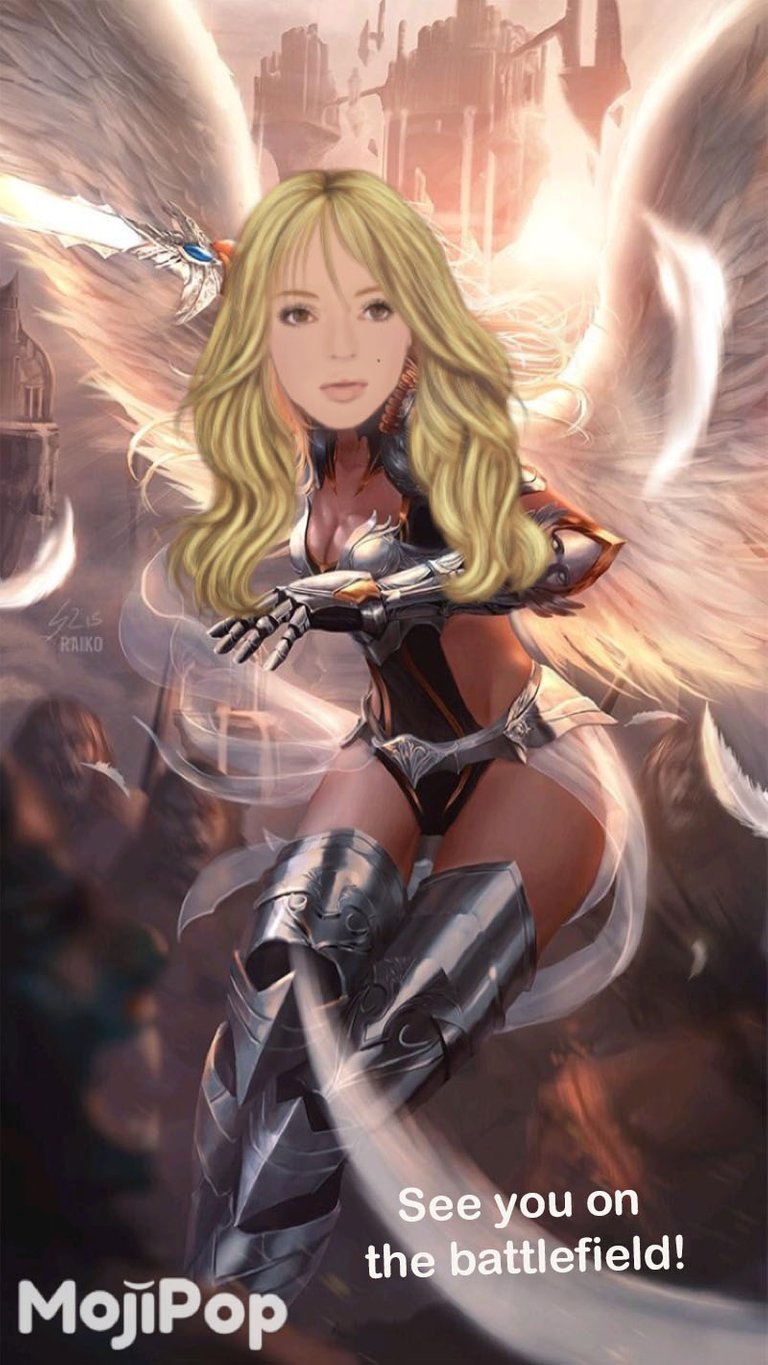 I am especially grateful to @carrieallen whose comments have been a source of encouragement for me. To @ashikstd and to @grapthar, who like @carrieallen, curate Battle Challenges.
Thanks also to @stokjockey, @senstless, @welshstacker, @monsterjamgold, @clove71, @mattclarke, @cryptoFrancois, @grapthar, @jonnyla08, and @anouk.nox.spt for the continued help and assistance, and for all Splinterlands gamers who regularly post articles.
I have a passion for stacking silver & gold, home-cooking and travel. I also love the game of Splinterlands! Follow me my journey.
Thank you for viewing this article.
I will see you again soon!
@silversaver888
Hugs and Kisses 🤗💕💋!
---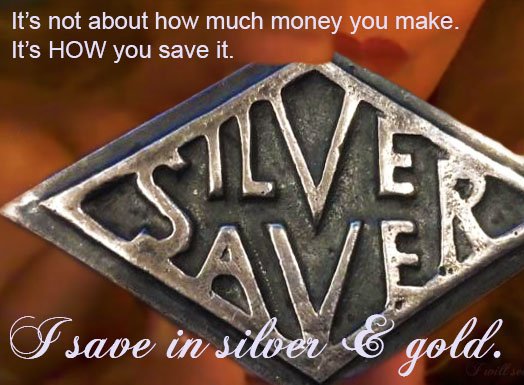 ---

---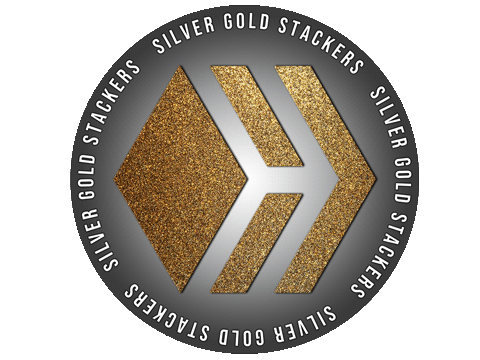 ---
#TeamUSA is a growing community of quality-content people from the United States or those living here. Check us out on Discord!

---

---
GET IN THE GAME!!!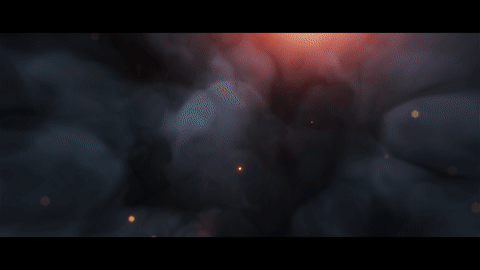 GIF Source
---
Posted Using [LeoFinance Beta](https://leofinance.io/hive-167922/@silversaver888/sharing-a-battle-using-naga-brute)