There are no wise young fellas either, not enough yet anyway.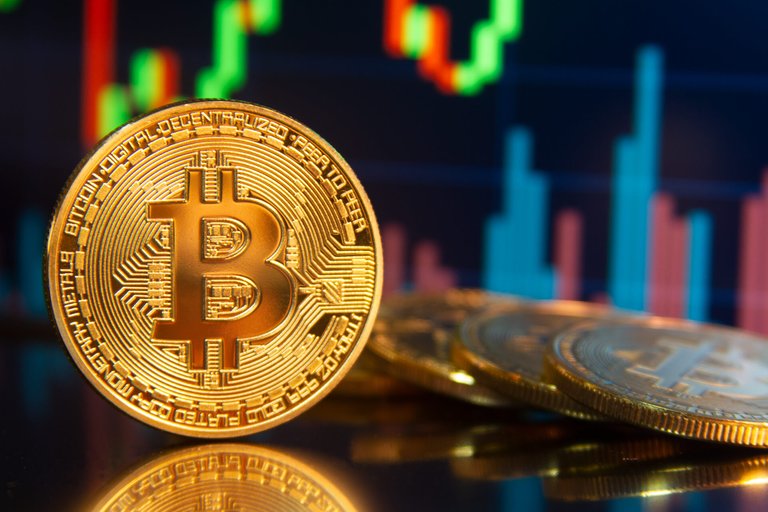 Source
---
Recently I have been known to spark quite the controversy for speaking out on "taboo" topics, at least in blockchain terms. So why not write some more eh! But I have a feeling this will be a more popular controversy, among the crypto folks it should be.
Let's test my theory then : There are no wise old men, there are no wise young fellas either.
I have this long running debate with dada on whether the so called wise old men exists. And people like Peter Schiff, Warren Buffet, Bill Gates....who are apparently supposed to be THE OG wise old men in terms of finance, continues to let me down.
What exactly is money...What is it that gives something value? I am no financial expert, nor do I have any speak-able amount of background education in finance. I talk entirely from a common sense point of view. So pardon the mistakes I may make.
So back to money and value. What gives value to something?
There are certain things that have intrinsic value...for example water. Food. Oxygen...there's no need for consumers to dictate whether it has uses or not. These are intrinsically "valuable," aka has its uses! ;)
Currency comes close to being something to have an intrinsic value, in the sense that by default it has uses. Could be the USD, AUD, GBP, BDT. CNY....currency of every country does have uses by default. So they come very close to having "intrinsic" value, but not quite.
So the second type of value is acquired value (I'm just coming up with the terms on the go...these are no textbook or official terms) where the consumers "give" or are made to give value to certain things and a large population agrees to it having that specified value. Currency started out in this category and has received such extensive acceptance worldwide that it has reached to "almost" having intrinsic value. But we must not forget that this value is dictated by the consumers...so it can not be intrinsic.
Now, what is money/currency? These are basically pieces of paper (and now collection of digital data with the advent of online banking) that was brought in place to replace the barter system. Period. THAT'S IT! Literally, that's it. NO IF BUT OR COCONUT! Period.
So if a noob like me gets it, you're gonna tell me the likes of Bill Gates and Warren Buffet et al don't?!
What takes them to the position to dictate where people put their faith in? What allows them to decide what is real money? Hate me for saying this or not, I don't care...but the bill gates and the warren buffets are the Voldemorts of the society. And the voldemorts never win! The final Avada Kedavra always backfires, as did the first one.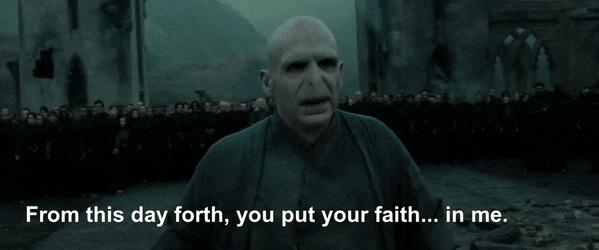 Voldy thought harry was dead, he at least had a point! Jeez! But for all that concerns us, the graying hair of Bill Gate's head could be used as money if people decided to give it value!
So something that the consumers decided to have a value worth above $50k from a mere cent at its inception....calling it "not real money" isn't very wise is it! So either the OG Rich dudes are extreme propagandists, or they are simply not wise enough. You decide ;)
As for the "younger" (maybe in terms of age...maybe in terms of experience) dudes who start dumping the market every time bill gates farts, or pumping the market every elon musk tweets about doge....well where do you stand? You decide ;)
---
And lastly back to our debate, I concede Dada! There are no wise old men!

Posted Using LeoFinance Beta