Hi everyone,
My dCity experiment is running for twenty-four weeks, continuously growing my $10 initial investment.
The result of the last two weeks is not so great, as the value of my city was growing only by 454 SIM. The main reason is a more general drop in market price for most of the cards that I own (except for the Hotel cards), but this also gives opportunities in getting new properties at a discounted price.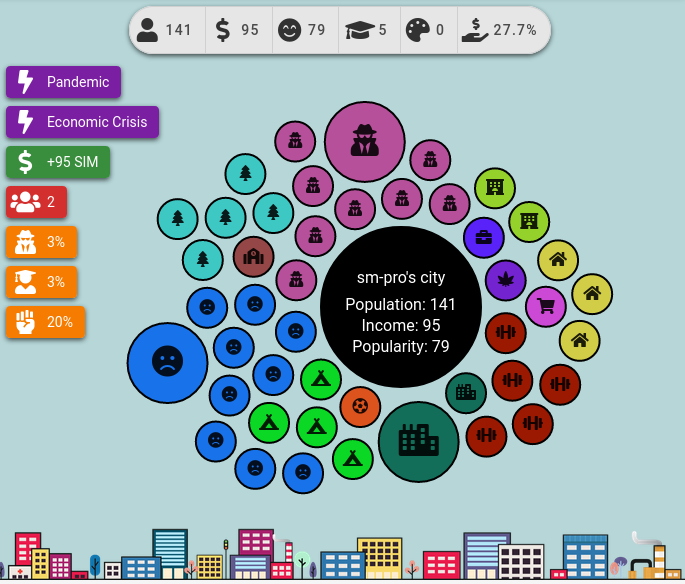 Looking on the changes from my last episode, my city has now a Weed Dispensary, and one additional Gym in an attempt to reduce criminality, and few more citizens (unfortunate, one more guy decided to break the law and turned in to a Criminal):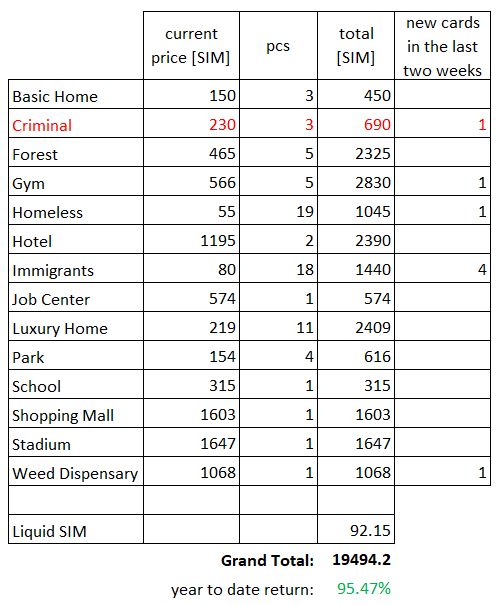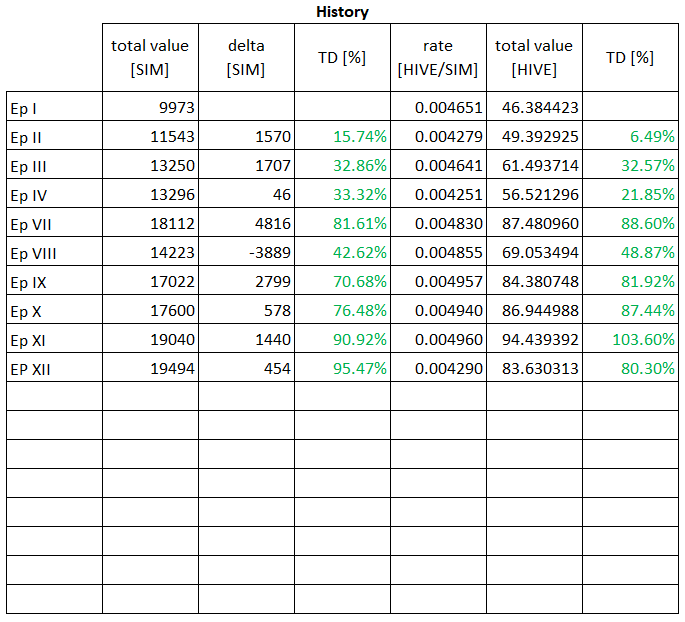 First priority for the two weeks is to fix this 20% criminality problem. I'm getting sick of loosing income due to this, and hopefully I can sell some of these Immigrants and Homeless cards that are piling up.
See you next time, hopefully with better results!
Posted Using LeoFinance Beta