Hi everyone,
The much waited announcement from LeoFinance was coming today, and I believe this has potential to become a game changer for HIVE.
I did not expected that the new project will be built on Binance Smart Chain, and I hoped that it will stay away from Ethereum. Now I have big hopes for both LEO and HIVE, as I can imagine that ProjectBlank can be the needed bridge between HIVE and the big community on Binance.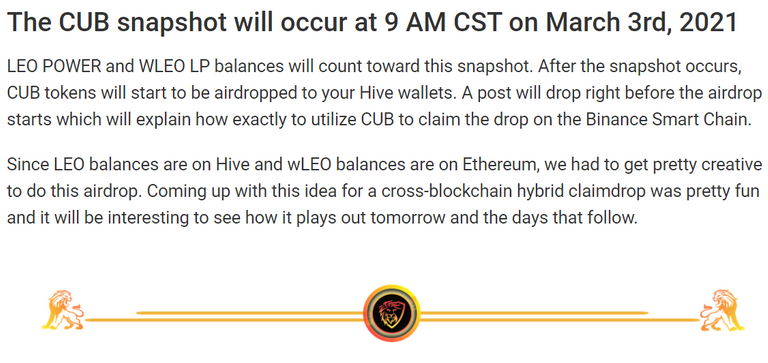 For me it was probably a perfect timing, as last week I managed to buy more LEO, and to reach already the level that I targeted for the end of the year.
The market is probably still digesting the news, but I can imagine that it can only go up.
Are you ready for the race?
Posted Using LeoFinance Beta