Hi everyone!
The last post of the year I want to be a review of my 2020 in the crypto world, and it is not a coincidence that this post is published on LeoFinance.
I started the year with a portfolio of about 3.88k EUR, all concentrated around the STEEM ecosystem. I was disappointed with what STEEM had become, and I was with little hope about a brighter future.
About March we had the STEEM hard-fork, and HIVE was created.
This was everything I dreamed of; a social network blockchain, built and maintained by the community. This was a true revolution, democratizing the blockchain, and making possible everything we have today!
I jumped immediately on HIVE, and dropped all my STEEM already in April, May and June.
Oh boy, such a great decision!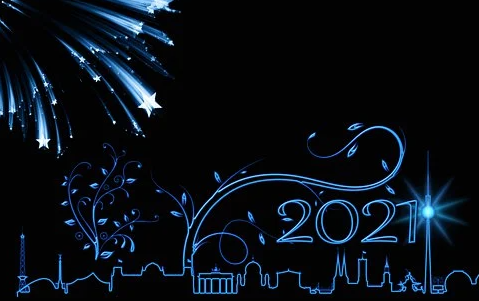 Looking back to 2020, I didn't made any trades between fiat money and crypto, and therefore no fresh investments in crypto. Still I managed to close the year with a portfolio of about 7.74k EUR, much better positioned than it was a year ago...
Overall this means a growth of 99.48%. And if I may add all the fun we had together, I can only say that this was an amazing year!
Looking forward to 2021, my plan is to be more present on HIVE and LEO, to increase my stake to 14k HIVE Power and 1000 LEO Power, to be more active on @actifit and reach 100 AFITX and 100k AFIT, to look for broader opportunities outside the HIVE ecosystem, and to have a portfolio of a minimum 10k EUR in crypto at the end of 2021. All this is doable, and I'm looking forward for stronger the friendships I made here, and to meet new people!
What about all of you? Did you made your plans for 2021? If yes, share your links in the comments and get my upvote and hopefully discover a new friend.
Whish you all a Happy New Year, full of opportunities and success!
PS: This post was triggered after I've seen a similar post from @trumpman. Sorry man, I even borrowed your picture!
Posted Using LeoFinance Beta