CVR Diary 5 Predicting the Most EPIC Haul EVER for me.
This might be the largest (and most lucrative) load I've ever had. It's grown in a short about of time. I'm probably going to have the largest amount of CVR Recyclables EVER!!!
Continue scrolling without reading to find out! Seriously, my images should tell the story also.
The back of muh car is almost full. I haven't condensed too much. Many of the cans are still tall and the plastic bottles are full of air. I don't care. Less is best. It all needs to be as easy as possible. Keep it simple, and as "hands off" as possible. Casually organizing as I go is good enough to help me move along later at the redemption center.



If my CRV pile was more dense, if the pile didn't smell bad and attract pests, I would wait longer to redeem.
Previous Booty
Previous post have some fun details that a new visitor might find interesting. The series names have evolved, but it's all the same.
Check the receipt details in my pervious CRV Diary posts here:
Whoa... It's gonna be hard to beat 22!!!
Twenty-two seems more epic, but let's not forget that the take-aways from above shouldn't be judged without also comparing the redemption values of all three... FOUR (scrap) items each time I visited. I'll save that for next time...
(Note to self: double check the tare consistency.)
Ultimate CRV Prediction
My prediction might be a little high. This large load was easy to come by. There were a few out-lier days where I stumbled upon post party and post holiday/events in my usual route.
My perspective might be a little bias because it was all easy to acquire. On one of my sorties, I discovered the aftermath of a concert's parking route. I filled up a trash bag retunred to the car, got another bag and headed back to the same spot. I couldn't cary enough. I left lots of items for the ol' school CVRers. I don't think they know about the concert of the return to parking rout that our street became.
Random Post BTS... IMHO: LeoFinance Front End Is Groovy!
This is my first post using Leo Finance front end. I like it so far. Looks good. I don't see a function to schedule posts, but I see a draft section. That makes me happy. I need to fill all draft post folders with massive amounts of unfinished posts and post series concepts.
Auto save is nice. Looks nice. Editing within a web browser is scary to me. LeoFinance front-end has a manual save button and Ctrl+S also saves also. All is fast too. (Faster than Ecency desktop.)
Recycling Center Quarks:
(Remember this from last post?)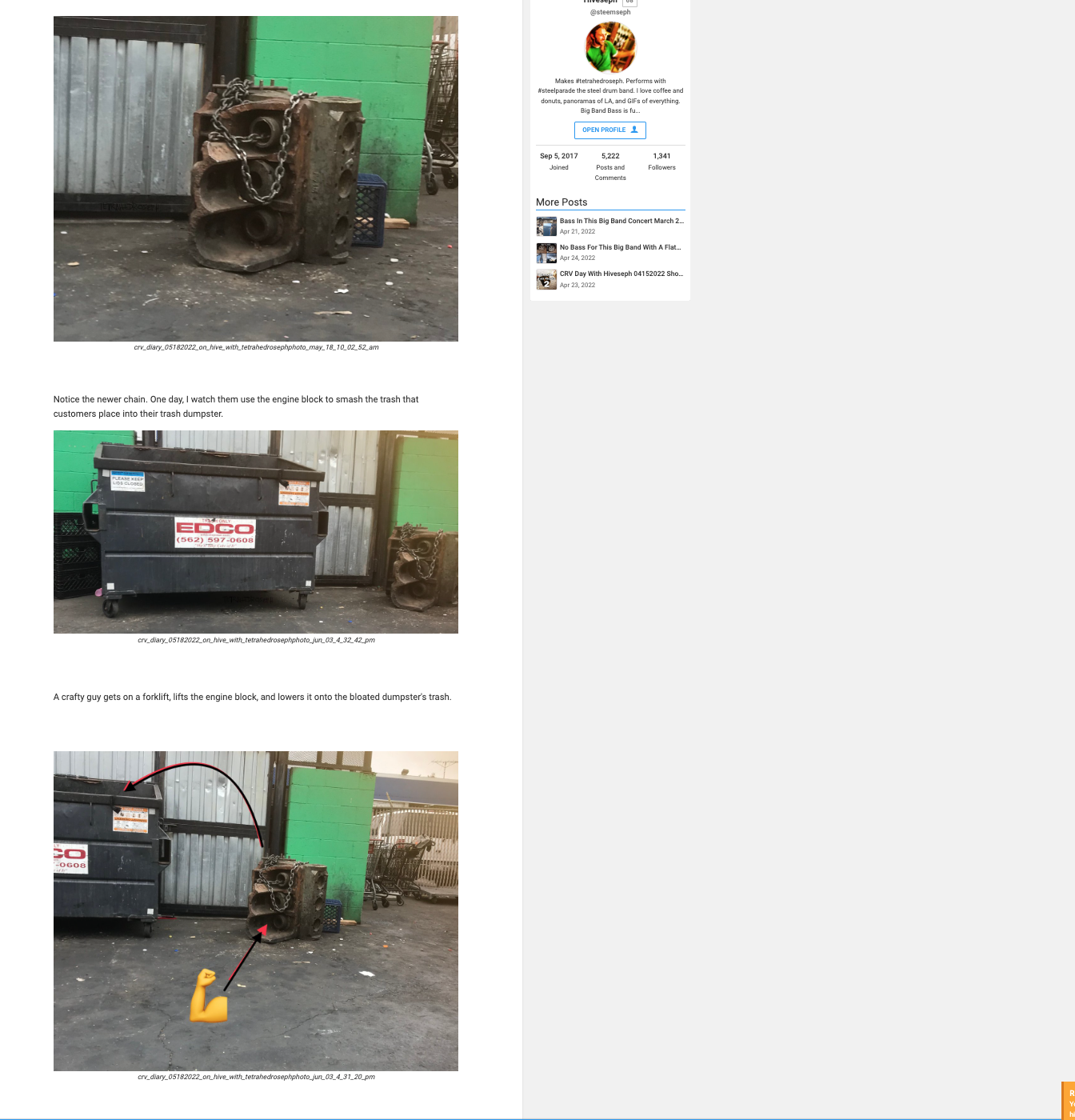 Old Engine Make Trash Get SMASH!
I got some close-ups of the engine. I was too shy, but I still got this...
Forklift and old engine in action!!!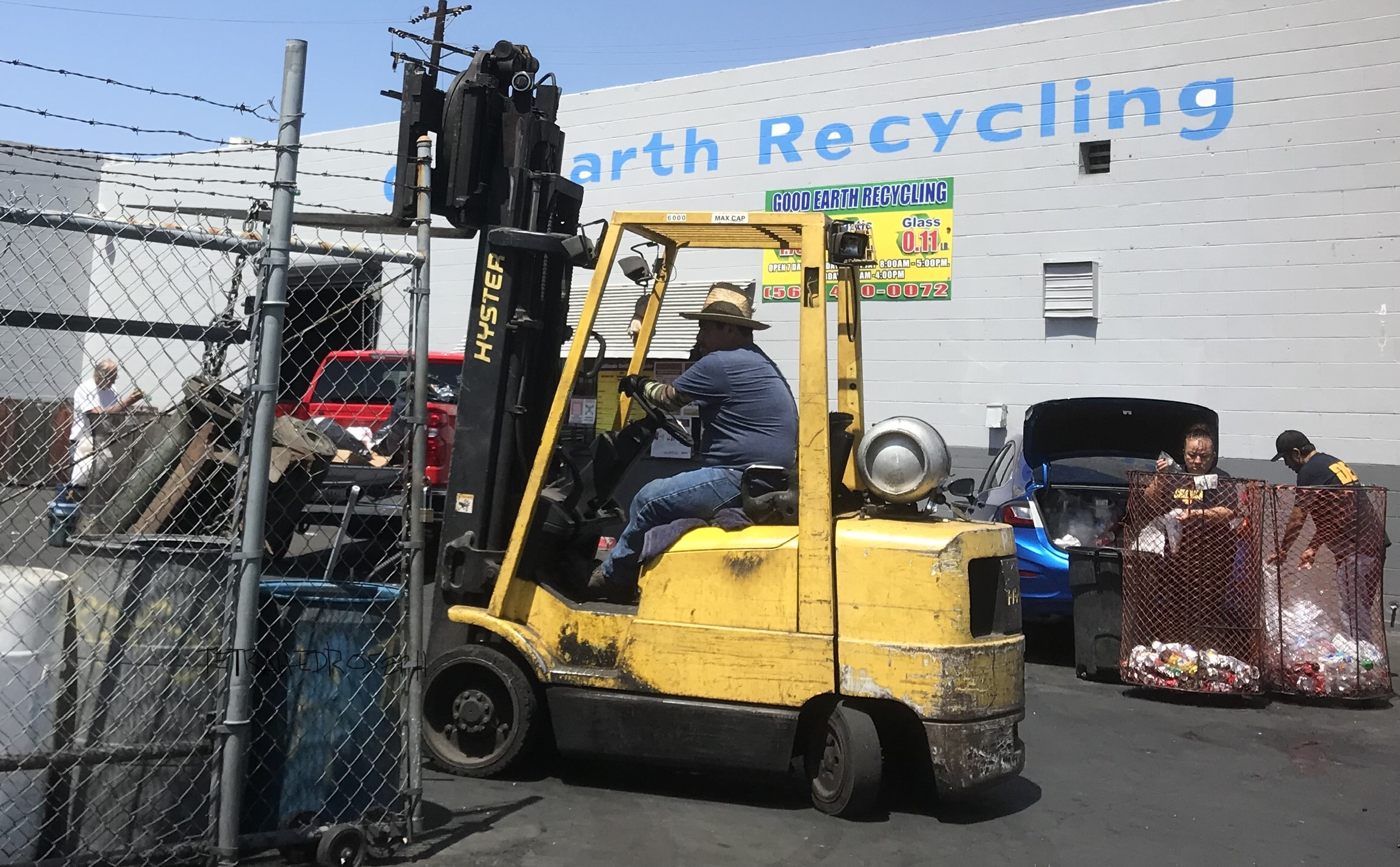 Action!

More action!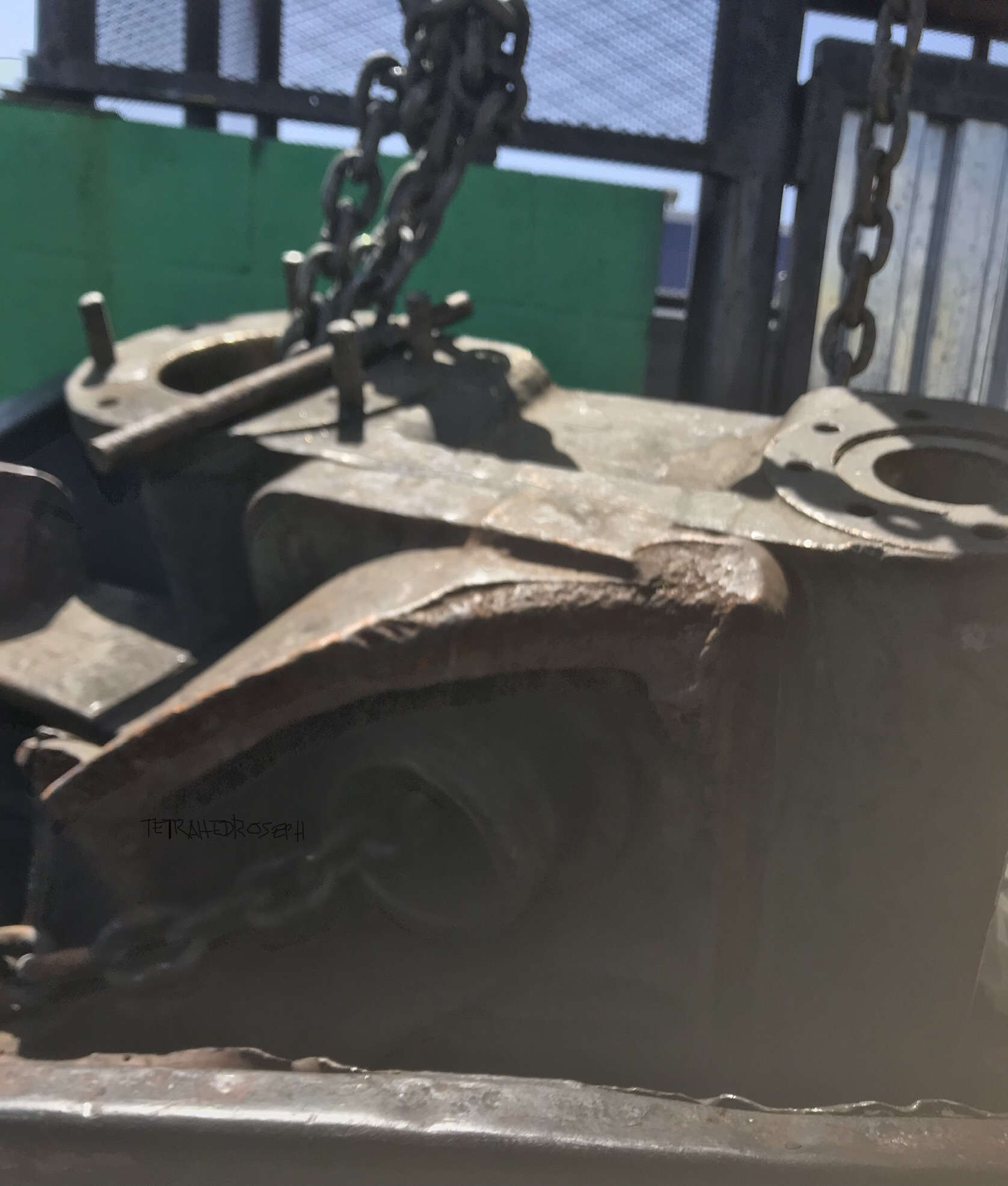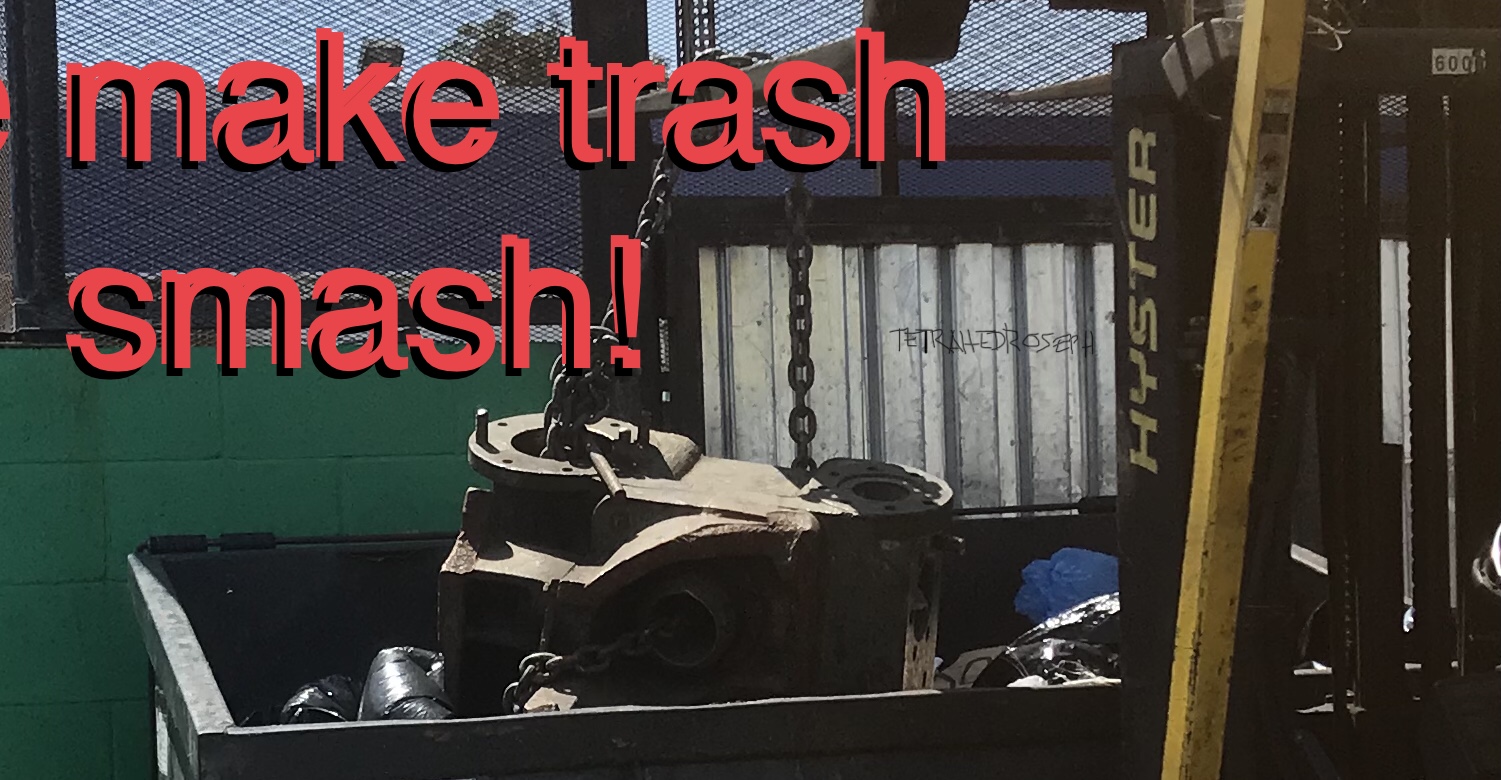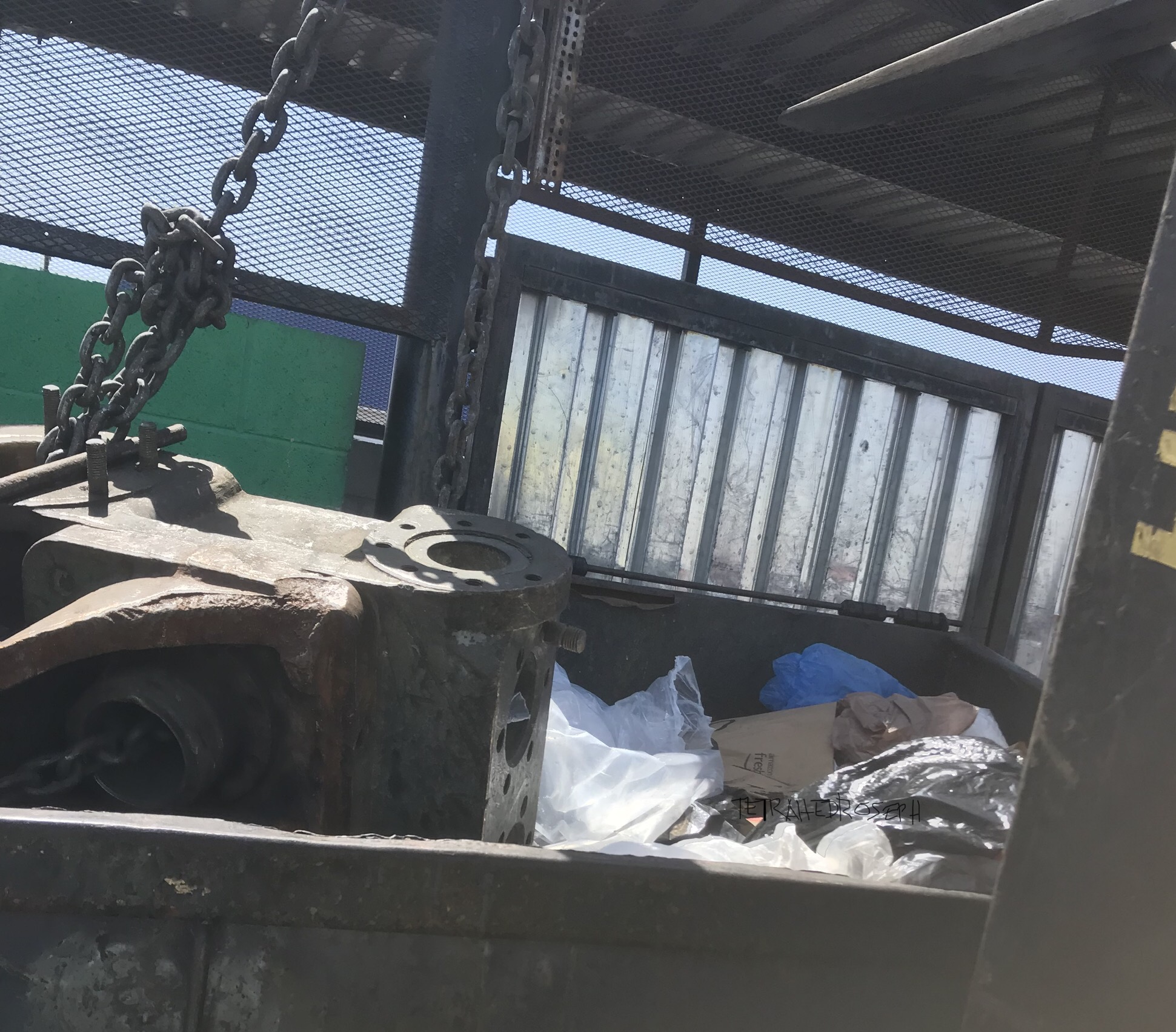 I can't get enough. Do you know what type of engine that was? LEAVE A COMMENT.
Before and Afters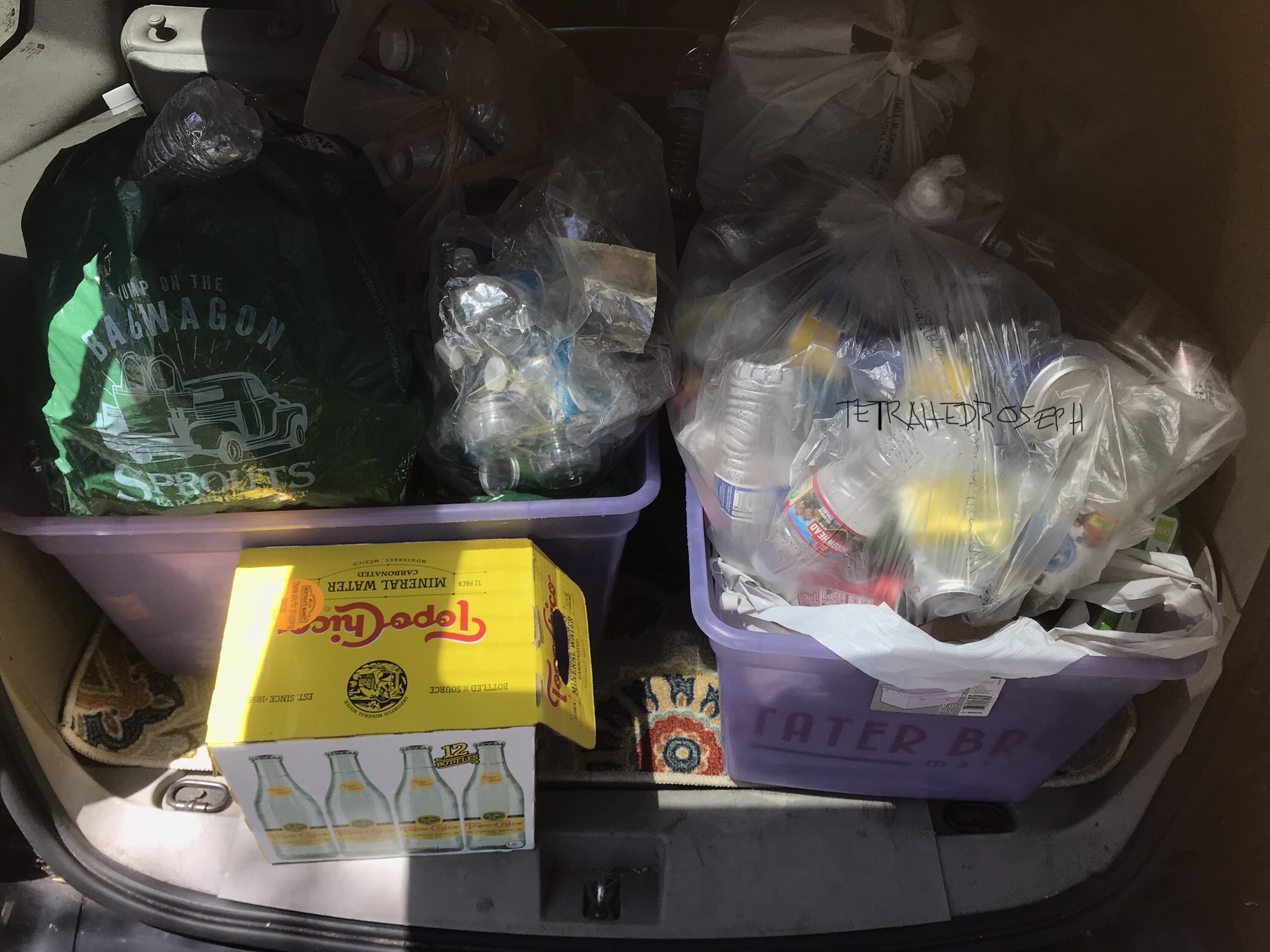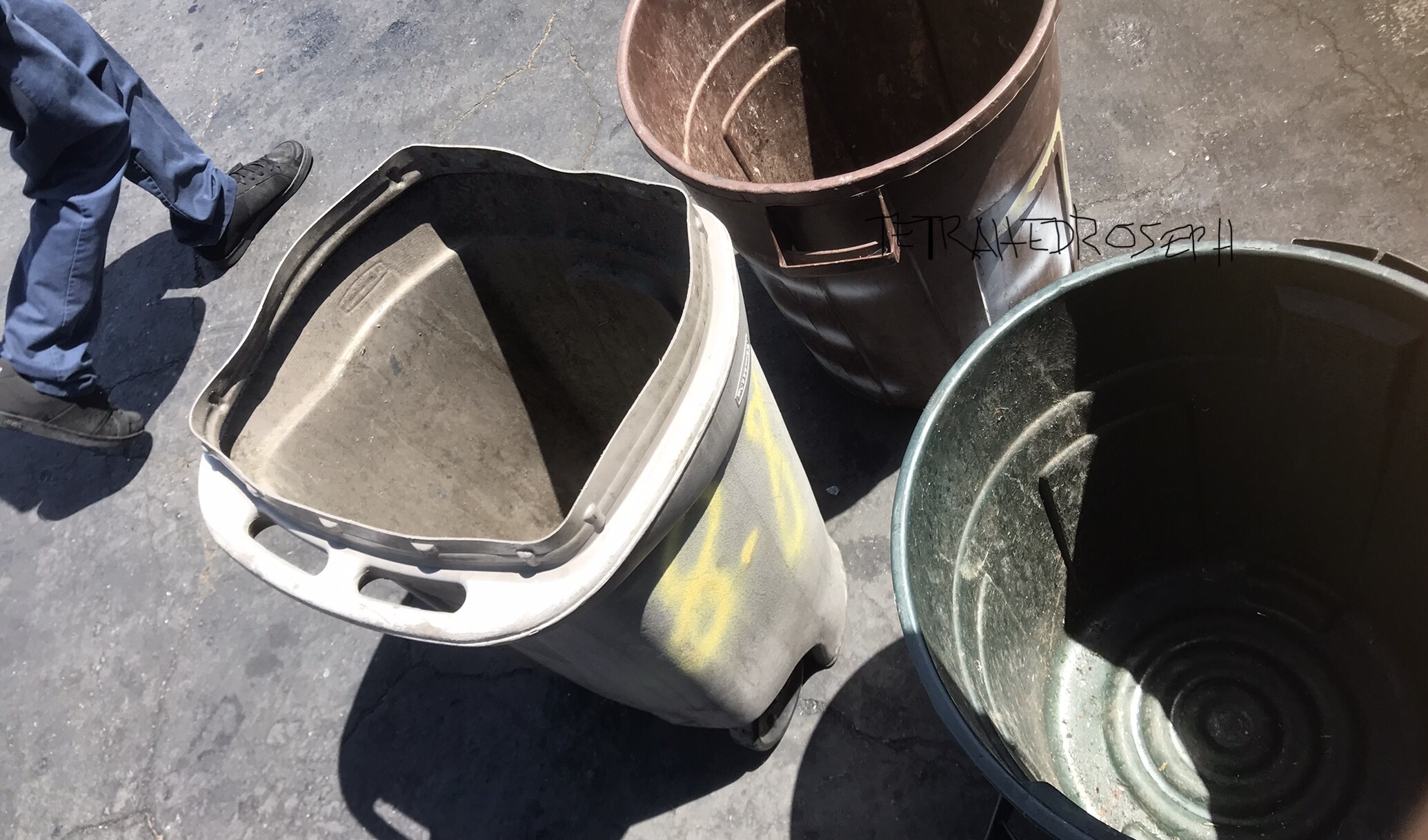 After I sorted all of it, I took this image.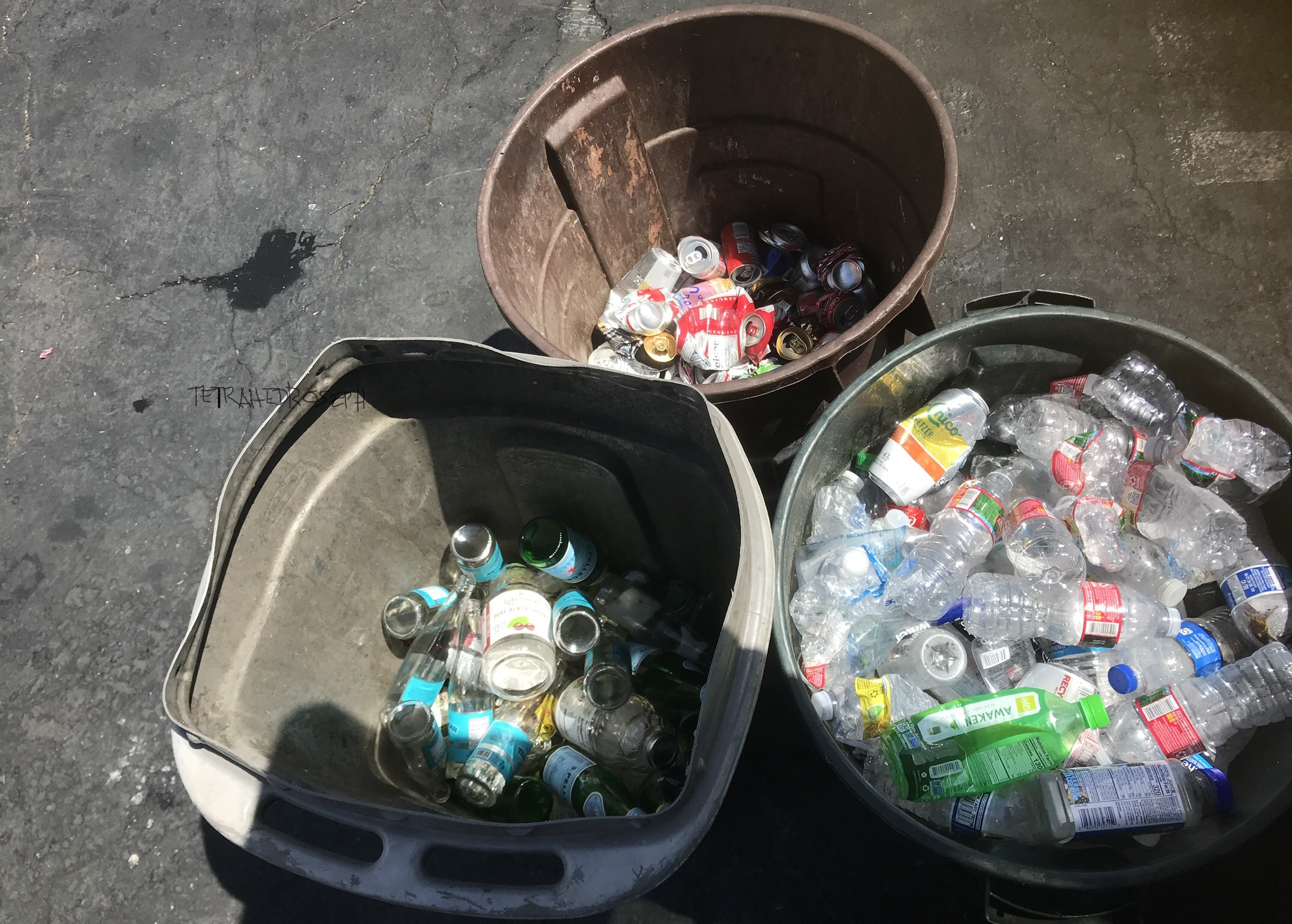 In total, 10% of all you see here might be from me and my household. Almost all of it is collected from work areas and exercise paths.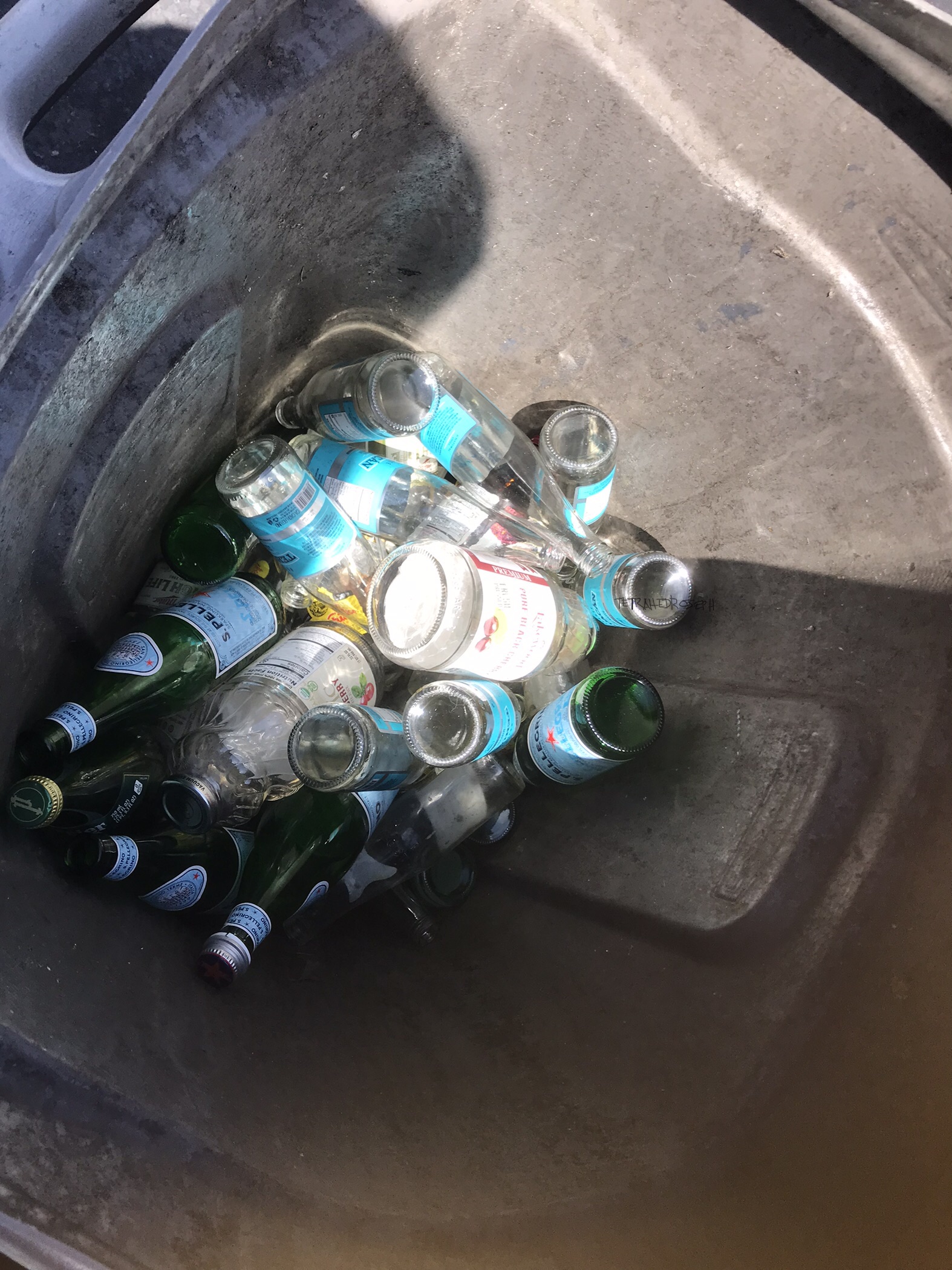 yuck...
After shot of the car.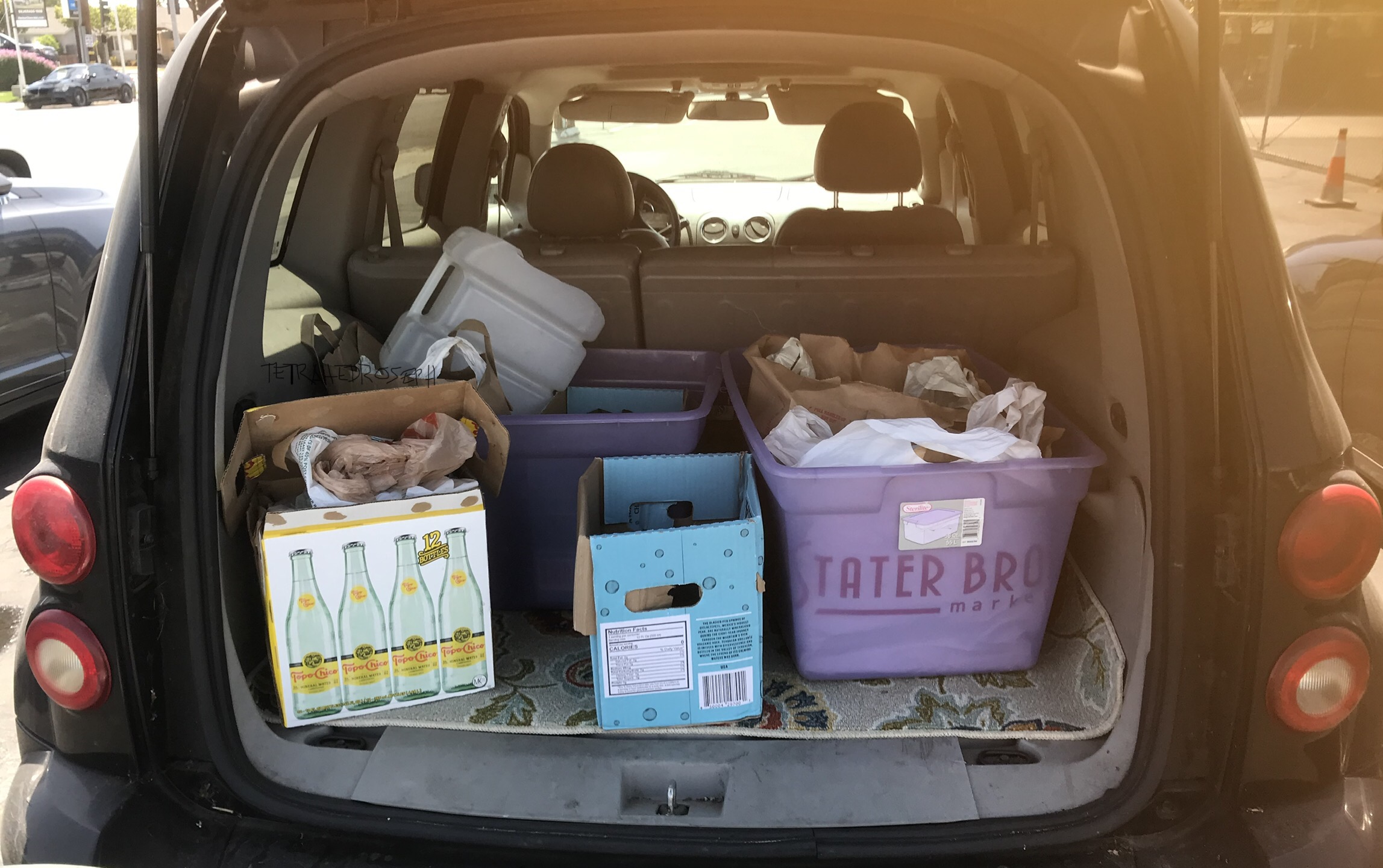 The Munnies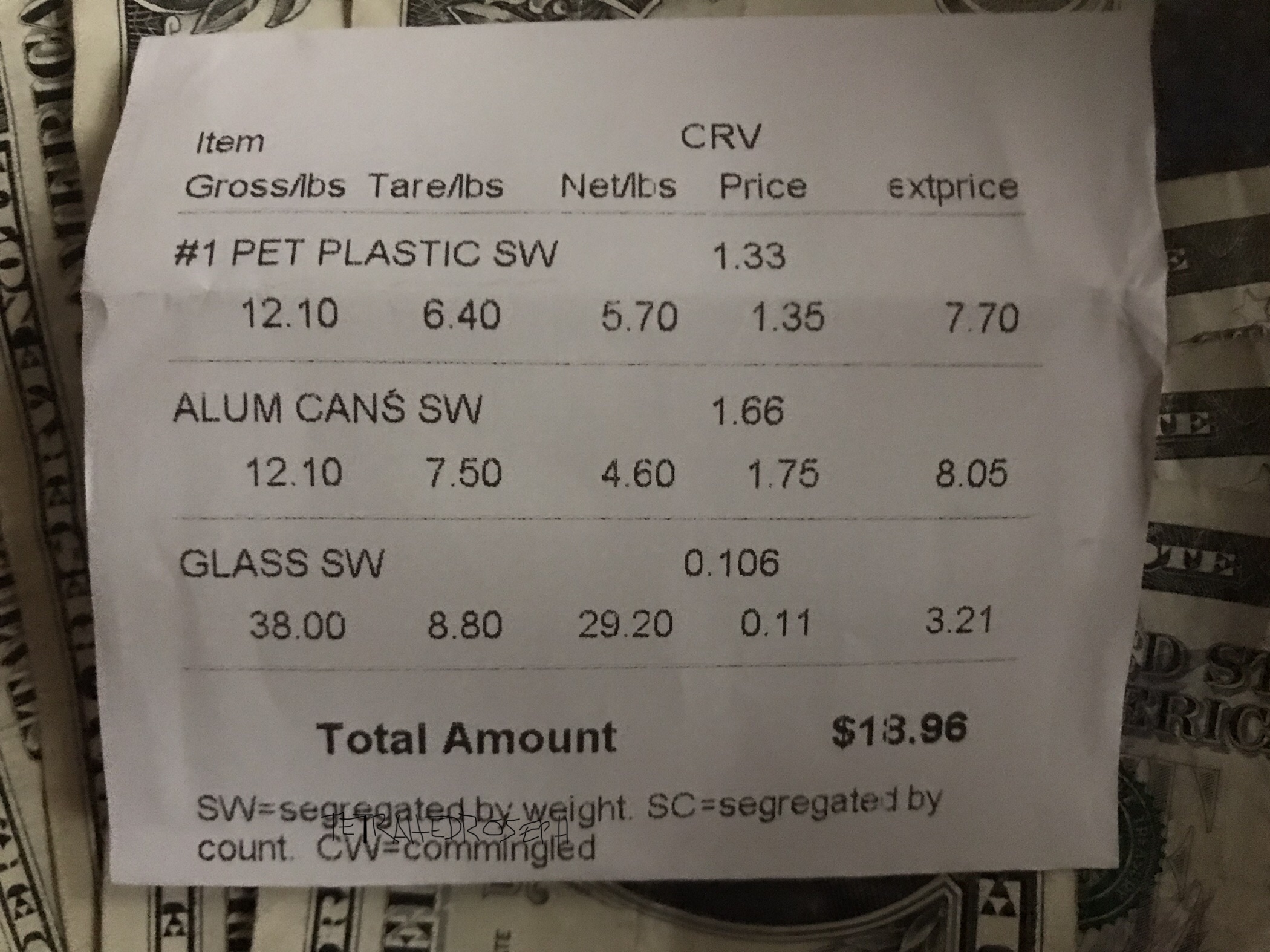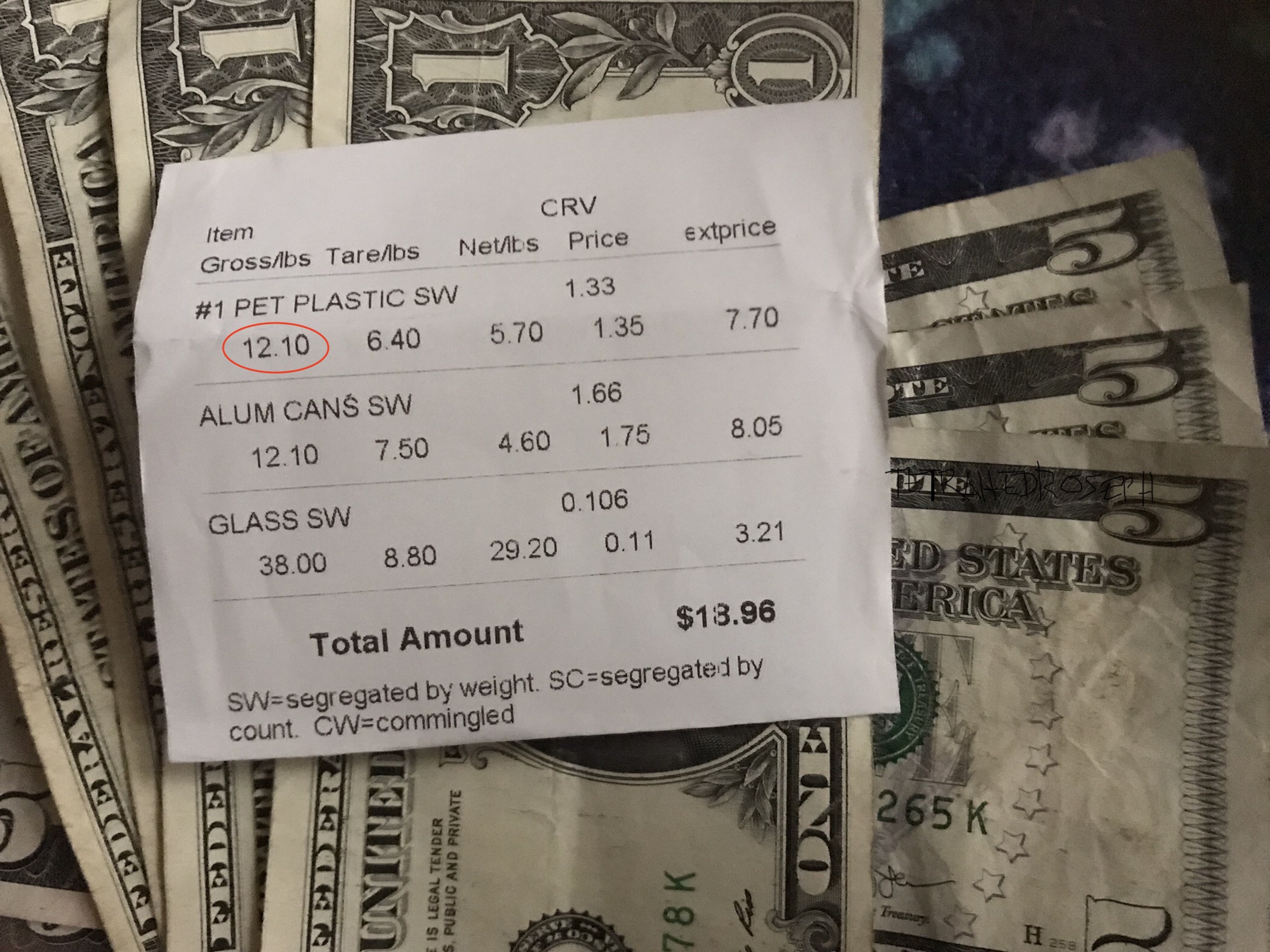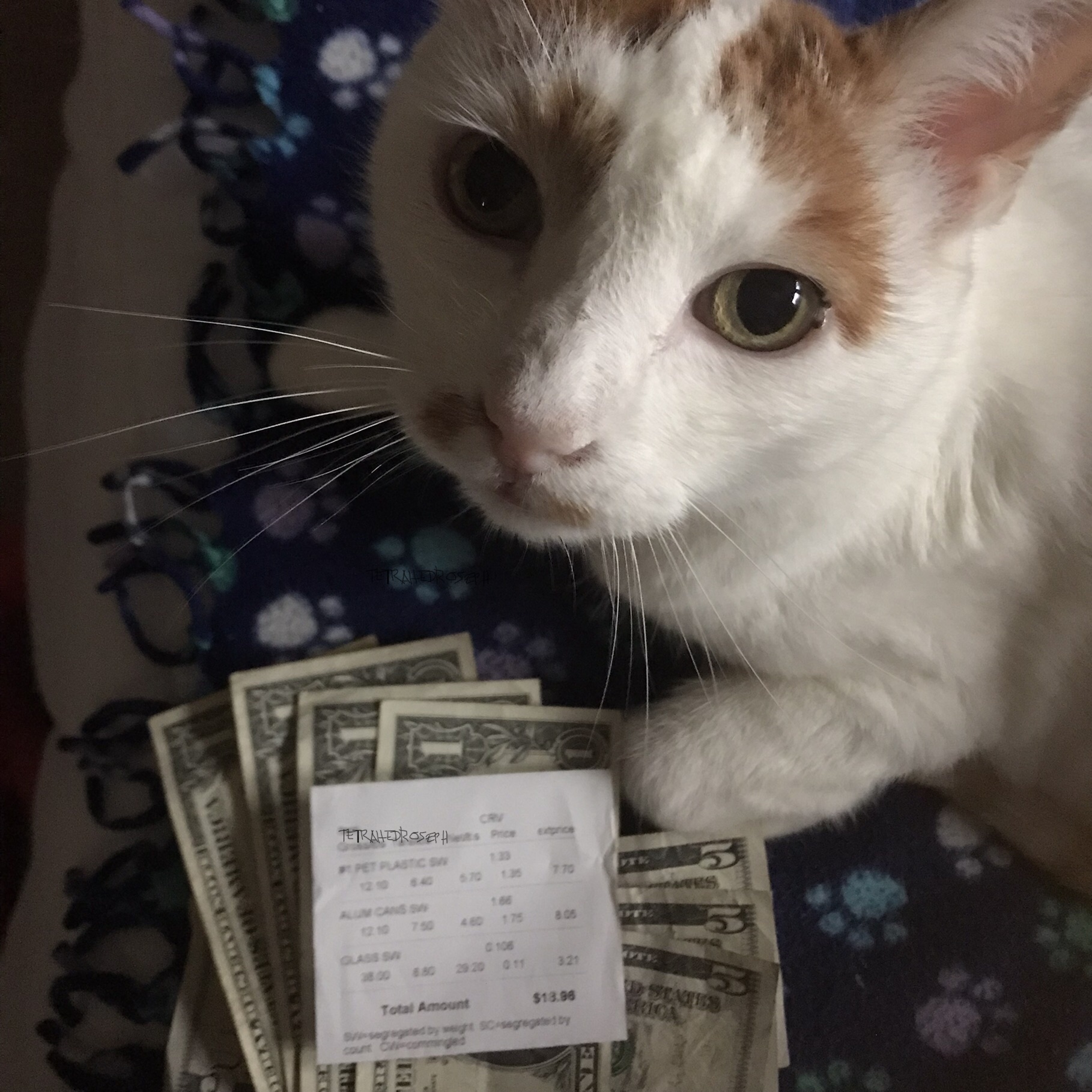 Do you like this post for #LeoFinance?
Most of my content seems inappropriate for financial topics. This CRV Diary series is my attempt at participating in something unrelated to music, boats, and drama... yeah so anyway...
¿ You like this post series for Leo ?
Thanks for supporting and reading too.

Posted Using LeoFinance Beta
---
---