The world is undergoing a drastic change. We are seeing trillions of dollars wiped out around the world. The impact from the global shut down is now just starting to be felt. What will come is going to be something we never saw before.
Before this hit, the global Capital Formation was around $420 trillion. This is the value of all stock, real estate, bonds, etc. It is estimated that the world will see a $30 trillion hit to GDP. This is a drop in the bucket when as compared to the loss in Capital Formation.
Many are focusing upon the fact that governments are spending like crazy while central banks are spending money like never before. As big as the numbers are, they are nothing compared to what is being destroyed.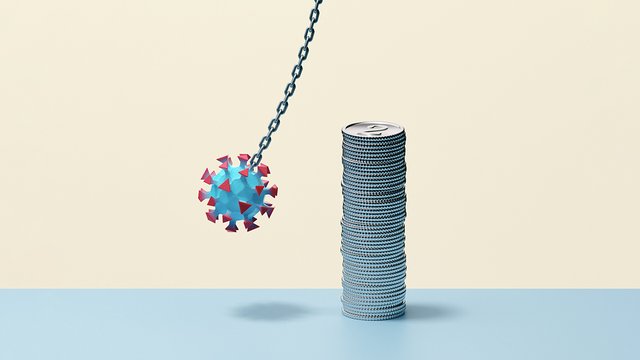 Source
Unfortunately, governments and central banks are always behind the curve. The Federal Reserve, for example, has issued $2.7 trillion in "stimulus". Leaving aside most of it is in the banks hands, not even getting into the economy, this shows how little they are truly doing.
This week it was reported that Americans have already lost $1.3 trillion in wages. It is a number that is only going to keep growing. Their response of $300 billion in direct payments and small business loans of another $700 billion do not even cover the loss wages. Of course, this does not account for the loss equity in small businesses nor all those people who do not work as W-2 employees.
When people's savings are being wiped out. The government was kind enough to change the rules so that people could tap into their retirement accounts during this crisis. So now we are seeing a draw down in the money people set aside for the later years.
The "reopening" of the economy is slow to take hold. There are many sectors that are going to face a long road ahead. Anything related to hospitality is cooked for some time. Airlines, restaurants, theme parks, and hotels will face lower numbers for years to come. One airline executive claimed it would take 3 years for the industry to get back to where it was pre-virus.
In short, all the numbers look bad.
Is this, however, the time for cryptocurrency to step in and make up for the shortfall? At present, we are looking at roughly a $250 billion dollar industry with room for enormous growth.
Will people start to look for other alternatives as a means for compensating for the monetary loss that they suffered?
This is the golden opportunity before us. When people are hurting they look for alternatives. Cryptocurrency is nothing but an alternate economic system from the one that almost all of us operate under. While it is still in its infancy, things are moving quickly in terms of the infrastructure to provide people with options.
Thus far, most of the attention is given to Bitcoin. As the largest cryptocurrency, by an overwhelming margin, it makes sense. However, the challenge with Bitcoin is the fact that it is looked upon as an investment. In other words, people buy Bitcoin. When something is viewed in buy and sell terms, it is not thought of as a monetary unit.
Simply put, people are not looking to earn Bitcoin.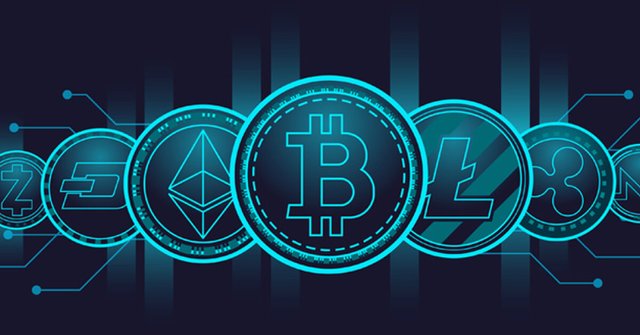 Source
Nevertheless, this is what is required by the masses. The chance that exists here is to put money in people's hands. This is done as a reward for efforts undertaken. An industry that focuses upon this is one that can step into the hole that was created by the global shut down.
Thus far, that has not taken place. Some in the industry are starting to opine how the cryptocurrency crowd is too short-term focused. Much is about minting money and cashing out. This can be seen in the fact that there is an absence of "shopping" available. Essentially, there is $250 billion in cryptocurrency and no place to spend it. The industry is focused upon when Amazon or Wal-Mart will fix that problem by accepting cryptocurrency as payment.
The next few years are going to see the continuation of an overall deflationary spiral. Unless there is a "v-shaped" recovery, the financial impact is going to extend far beyond the private sector which bore the brunt of it thus far. Governments are going to find themselves with a great loss of tax revenue, causing them to have to cut. At the same time, they will raise taxes cutting into disposable incomes, furthering the economic impact. Pension funds are already coming under pressure which will be magnified if (when) the stock market pulls back. Finally, government bonds are going to be tougher to sell as people lose confidence in government.
All this presents an enormous opportunity for cryptocurrency. We do not need regulation to take over. The fact that the "regulated" financial system is in free fall tells us all we need to know.
An alternate system has to step up. The question is will we do what it takes to ensure that?
The world just suffered the greatest economic shock in its history. To me, this spells opportunity.
---
If you found this article informative, please give an upvote and rehive.

gif by @doze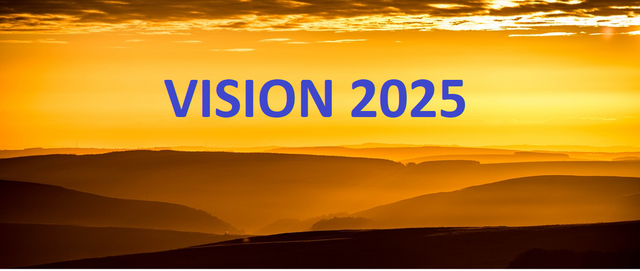 Posted Using LeoFinance