Justin Sun Running A Ponzi Scheme With USDD

Justin Sun is starting to get a great deal of attention again. At some point, this guy's luck will run out.
With all the heat on stablecoins, the last thing that is needed is Sun being one of the poster children for it. Most inside the industry understand what he is all about and him propelling himself into the middle of this controversy is not a good thing.
It is likely that his project fails miserably. From the start, he took the wrong approach, i.e. trying to get right into the game without generating any value. It is the same thing that happened with UST. Instead of building value for the token, or at least the coin backing it, they just went and pumped it right to the top.
Without value, there is no resiliency. Thus, it is hard to see where there is any protection against a collapse.
That said, one YouTuber went a step further.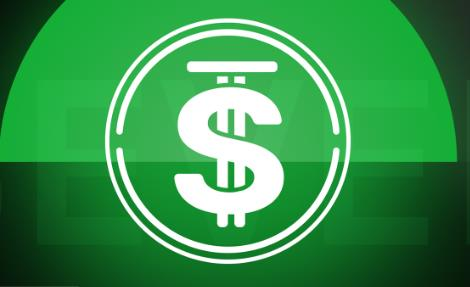 Source
USDD A Ponzi Scheme
Stephen Findseisen, a.k.a. Coffeezilla, has some harsh things to say about Sun's stablecoin. He went as far as to say it is nothing more than a Ponzi Scheme.
This is notable since USDD is now off its peg and trading under 98 cents. After UST, this is starting to get people nevous.
One of the main issues Coffeezilla brings up is how USDD is created. Not everyone can generate it. The majority of it was done out of an account many believe is Sun's. There were a few other whitelisted institutions that also could do it.
Hence, the idea of an algorithmic stablecoin is not in play yet. Of course, the issue of centralization is.
This can prevent the death spiral that UST faced. However, it also does not allow for arbitrage via a large number of players between the creating and destroying of USDD. Of course, holding a peg is very difficult without wide spread arbitrage.
Another complaint by Coffeezilla is that Sun is dumping TRON without affecting the market.
According to the investigation, the answer is 683 million tokens out of a total number of 723 million tokens that have ever been minted. This indicates that Sun has personally minted 94% of all of the tokens that are now in existence of the stablecoin, despite wanting to see USDD grow in an organic decentralized fashion.
"Not only do I obviously think this coin is offering an unsustainable yield. I think it is also a really clever way for Justin Sun to offload TRON without affecting price," Findseisen said.
Source
Here is how he sees it.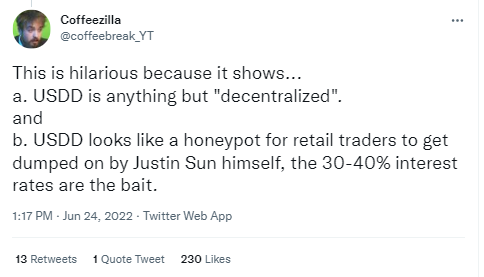 )
Source
Since it is believed that Sun created most of the USDD from his TRON, he is the one who benefits by "selling" the USDD on the open market.
This would be keeping right in character with Sun.
How HBD Is Different
Many often wonder how is the Hive Backed Dollar (HBD) any different?
There are a lot of things in the works that are aimed at providing resiliency. We will not go through them all here but hit upon a couple highlights.
To start, there is less than 25 million HBD in circulation at the moment. USDD went from none to 750 million in a few months. Sometimes slow and steady is the proper path.
Also, Tron is a joke. There is very little that is serious on there. Many know that Sun is great at marketing, yet a failure at building something that is expanding and developing. Thus, at the end of the day, how much value is really tied to the token?
With Hive, we are seeing utility being generated. Not only does it provide for governance, we are soon seeing the delegation of Resource Credits. These are "created" by powering up $HIVE to allow people interaction with the blockchain. Obviously, applications and games are going to be incentivized to provide these for their users. Ultimately, someone is going to have to stake it.
We also see other initiatives to generate value for $HIVE. This is important because it is the reserve. With each HBD backed by $1 worth of $HIVE, having value in that asset is vital.
Finally, we are seeing moves to give HBD, itself, some value. By focusing upon a few different areas and building layers on top of HBD, on its own value will be accrued. This is not an overnight process and requires a great deal of effort.
Sun never was interested in something like this. For that reason, his entire ecosystem is like a house of cards, ready to tumble at any time.
The challenge with trying to integrate a lot of different pieces into something without a foundation is that it only creates a bigger mess. Nothing is helping to leverage against anything else. Thus, the value that comes from things such as network effects are not there.
Is it a Ponzi Scheme? Time will tell.
Nevertheless, with Sun, it is not likely to benefit many other than himself.
---
If you found this article informative, please give an upvote and rehive.

gif by @doze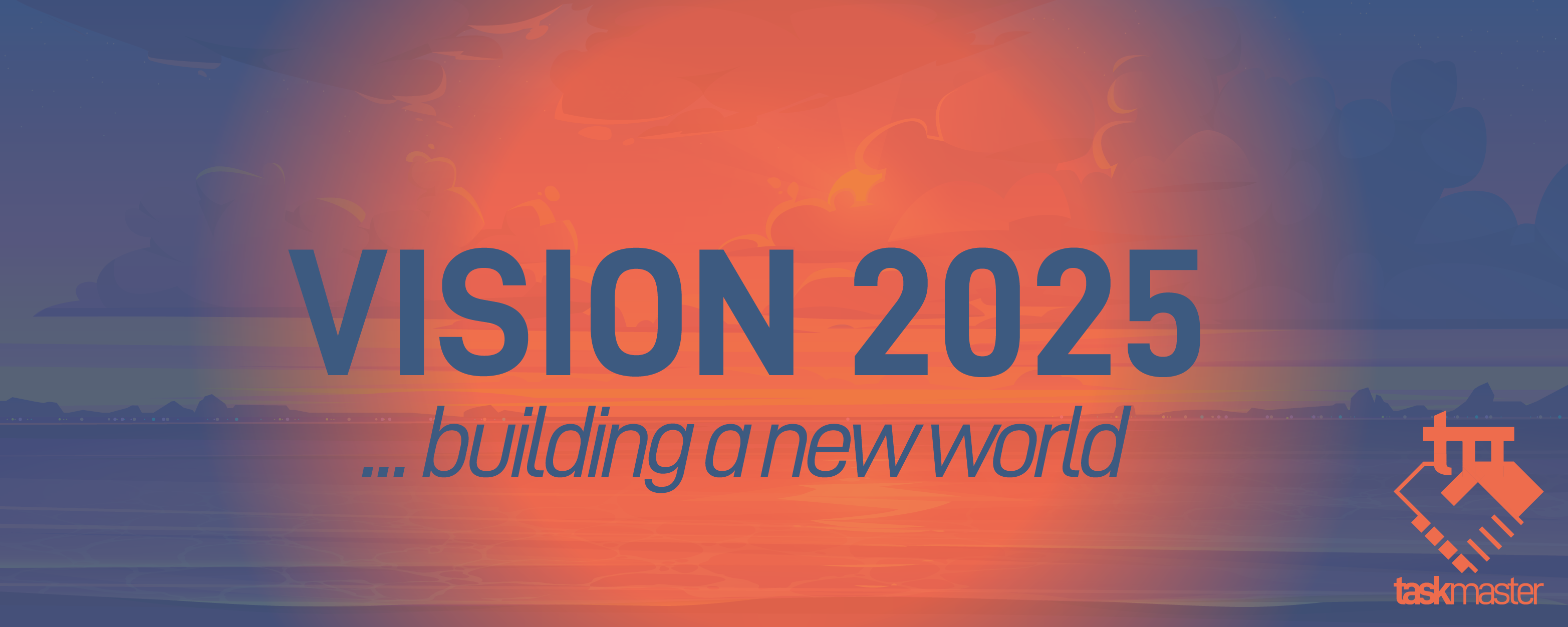 logo by @st8z
Posted Using LeoFinance Beta
---
---