LeoFinance Then and Now: 5 Memorable Developments that Happened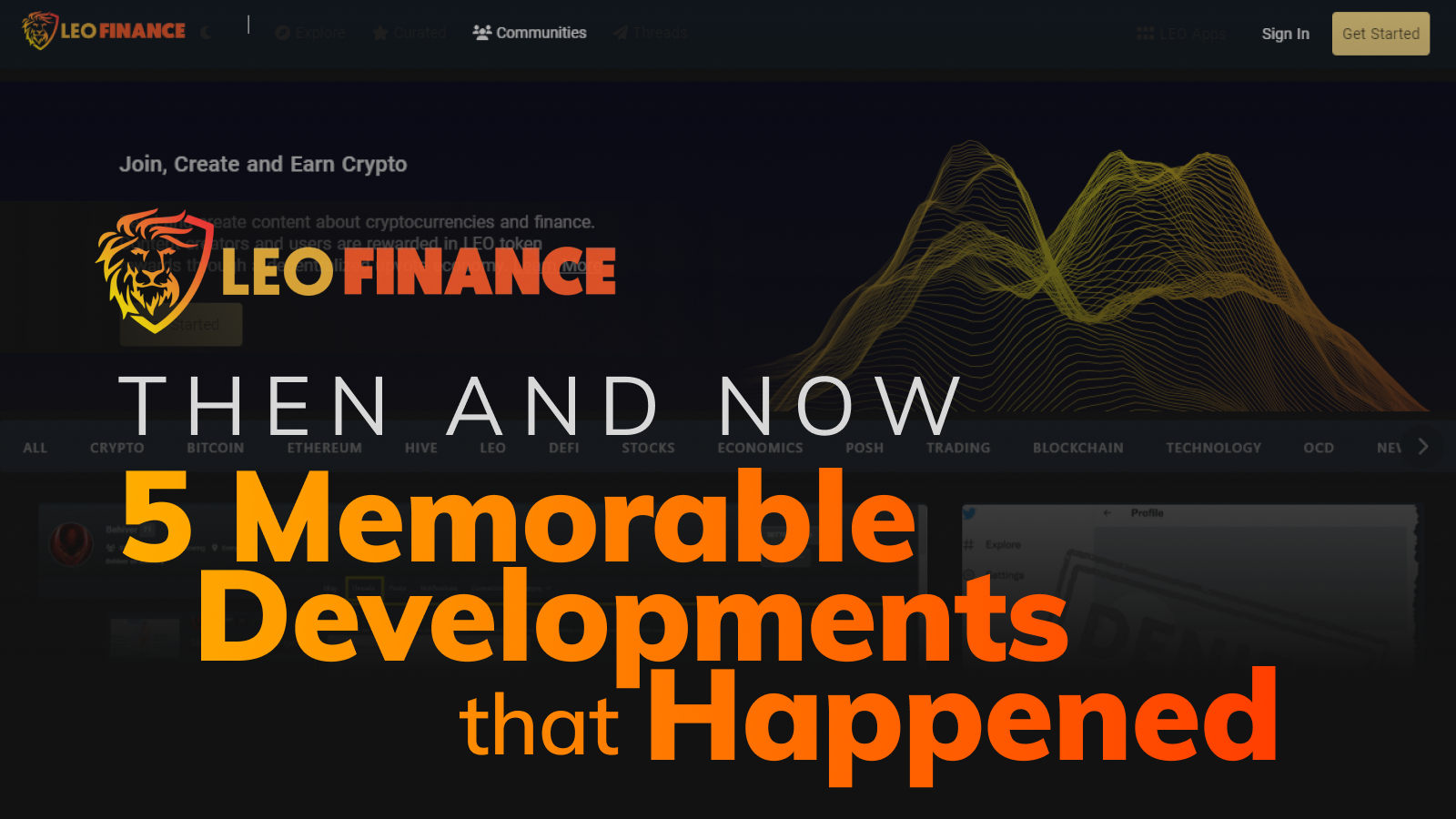 I started blogging just a year ago but I can't really remember exactly the date when I discovered the LeoFinance community. And, I've been a spectator in the community for maybe a month before I made my first post.
Looking back and comparing the LeoFinance community right after I've join as compared now, I would say that there's a lot of interesting things that have happened.
But first,
How did I discovered the LeoFinance Community?
My first months of blogging was mainly centered only on Splinterlands. I remember seeing some posts with the #leofinance tag but was not interested as I have no idea.
There was this one time though, when I read a post (I can't remember the author) related to Splinterlands that talked about how taskmaster4450's post, 10 ways to be successful on Hive, changed the authors views on Hive. I was curious enough to read it and it also altered my perspective on Hive. From there one, I was attracted to and started reading from the LeoFinance community.
---
So, what changed since I joined?
There has been a lot things that happened from the time I've joined that I am sure I cannot name them all. This is not a thorough list, but is definitely memorable on the eyes of a young cub. :)
Here are the 5 most memorable developments that happened since I joined the LeoFinance community.
From a Spectator to a Cub: Technical topics become Easier to Read.
I remember back then, reading about technical financial aspects of cryptocurrency from posts on LeoFinance is difficult for me grasp. I usually needed to do additional supplemental research to be able to understand it.
For the first few weeks, I've been spectating by reading and learning until @leogrowth posted a Leo Challenge for new cubs. I decided to participate to put to test what I have learned to far.
Since I've been on Splinterlands for quite a time, I decided to make a post on what I understand about their tokenomics. It is the very first post I made specifically for the LeoFinance community. I was so happy when I was one of the selected winners for the contest. I also got 50 Hive as a reward. :)
Nowadays, technical crypto subjects are not that hard to understand. There are still topics that are challenging for my mind, but it's not as difficult to comprehend as before.
PolyCub Airdrop


screenshot from here.
Another thing that was around when I joined was the PolyCub airdrop. I bought a few CUB and BUSD back then and placed on the BUSD-CUB Liquidity Pool farm. Unfortunately, I was not able to claim any airdrop because I entered less than 1 month before the end of the drop. But no worries, I still earned a few CUBs in return.


screenshot from here.
The airdrop has already ended but I still have my CUB:BUSD position which is earning me a bit of CUB each day.
From LPUD to the LPUD Badge
Another significant event that I have encountered is the LPUD challenge that was announced by @leogrowth at Jun 4, 2022.
LPUD contest is still around, but there was no badge the first time I ran across it.
I was excited when they announced the first ever LPUD Badge less than a month ago. Unfortunately, I forgot to accumulate enough LEO for the recent LPUD. I decided not to power up the liquid LEO that I have. Instead, I will add it to whatever I can accumulate for the upcoming LPUD. :)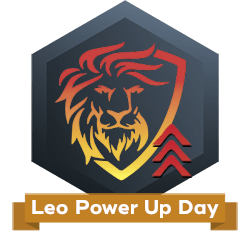 Leo Power Up Day Badge from HiveBuzz
I did not know at that time, that the minimum LEO to be powered up to claim the badge was only 10 LEO. But again, no worries as I can claim the badge when I will participate next month.
By the way, if you're new to the community and wanted to participate, prepare to power up at least 150 LEO (this may change) by 15th day of every month. For more information, you can follow @leogrowth to be notified of the details of the upcoming LPUD.
Selected winners of the LPUD contest will be delegated a dolphin size amount of LEO that they can use to earn more LEO. Anyone who participated that will not be selected will still be a winner as they can earn through their Leo Power.
LeoThreads: From Long Content to Short Content
The Hive community, in general, preferred content that has more than 300 words. This changed when the LeoThreads was introduced. With LeoThreads, it is now normal to see short sentence content. As of now, it is only possible to read and create threads under the LeoFinance community which can be found here.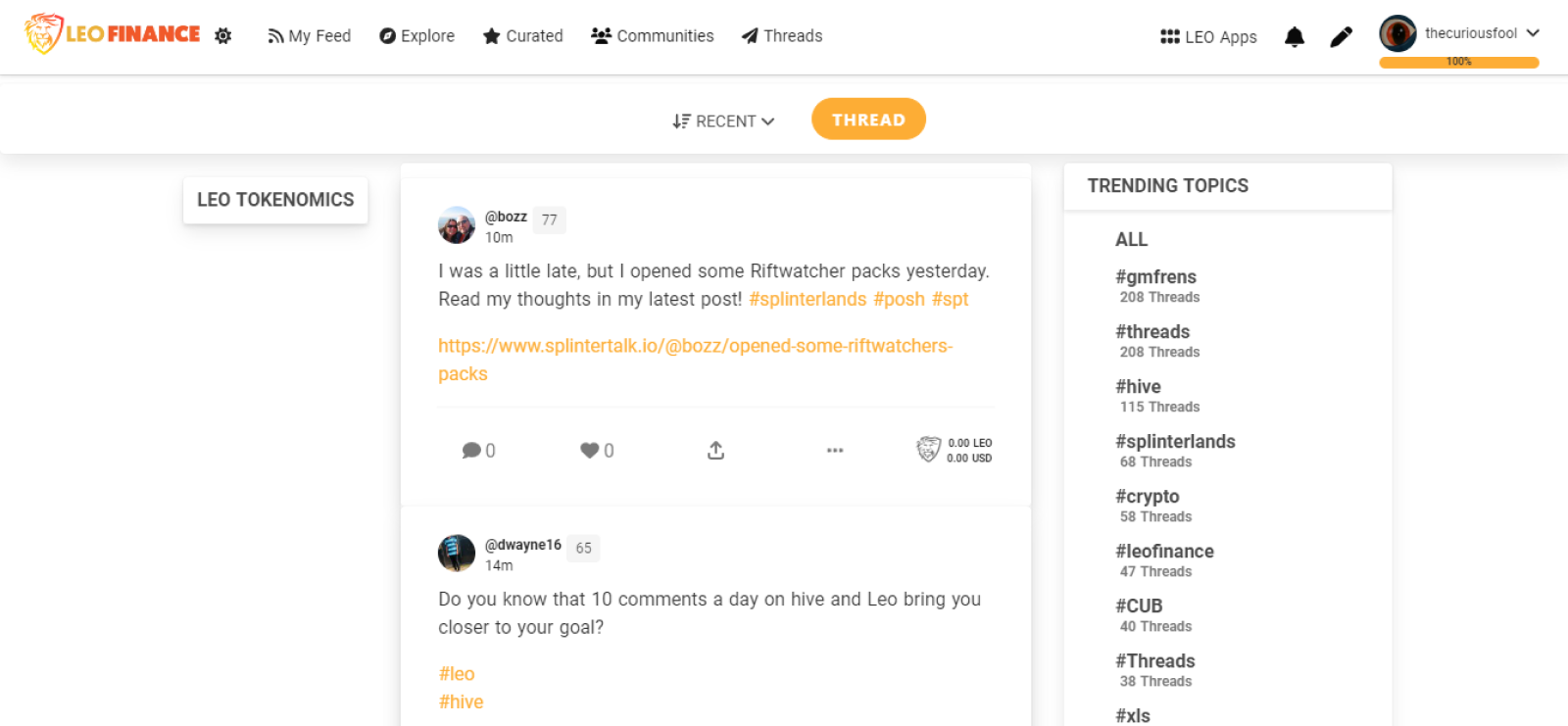 screenshot from here.
To mark the successful deployment of the LeoThreads, there was a ThreadStorm contest back on August 4, 2022 after it went live.
BHBD & BHIVE Farms on CubFinance


screenshot from here
This is another important move that was spearheaded by the LeoFinance community. From what I understand, this pool aims to stabilize the price of Hive & HBD and prevent what happened to TerraLuna from happening to Hive. At the time of writing, the current BHBD:BHIVE liquidity is $73,555 USD which I think is still low. We need more liquidity providers to protect our HBD and HIVE.
If you wanted to help bolster our defenses by providing additional liquidity, check out the farm here. You will be rewarded with CUBs by proving liquidity.
---
These are just 5 of the many things that have happened or developed by the LeoFinance community. I can be more thorough and discuss them all here but the one's I've listed here are the most memorable for me. I presented it from a perspective of a young cub after observing the leaders of the pack.
RAWR!!!
---
The Future
It is no doubt that LeoFinance is one of the most active community within Hive. From the number of developments that I've seen and experience, I have high expectations from the community. As they are continuously developing and bringing new things into existence, I will not wonder if one day the following would be next:
A Crypto Genre Game that can educate the users on the financial aspect of cryptocurrency.

A Dedicated LeoThreads App - The idea came from niallon11. But I think we need to rebrand it if we're going to advertise it outside of Hive. If birds tweet then lions either Purr or Rawr.
---
Thank you for taking your time to read my post.
Have a great day ahead. :)
---
Important: This is not financial advise, please diligently do your own research.
---
Increase your Post Views and Engagement with

Click here or on the image to join using my referral link.

---
Attributions:
Main image is screenshot taken from LeoFinance home page.
LeoFinance logo from LeoFinance web page.
ListNerds logo from ListNerds.
Cartel banner from OneUp Cartel.
Posted Using LeoFinance Beta
---
---