There is a bug that is allowing a hacker to print wLEO without supplying LEO. If you are providing liquidity to the pool your ETH is at risk.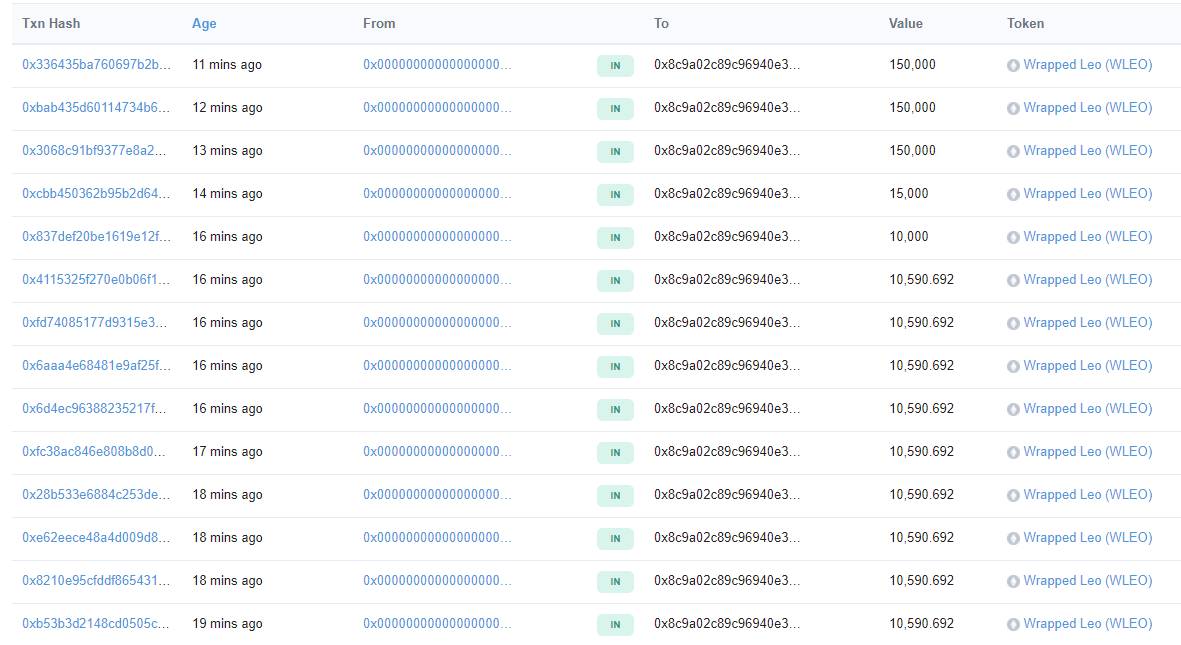 [Source](https://etherscan.io/address/0x8c9a02c89c96940e377052a9be0c7326f89a2495#tokentxns>
The pool has lost about 33% of it's liquidity, but everyone who has liquidity in the pool right now is at risk.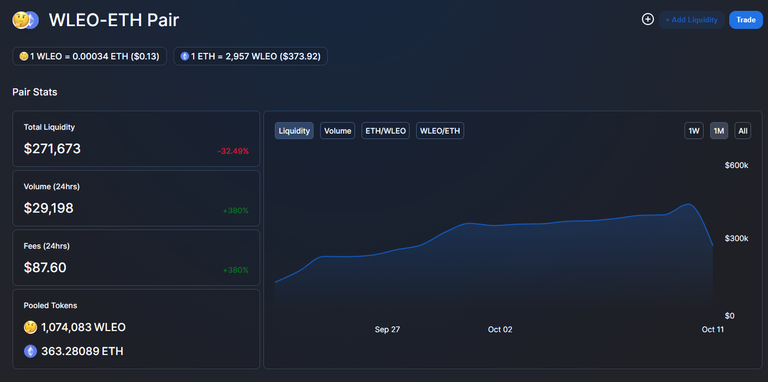 Remove your liquidity until further information is found out about the hack.
Posted Using LeoFinance Beta