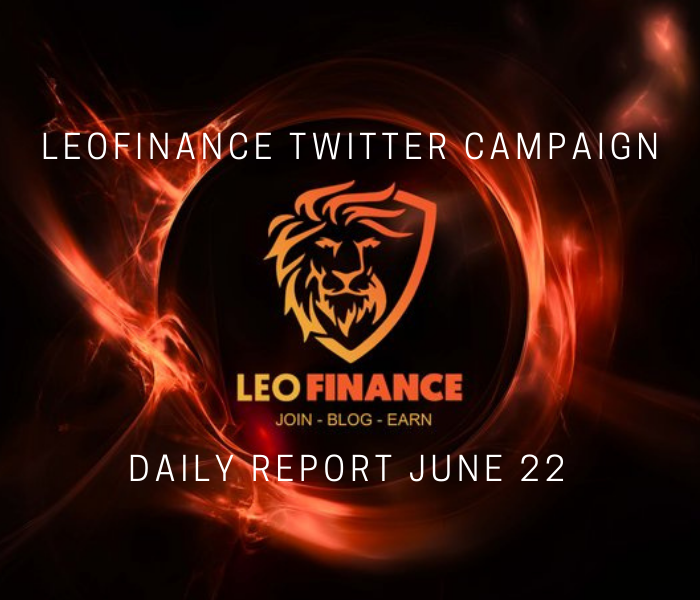 Time to share some Leofinance articles again
After my absense, I wrote the first stats report yesterday, you can find it here, it's now time again to share some nice articles I found today. It's a little later than you may be used to, but I picked them earlier today, so let's check them out and give them a vote/comment/like/retweet if you want to support the authors.
Here are today's shared articles
Staking-on-cubs by @alexvan
The first one I shared today was an article by @alexvan about some exciting news that I hadn't read yet. The LeoBridge / Cubdefi things that are being rolled out are getting better by the week so it seems. Thank you for sharing this @alexvan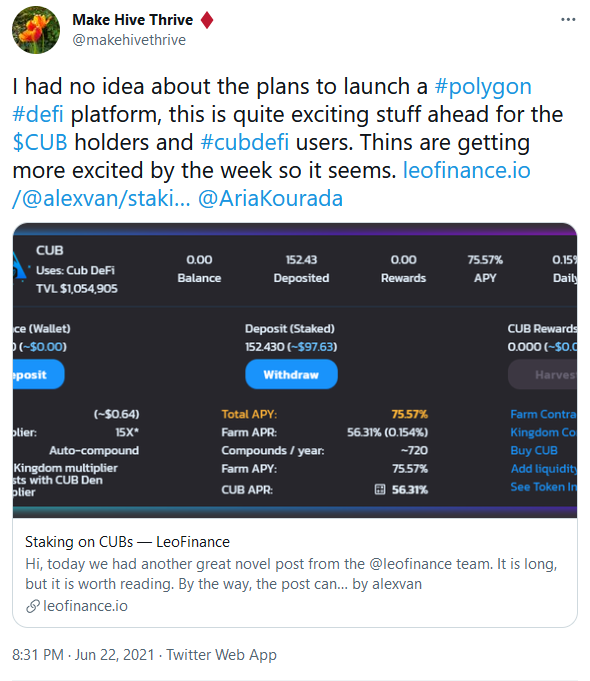 Tweet Link
Article link
Author: @alexvan
---
Cash-purchases-of-homes-on-the-rise by @bozz
The second article I shared today was one where @bozz explains his thoughts about more people buying houses with cash rather than closing mortgages. Some investigation showed it was most-likely due to people receiving some kind of "covid money" making this possible. What he means with covid money can be read in his article.. What are your thoughts?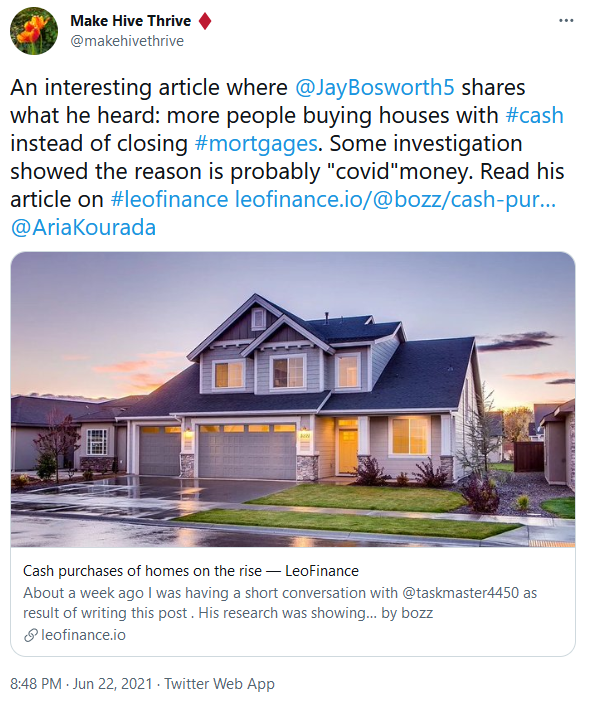 Tweet Link
Article link
Author: @bozz
---
Understanding-cryptocurrency-from-an-artists-perspective by @raymondspeaks
Today there is a world of opportunities out there for everyone to earn money, open new ways to start earning money, you just have to see them. We can't notice them all, thankfully people like @raymondspeaks are never too shy to share their thoughts and views! I never thought about tokenizing some book editions to fund the process for example. Food for the brain after reading this article!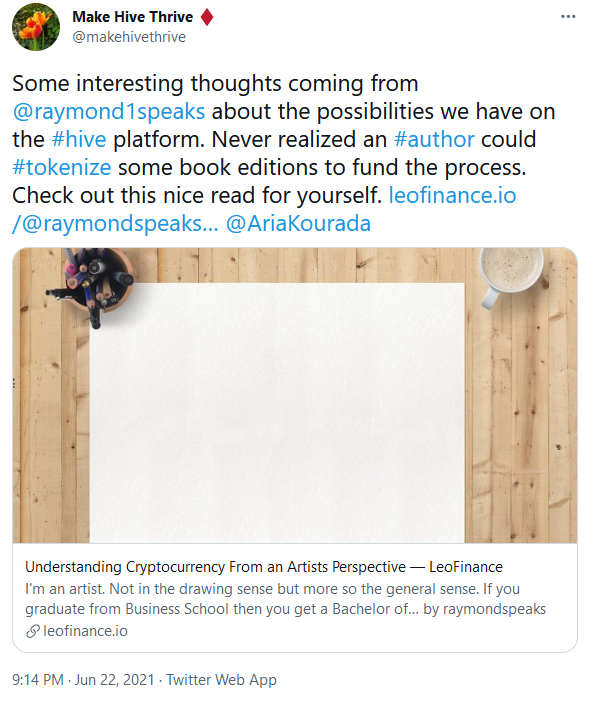 Tweet Link
Article Link
Author: @raymondspeaks
---
How-is-your-crypto-journey by @karinxxl
The last article I want to share today is one that some may relate to currently, one about mental health and this current crypto market. Some may be perfectly calm, others may be stressed, on edge, you name it. Take care of your mental health everyone! Crypto can be a bumpy ride, that's for sure!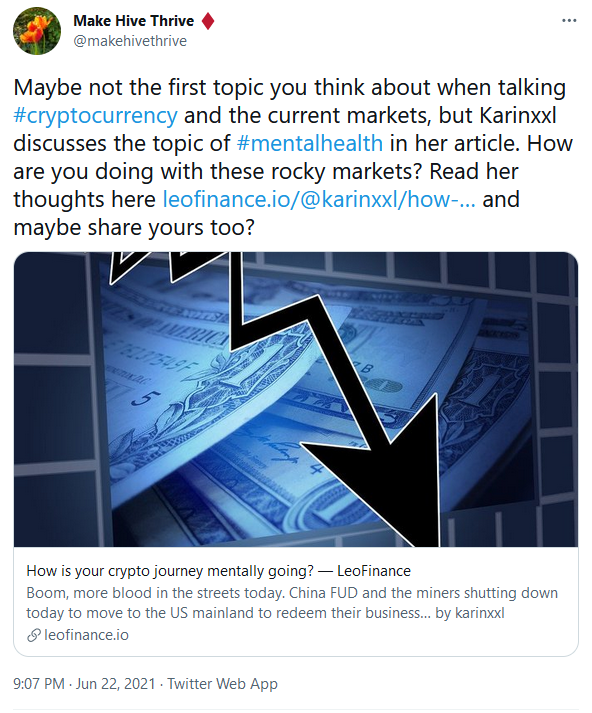 Tweet Link
Article Link
Author: @karinxxl
---
That's it for today
I think it was quite a healthy mix of articles discussing topics that are in some way related to cryptocurrency. Did you enjoy them? Let the authors know you read their articles by leaving a comment with your own thoughts.
I sure have some things to think about after reading the shared articles today.
Wishing you a lovely night and see you in two days!
Posted Using LeoFinance Beta