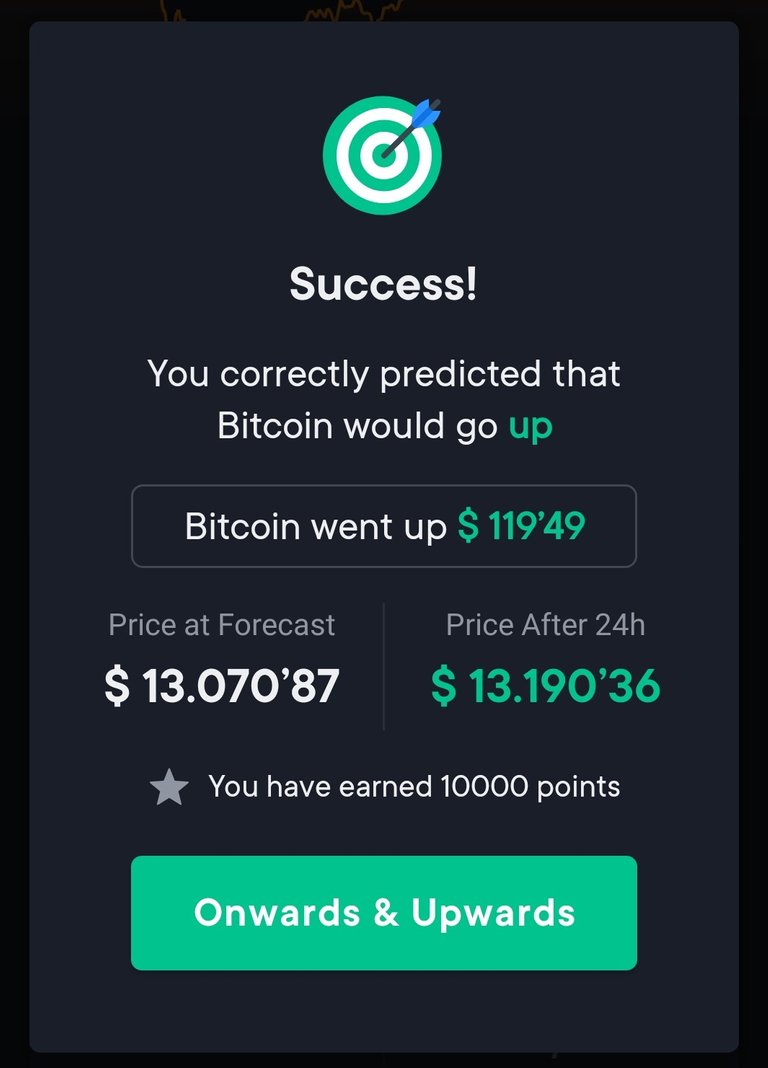 Yes, that's right! Free BTC by guessing if BTC goes up or down in the next 24 hours. That simple!
I've written about the Swissborg community app before, you can find the post here. At the time, there was a total prize pool of $ 148.962 in BTC that was going to be distributed among the top 20k players.
Today this prize stands at $ 162.919 and is growing by $ 1 every time a player enters the game. Rank 10k-20k will receive $3,26 and rank 1001-10k will get $6,52 once the game ends. But if you manage to get into the top 1k, the prize is growing to $32.58 already and the top 100 will even get $244,38 with the current prize pool.
I had to earn back all my points
After I had fallen out of the top 20k a while ago, I didn't find much luck. But the past week I've been guessing well and putting 10k points at risk every time, so now I'm almost back at 100k points. This is the highest I've gotten so far, but I really plan on making it into the top 100 soon as that's where it gets interesting..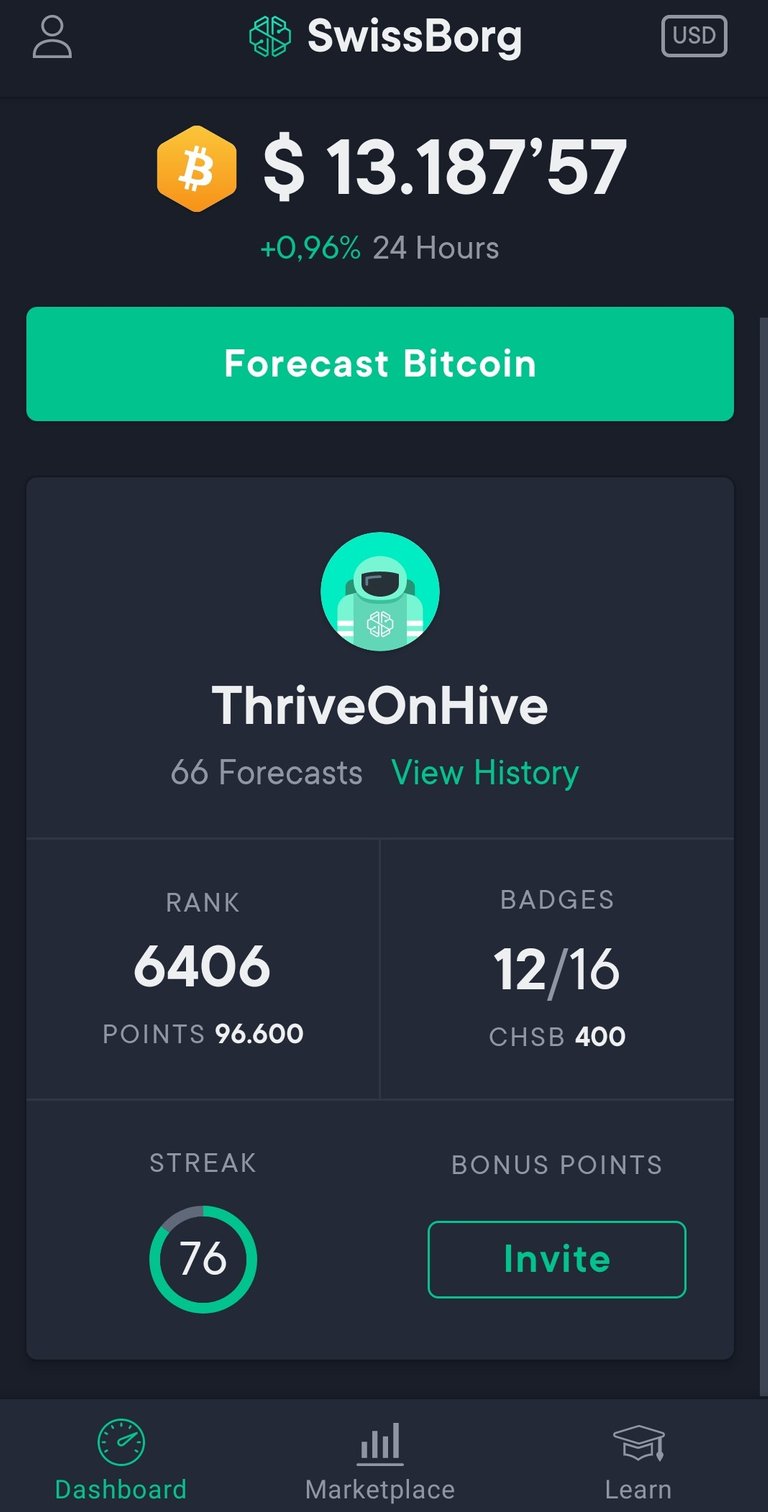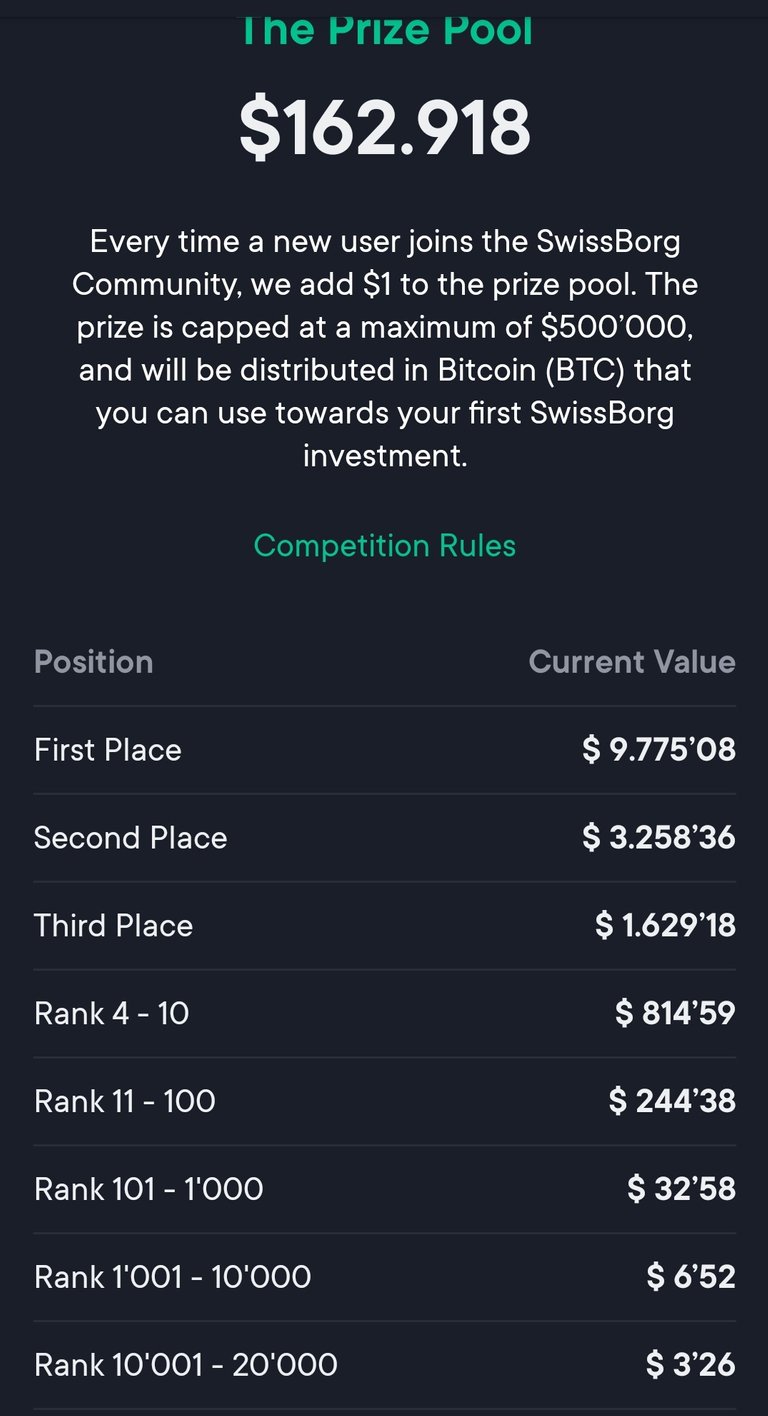 It's not hard to earn points, just log in every day and get a 7-day streak bonus, invite friends and make correct forecasts!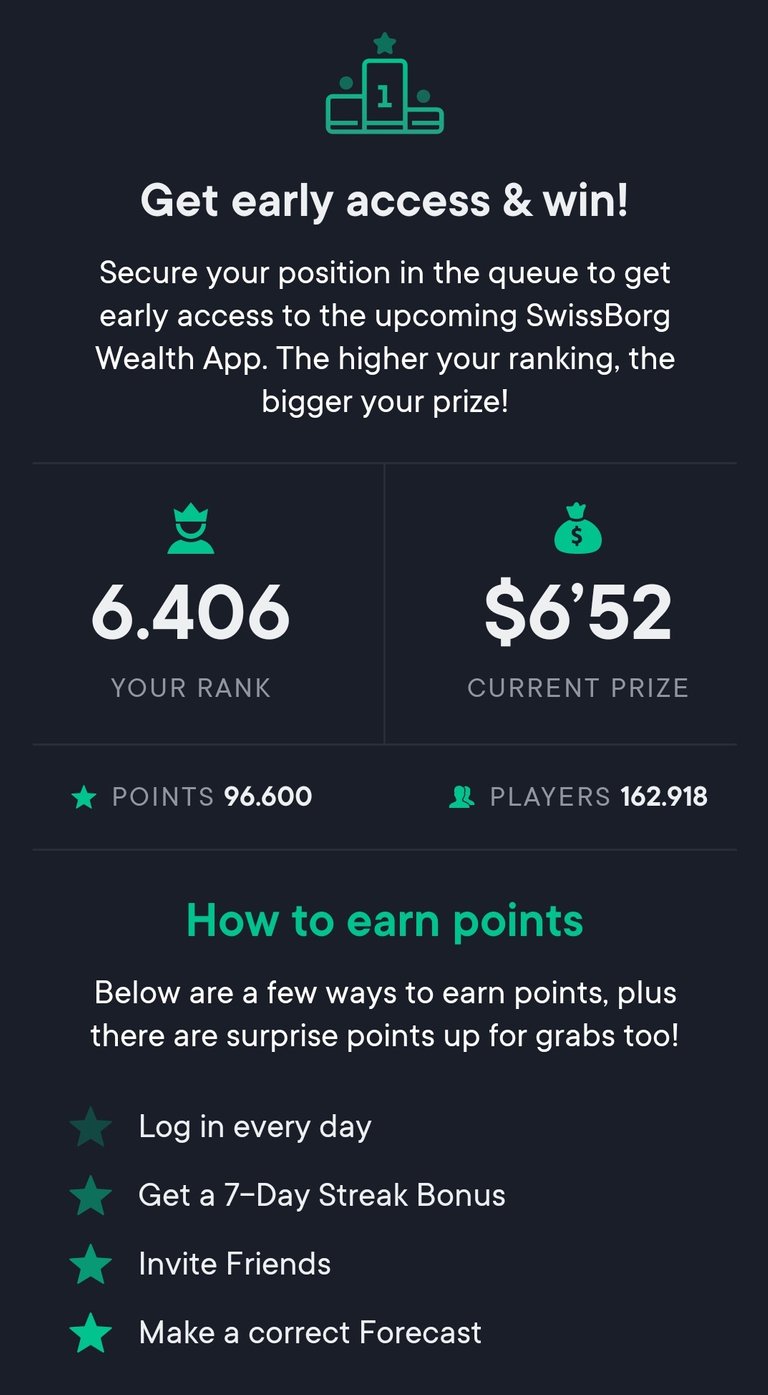 So if you didn't do so yet, install the Swissborg community app read all about their project in the app as well, there's a learning section too! Quite interesting.. And start guessing if BTC goes up or down.
I would highly appreciate it if you fill in my referral code so both of us get some free points to gamble with..
My code is "67FOG7Y"(that O is a capital o btw, not the number zero) when they ask you if you have been referred by someone, you don't need a special link with a referral, you can sign up via the official download link and then fill in the code once the app is installed.**
Let me know if you signed up or maybe already playing the game by leaving a comment below!
Posted Using LeoFinance Beta