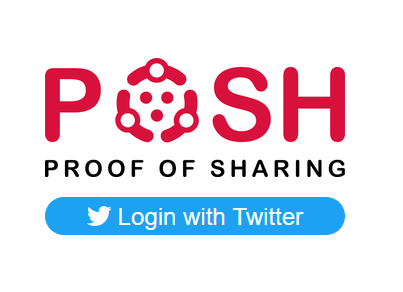 Source
Enjoying the weekend
I was just minding my own business today, we had some clearing up to do in the house and needed some groceries as well. All was done, I thought I should have a peek in my hive engine wallet, and noticed that I had received an airdrop from @poshtoken, valued at $151 bucks! NICE! Proof (not of sharing, lol) below:

I alway share my articles on Twitter
It's a small effort to do so, and I've noticed the engagement with other (sometimes new to me) hivers grows by using it. People are sharing each others articles as well and it brings more eyes to the platform, which is great. Sometimes, just sometimes, I forget to use the hive tag in my Tweets, but overall, I don't forget to use it. It's great that @ocd is trying to reward those that share their content on other platforms that possibly bring more users to Hive. Thanks for that!
Hiveposh website
I hadn't checked the status of my received POSH tokens for some weeks now, and receiving the airdrop made me curious about any news I may have missed. After all, I had no idea an airdrop was coming! I went to: https://hiveposh.com/ and discovered I could login with my Twitter account now, cool! After authorizing the app, this is where I landed:
I discovered that I'm at spot 69 on the Rich List of POSH tokens. Not bad, but I can do better, especially now I've found a nice flow to write during the past weeks. I try to up my game and continue this pace.
Posh tokens usage
At this point, it's not clear yet what we can do with the POSH tokens, but maybe I missed the explanation article by browsing through the page too quickly. I will have a look tomorrow and see if I can find some answers.
Thanks for the airdrop @poshtoken @ocd @acidyo! Keeping a close eye for updates, and let's keep sharing on Twitter to get more users to Hive!
Appreciate it!
Posted Using LeoFinance Beta