Hey Friends ...
Happy Christmas to you all!!!
Soon, when the old year is over and the new year will reach.
I wish you all the best in the new year.
Let the HIVE Decentralized Blockchain grow rapidly and reach the moon!
Because the New Year will reach,
On the first day, the first month of the New Year, there is a program which is doing many HIVE users.
That is HIVE Power Up Day.
I just induse and remind you so that you can participate this program as you available with this post.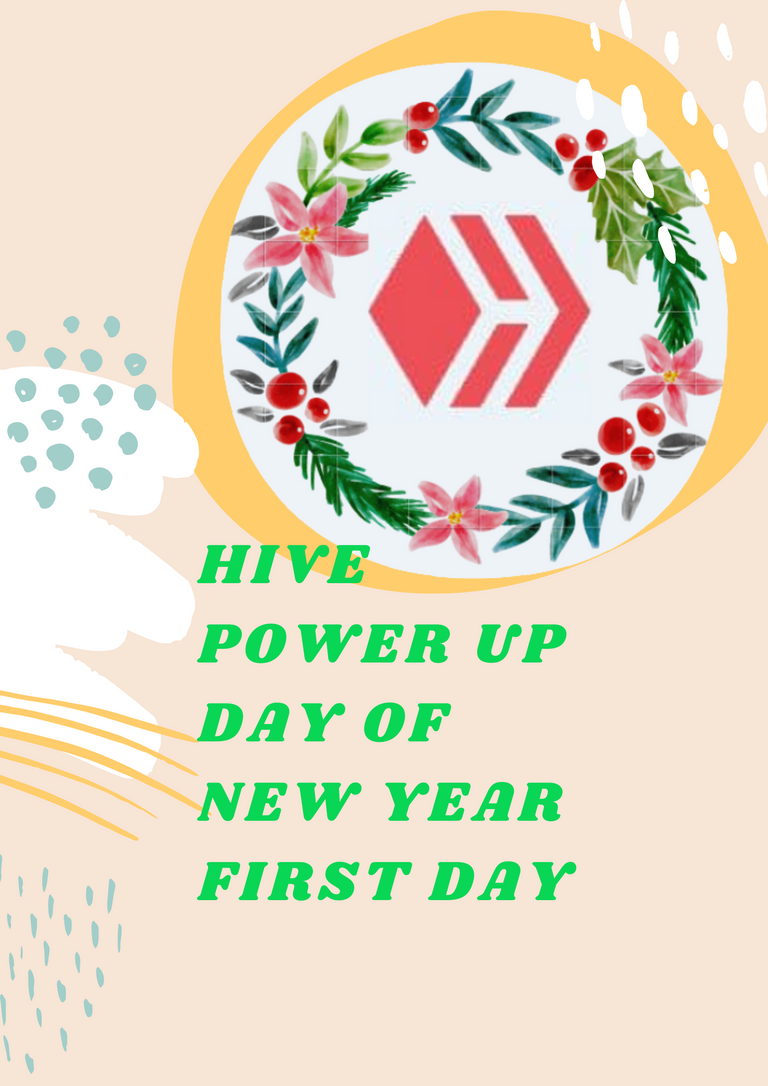 That HPUD program has rules and rewards. Find out more on @traciyork 's blog and you can read it.
---
Last month, I also participated in the HPUD contest.
Fortunately, I won Second HPUD Prizes.
Now, on January 1, 2021, I will participate again.
So, I recently decided to buy HIVE on the Binance Exchange.
Fortunately, I was able to buy more than 700 HIVE because of the decreasing price of HIVE.
---
This morning, I didn't complete to withdraw more than 700 HIVE from Binance to my HIVE account due to Withdrawals suspended.
I was worried that my New Year's Target would not have finished if these over HIVE 700 had not been withdrawn by Binance.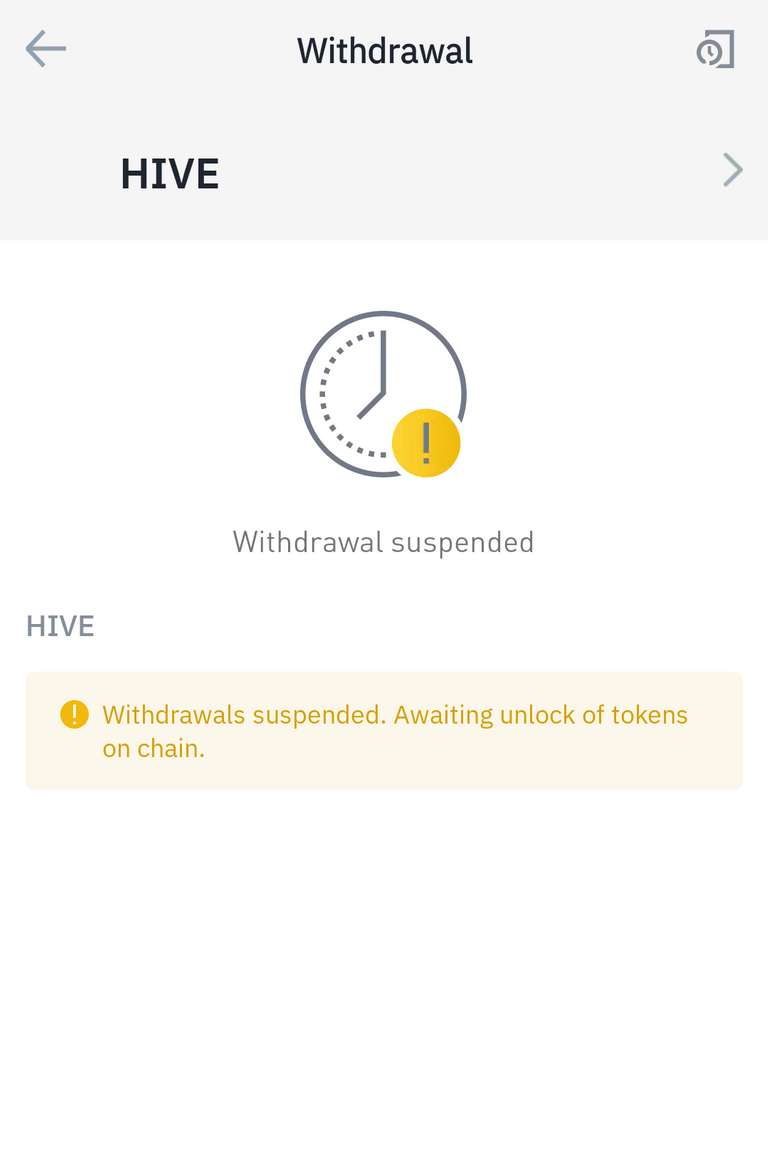 Fortunately,
this afternoon, I was able to withdraw 729.860 HIVE from Binance.

Now, everything will be fine.
I can say that my New Year Goal has been achieved.
I urge you to set goals and HIVE Power Up.
What do you think?
Thank for all ...
Tin Aung Soe
[Burmese]
မကြာခင်ဆို နှစ်ဟောင်းကုန်လို့ နှစ်သစ်သို့ ရောက်ပါတော့မည်။
နှစ်သစ်မှာ ကောင်းခြင်းအဖြာဖြာ ရရှိချင်ပါတယ်။
HIVE Decentralised Blockchain သည်လည်း အရှိန်အဟုန် မြင့်စွာ တိုးတတ်လာပြီး လကမ္ဘာဆီ အရောက်သွားနိုင်ပါစေ။
နှစ်သစ် ရောက်တော့မယ် ဆိုတော့
နှစ်သစ်၏ ပထမဆုံးလ၊ ပထမဆုံးရက်မှာ HIVE Users များစွာ လုပ်ဆောင်ကြမယ့် အစီအစဉ်တစ်ခု ရှိပါတယ်။
၎င်းမှာ HIVE Power Up Day ဖြစ်ပါသည်။
ဒီအစီအစဉ်ကို မိတ်ဆွေတို့ တတ်နိုင်သမျှ မပျက်မကွက် လုပ်ဆောင်နိုင်ကြစေရန် ဤPost ဖြင့် သတိပေး၊ နှိုးဆော်လိုက်ရပါတယ်။
ဒီHPUD အစီအစဉ်မှာ စည်းမျဉ်းစည်းကမ်းများ နှင့် ဆုလဒ်များ ရှိပါတယ်။
ထိုအကြောင်းအရာများကို @traciyork ၏ Blog များ၌ လေ့လာ၊ ဖတ်ရှုနိုင်ပါတယ်။
ယခင်လမှာတုန်းကလည်း ကျွန်တော်ဟာ HPUD contest မှာ ပါဝင် လုပ်ဆောင်ခဲ့ပါတယ်။
ကံအားလျော်စွာပဲ ကျွန်တော်ဟာ Second HPUD Prizes ရရှိခဲ့ပါတယ်။
ယခု 2021 , Janauary 1 ရက်နေ့မှာလည်း ကျွန်တော် ပါဝင်၊ လုပ်ဆောင်ဖြစ်ဦးမှာပါ။
သို့ဖြစ်၍ ကျွန်တော်ဟာ ဒီရက်ပိုင်း အတွင်းမှာ Binance Exchange မှာ HIVE ဝယ်ယူဖို့ လုပ်ဆောင်ခဲ့ပါတယ်။
ကံအားလျော်စွာပဲ HIVE ဈေး ကျဆင်းနေသည် ဖြစ်သောကြောင့် ကျွန်တော် HIVE 700 ကျော် ဝယ်ယူနိုင်ခဲ့ပါတယ်။
ဒီမနက်မှာ ၎င်းHive 700 ကျော်ကို Binance မှ ကျွန်တော်၏ HIVE account သို့ Withdraw လုပ်ရာမှာ Withdrawals suspended ဖြစ်နေတာကြောင့် မအောင်မြင်ခဲ့ပါ။
၎င်း HIVE တွေသာ Binance မှ Withdraw လုပ်မရလျှင် ကျွန်တော်၏ နှစ်သစ်ချိန်ရွယ်မှု မဖြစ်မြောက်မှာကို စိုးရိမ်မိခဲ့ပါတယ်။
ကံအားလျော်စွာပဲ
ယနေ့ နေ့လည်ခင်းမှာတော့ ကျွန်တော်ဟာ Binance မှ 729.860 HIVE ကို withdraw လုပ်နိုင်ခဲ့ပါတယ်။
ခုတော့ အားလုံး ပြေလည်တော့မှာပါ။
ကျွန်တော်၏ နှစ်သစ်ရည်မှန်းချက် အောင်မြင်‌ပြီဟု ပြောလို့ရပါပြီ။
မိတ်ဆွေတို့လည်း ရည်မှန်းချက် ထားကြကာ HIVE Power Up ကြပါဟု တိုက်တွန်းလိုက်ရပါတယ်။
ဘယ်လို သဘောရကြလဲဗျ။
အားလုံးကို ကျေးဇူးတင်ပါတယ်။
တင်အောင်စိုး