Having the right tools to watch your investment growth is awesome as it can serve as a huge encouragement for future strides. Hivestats has been one very useful tool so far on the Hive blockchain which can serve as an accountability check tool" for every Hivian.
This evening, while looking-up my investments in HIVE and how much was made over the last 30 days, I discovered that my SPORTS curation yielded $10.15 over in July, 2020. I curate #sportstalk posts basically from my @uyobong.sports account. My overall SPORTS in stake is less than $200 progressively till date. That amount was able to yield as much as $10.15 in July and averagely $8.5 in the last two months.

Reaching 23.7 million SPORTS as at today is a product of consistent powering up of my SPORTS earnings over the last 6 months when I began to curate and aim for the top 10 stake spots in the tribe's richlist. In the last four months, I've been very consious of maximizing my curation on the Hive tribes and SPORTS is one of the top choice token.
Until June, 2020, I didn't track my curation earnings from the Hive tokens. I started with manual computation until June when Hivestats was updated with the Hive-engine tracking feature.
| Month | Opening Stake Balance | Closing stake balance | Curation earnings |
| --- | --- | --- | --- |
| June | 11.8 million | 17.5 million | USD 6.68 |
| Mid June - Mid July | 17.5 million | 20 million | USD 10.94 |
| July | 20 million | 23.6 million | USD 10.09 |
In June, my curation earnings from SPORTS was $6.68, with a stake of 11.8 million to 17.5 million. The earning however increased to $10.94 in mid July when the total stake reached 20 million. This evening's watch revealed that in July, SPORTS curation earnings pegged at $10.09 with a closing balance of 23.6 SPORTS in stake. The average curation earning over the two months is $0.85
I'm trying to ask myself, "is a $10 monthly earning from a $200 investment worth the curation time and effort? I think yes because it depicts a 5% ROI over a month interval. Assuming I stop powering up SPORTS while continuing curation, I would have made $120 over one year and that's 60% annual profit.
I hope to step up my curation game this month and hope that something more tangible will crop out. However, I am still pushing towards the 30 million SPORTS stake. It will be cool to reach 50 million SPORTS stake alongside 50,000 LEO stake at the long run.
I hope this inspires you to invest in HIVE tokens. The tokens are worth almost nothing as of today, but they would worth much more in the near future. Let's all remember how bitcoin was valueless as at 2009 and today, some still are hurting themselves that they didn't invest then. Don't say you didn't know this about Hive tokens. Even $1 daily investment over 265 would mean a whole lot.
---
The 23.7 million SPORTS held in stake is for the curation of undervalued quality #sportstalk posts, SPORTS staking reports and #HiveImpact or Charity projects in the sports sector. If you cannot purchase SPORTS, then, you can earn from your posts.
If you already have some SPORTS stake, you may join my SPORTS Curation Trail to maximize your SPORTS stake.
Disclaimer: This is not a financial/investment advice. It is just my conviction about SPORTS tokens. Always make your personal research before investing in Cryptocurrencies.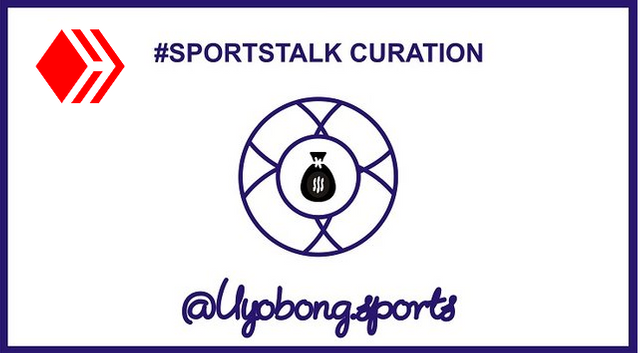 If you have made a recent "quality" #sportstalk post of at least 200 words, drop the link in the comments section of this post and reblog the post for a huge upvote from my 23.7 million stake.
Please consider following @uyobong.sports to be able to see our upcoming give away.
You may also consider delegating SPORTS to @uyobong.sports to enjoy daily Curation.
Posted Using LeoFinance