Mark Cuban was not an early supporter of cryptocurrency. Instead of HODLing a wrong opinion, he did enough research and now he is pro cryptocurrency. He not only Tweets about it, but also talks about it on live television. @d-zero originally shared about his Reddit AMA Apparantly it lasted around 2 hours.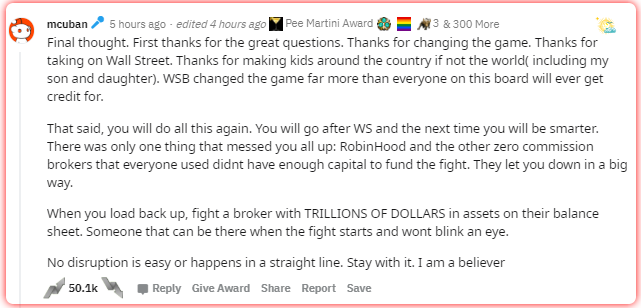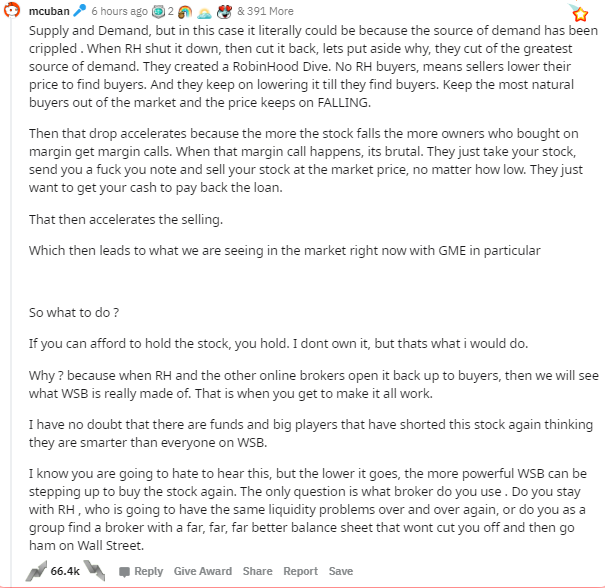 CNBC Interviews Right After AMA
These are all great times for us in crypto. I have always been against what Robinhood represented. They are the Facebook of financial world and it gave rise to few more disgusting wrecks that monetize and sell the traders as a product to high frequency traders. I have talked about this here along with the business model.
DeFi is Your Savior
Mark Cuban rightly pointed out what went wrong. It is time rightly point our the correct solutions. We don't need a joke like SEC. We need real free markets, less regulation, more blockchain transparency and users who know better not to go back to something like Robinhood.
I think the next bet should be against the brokers!
Posted Using LeoFinance Beta