Today is my n00bie day as a trader... and I must say I am actually quite a n00b on this because I never really tried buy low sell high before.
Often times I always bought cards to raise my stakes from marketplace, simply because it was many times cheaper than purchasing in the game of chance directly from the buy section for a new card to be generated.
Somehow, yesterday when I was looking at the 2nd edition cards I wanted to purchase via the SIM tokens generated from my (very slowly) growing city, it was a lot more expensive than I have thought.
So maybe, with the accumulated SIMs just maybe I would get "lucky" in the chance section, for 800 SIM.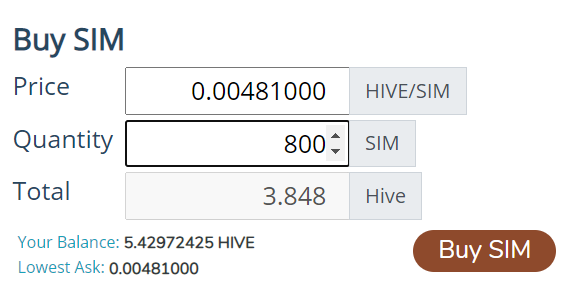 Especially 800 SIM is cheaper than 4 SWAP.HIVE
And then I got this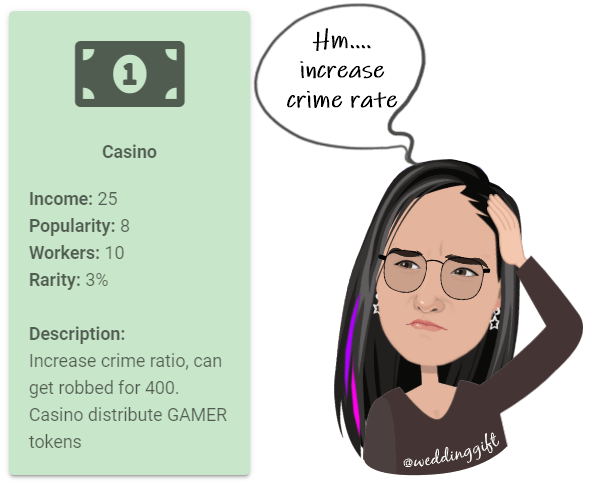 I would have thought... what a bummer!
I wasn't sure my city is ready for this, since I don't have banks and my police department isn't ready to handle crime rate, I wasn't ready to use this card.
I can however park aside for a ridiculous high price so that no one wants to purchase it for later; but I would prefer my city to be more innovative in technology than luring gamblers into my city at the moment.
So I decided to sell it off.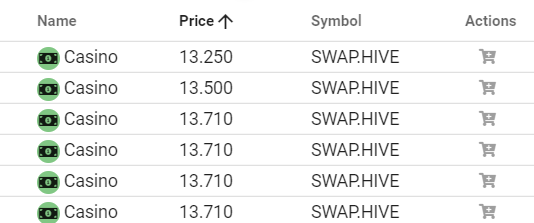 Seeing that the Casino card can actually yield a lot more as profit, I have decided to sell it off for buying cheaper cards later for my city building.
Being a first time buy-low-sell-high "player", I have decided just to double the price I have bought.
I placed it for 8 SWAP.HIVE for the card.
A special DISCOUNT SALE for avid gamers!

Immediately another avid trader in the dCity.io decided to quickly pick up the card, probably laughing his face off with only about a little over 50% cheaper than the market rate would have made a better deal when he is selling it off.
But I am a nice person... haha
I wasn't really aiming for a big fat profit, just to see if it is possible to do so; and true enough I got around 4 SWAP.HIVE more and I think I am just happy enough I can use one of them to get a technology card for myself for 1.001 HIVE Cheaper, which is not available in the "buy" section, and got it unlocked for higher chance of a better training for homeless and immigrant cards.
I think?
And guess what? It worked!
I realised one of the workers card, turned into scientists!
Not too bad at all, I have different cards attending to different needs, and expanding my NFT collection.
That's definitely one way to increase revenue on cards when you obtained a card by chance that are higher priced in the market.
But I don't think you can do that all the time. Because it is actually all about chance.
Nevertheless it is still a good start to understand the other options to generate revenue.
Right now it is about getting the NFT technologies cards collected and get my homeless cards turned into useful workers.
Until Then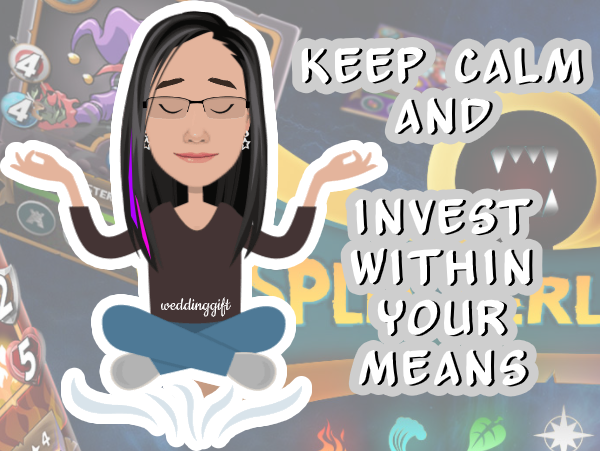 Stay safe, stay healthy, stay hygine
flatten the curve
Don't let COVID-19 roam for its next victim