A coin for every occasion: 3td August 1802 - just another poem....
Throughout the month of September, ill be looking back at historical moments from the past. From conflicts to coronations, sporting moments to royal memories, and famous firsts and lasts, with my love of all things shiny and precious, ill be trying to tie these events in with coins that have been created to commemorate these moments.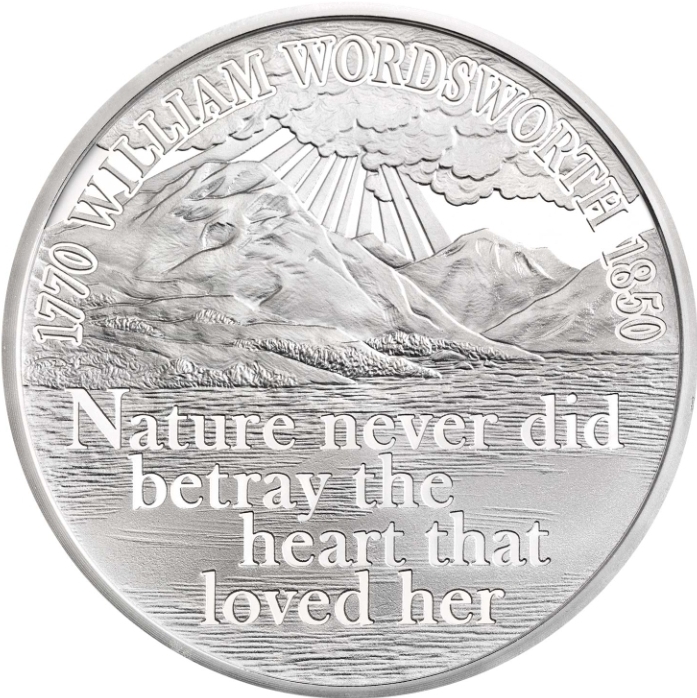 On 3 September 1802, poet William Wordsworth wrote his famous sonnet, "Composed Upon Westminster Bridge", where he viewed the bustling metropolis through his signature Romantic perspective.
Earth has not anything to show more fair:
Dull would he be of soul who could pass by
A sight so touching in its majesty:
This City now doth, like a garment, wear
The beauty of the morning; silent, bare,
Ships, towers, domes, theatres and temples lie
Open unto the fields, and to the sky;
All bright and glittering in the smokeless air.
Never did sun more beautifully steep
In his first splendor, valley, rock, or hill;
Ne'er saw I, never felt, a calm so deep!
The river glideth at his own sweet will:
Dear God! The very houses seem asleep;
And all that mighty heart is lying still!
W.Wordsworth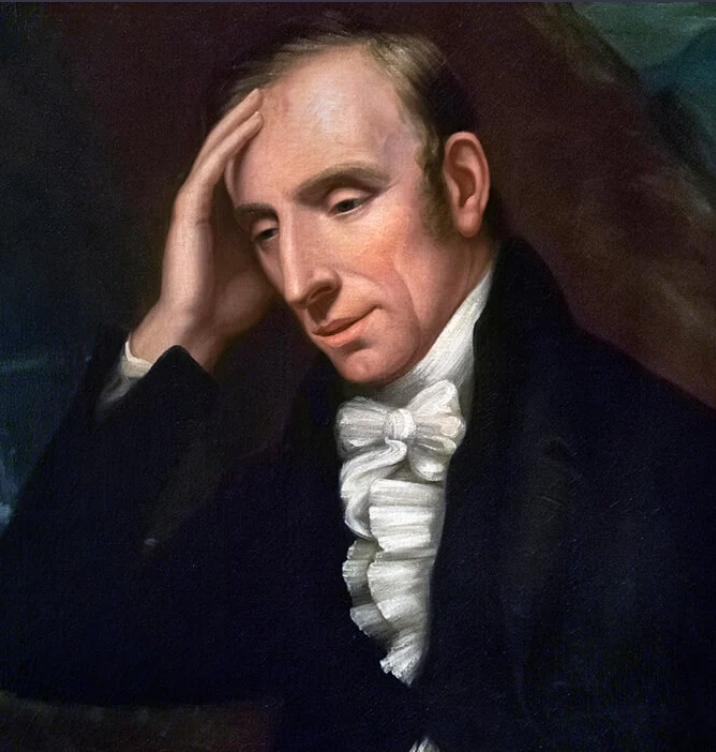 One of the founders of English Romanticism, Wordsworth emphasised the importance of human connection to nature and championed accessibility to poetry for the common people.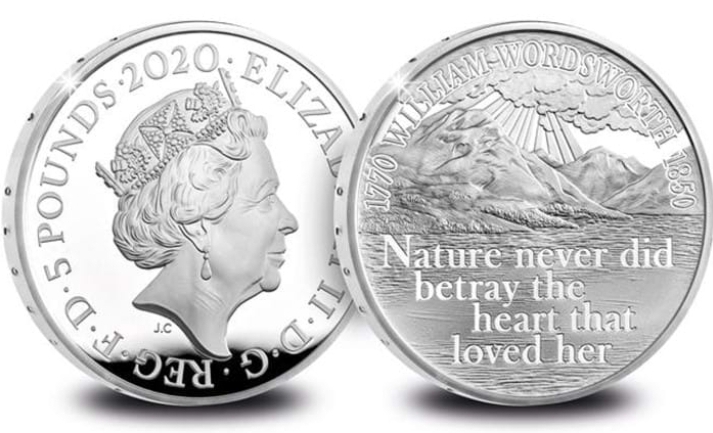 In 2020, to mark the 250th anniversary of his birth, and celebrate his life and legacy, the Royal Mint released a beautiful silver proof coin. But perhaps more important than the design is the incredibly low edition limit, just 3,000..
Originally priced at £92.50, for just under an ounce of 0.925 silver (28.28g), this coin already had a very hefty premium attached to it. Theres been a slight increase in the second hand market, but only by a matter of a few pounds, so unless theres a sudden jnterest in dead english poets in the next years, id say this coin at best will remain a poor investment, and not even track inflationary price rises.
SOURCE: ROYAL MINT

Want to find out more about gold and silver? Get the latest news, guides and information by following the best community on the blockchain - #silvergoldstackers. We're a group of like minded precious metal stackers that love to chat, share ideas and spread the word about the benefits of "stacking". Please feel free to leave a comment below or join us in the community page, or on discord.
---
---