A family favourite: The latest "Winnie the pooh" collectable coin released
Last week, the Royal Mint has launched a brand new coin celebrating the Winnie the Pooh and Friends collection. The latest collectable 50p coin features a group shot of the loveable characters, celebrating 95 years since the beloved bear first began his adventures. This is the 4th coin in the "whinnie the pooh" series released by the Royal mint.
Last year, The Royal Mint released the first three designs, featuring Winnie the Pooh, Christopher Robin and Piglet as part of the collection. I bought 2 sets of these 3 coins, one for each onf my kids. I havent taken the plunge just yet in buyi g this new coin, as im waiting to see if prices on the secondary market come down a bit as £65 is startingnto look a little expensive for an 8g, .925 silver coin.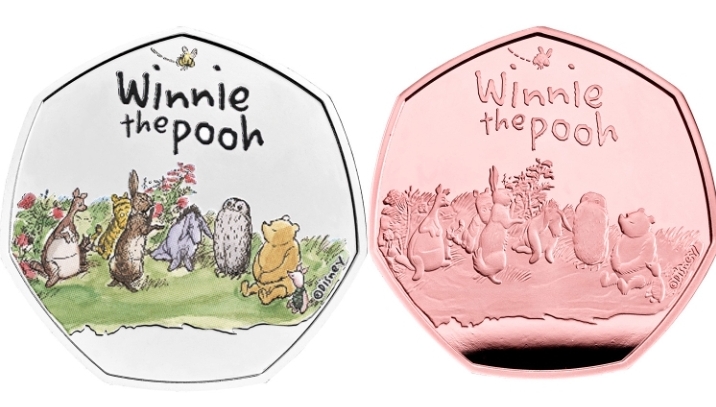 Coming in at an eye watering £1065, this limited edition of 525, 22ct gold coin is selling fast, but my current budget wont stretch to buy it unfortunately.
SOURCE: ROYAL MINT

Want to find out more about gold and silver? Get the latest news, guides and information by following the best community on the blockchain - #silvergoldstackers. We're a group of like minded precious metal stackers that love to chat, share ideas and spread the word about the benefits of "stacking". Please feel free to leave a comment below or join us in the community page, or on discord.
---
---